Business Process Outsourcing or BPO for short is a method used frequently by many organizations as a means of subcontracting business-related operations to third-party vendors. Outsourcing large parts of the business's supply chain is the main crux of the method. However, this now applies to outsourcing services as well.
In other words, if your business needs to fulfill a project or a task, you can hire outside help to get this done if you do not have the resources in house to do it yourself.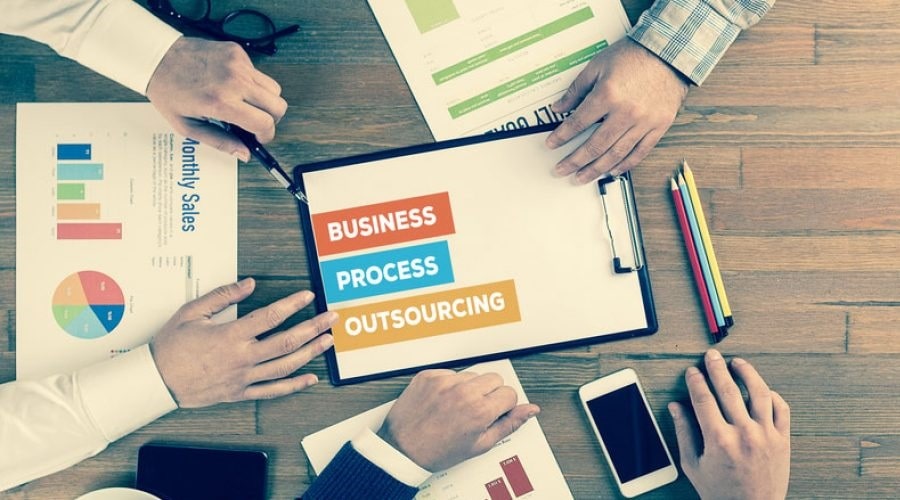 A few of the key aspects can be found here. A popular concept within call centers and marketing companies, the BPO model has been seen to be highly demanding and effective in many aspects. There are tons of benefits of doing this, which we will look at below.
Benefits of Using a BPO Model for Your Organization
The majority of businesses in the 21st century have chosen to use this method for numerous reasons, especially because they have seen it working for many sectors. Using a BPO service provider can help with many things including tax breaks.
According to some sources, it emphasizes non-core and core activities. Core activities are those that can be outsourced and taxed for instance in some Asian countries such as the online article here:https://www.business-standard.com/article/economy-policy/bpo-tax-system-needs-clarity-104091301023_1.html
We look at a few others below:
It Is Cost-Efficient
The cost of in-house labor for some companies can be terrifying taking into consideration, hiring skilled workers, software to match and any unpredictable occurrences such as sick leave, staff training, holidays and other aspects. Outsourcing business tasks and projects from companies that provide these services, only utilize a set fee for services and perhaps plans, which in turn grants more financial flexibility as opposed to hiring full-time employees and resources.
Greater Security Benefits
When you outsource to other companies, it minimizes the risk of cybercrime and theft. You will have better security due to the data not being on your servers, and the majority of these outsourced services have industry-standard security protocols as they handle multiple client data and secure information, so the software they use can handle stringent processes.
Focusing on Core Business Functions
Ancillary business activities can sometimes be complicated for some industries, and non-core processes are a part of these, there can be lots of admin tasks and unnecessary paperwork that needs to be done. Handing these mundane tasks over to BPO companies can have a great advantage in enabling you to focus on the core activities of the business.
Greater Efficiency
Due to the nature of outsourcing, RDI helps streamline non-core business functions. Specialists will handle those tasks, which in turn saves time, improves accuracy, and increases productivity. Instead of dedicating your company's time, money, and energy towards the business process, outsourcing to RDI allows your business to spend more time focusing on what you do best.
Improvement in Vendor Relations
Giving your business to outsourced companies helps to speed up processes, which results in happier clients who trust that you will get the job done fully and in the quickest turnaround times. The relationship between the vendors and business owners stays intact without risk of failure and them going to your competitors, keeping everyone happy.
Travel Outsourcing
Travel outsourcing also specializes in all the operations that require booking hotels, travel and taxi reservations. When working with travel BPO, you can save a lot of costs and unnecessary expenses for the company. They can streamline these processes for you and also have a database of some of the best and cheapest travel vendors such as airlines, and hotels, which they can also benefit from when they refer a client.
Global Reach
If an association decides to join an overseas market, and happenings that necessitate the local market familiarity, such as fluency in a foreign language or, proficiency in the national laws, rules and regulations, it can be allocated to a BPO company. This will enable it in its expansion and efficiency.
3 Common Types of BPO Companies
There are essentially three well-known types of BPO companies based on their locations:
Nearshore subcontracting: Hiring a service provider in a neighboring country would fall under this category.
Onshore Outsourcing: Hiring a service provider that is situated in the same country as you, and is also known as "domestic" outsourcing.
Offshore subcontracting: When you hire a provider based in a different country and is also known as "offshoring".
Typically used for both front office operations as well as back-office operations, integrating a BPO model into your organization is one of the best things you can do to simplify things. Back office operations such as IT services, quality assurance and payment processing i.e. accounting and payroll needs, can all be done by them. Front office tasks would include anything from sales, marketing, customer relations, human resources and more.
The above services are not restricted to just one and can be combined to use as many resources as possible that can help bring stability to any company that has more than they can handle both financially as well as in projects and significant output deliverables. Deciding whether to hire one or not will depend on a few aspects regarding the company operations as a whole.
The decision-making process may involve, but won't be restricted to the company executives who would need to come up with a decision, another aspect would be weighing the pros and cons on whether it makes strategic sense to the business as a whole. Lastly, it would also depend on finding the right BPO to fulfill the needs of the organization be it in-house or using external services. In the end, it is an advantageous decision that would help all stakeholders.