Many countries worldwide institute employment laws to ensure a safe working environment and the protection of workers from harsh and unjust treatment in the workplace. Canadian employment laws are extensive, with research estimating that 90% of Canadian workers are covered by their provinces and territories' employment laws.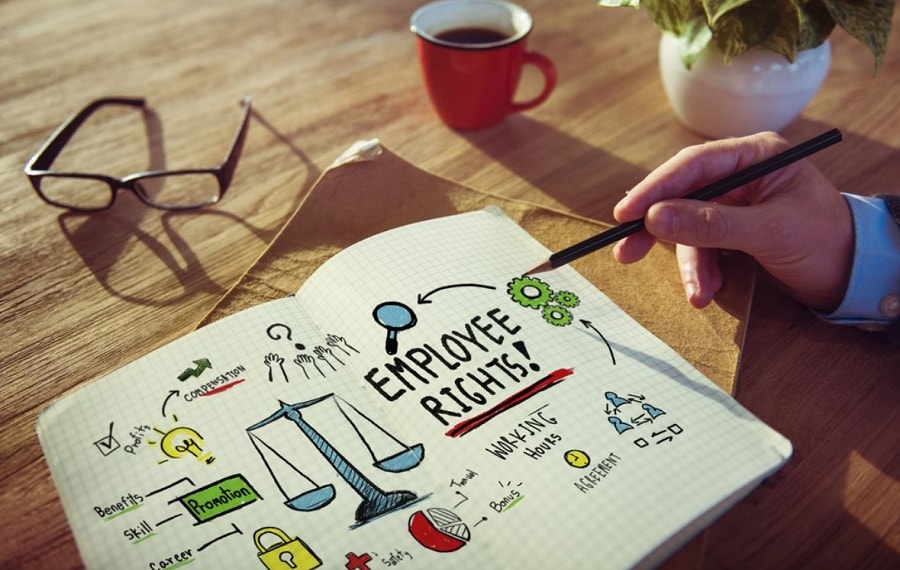 It is necessary to know these rights as an employee to be aware of what you are legally entitled to. So, do you want to know more about what laws protect you as an employee? Take a look at these points.
Protection From Wrongful Dismissal
Canada's Labour Code clearly outlines procedures your employer must follow when terminating individual employees' employment. As such, if your employer breaches this code, they are liable to face the law. Wrongful dismissal is a breach of contract which occurs when your employer dismisses you without cause and fails to provide you with sufficient notice and compensation or terminates you with cause without any compensation. Consequently, if you feel your employer has wrongfully dismissed you, you can write to them asking for their reasons. Then, proceed to file a complaint at the Labour Program office after 90 days, or hire an employment lawyer to handle your case concerning severance packages, litigation, etc.
Workplace Health and Safety Rights
Experts' growing concern is that Canadian workplaces are becoming less safe, as research revealed that about 1,027 Canadian workers died due to work-related causes in 2018. You are entitled under the law to work under conducive conditions that don't endanger your life and personal safety, and as such, can refuse to work under dangerous circumstances. Consequently, this places a burden on your employers to inform you about known hazards and provide relevant information, training, and supervision to safeguard your health and safety. Employers not in compliance with this law are committing criminal offences and are liable to fines and prosecution.
Protection From Sexual Harassment
Everyone is entitled to sexual harassment protection at the workplace under Canadian employment laws. The law requires employers to take proactive measures like prominently enforcing sexual harassment laws and drafting an in-house sexual harassment policy for sensitization purposes. According to Canada's Labour Code, sexual harassment covers unwelcome conducts, comments, gestures and sexual contact that you might perceive as influential in determining your current employment's nature or any other related opportunities like promotion. Therefore, you are within your rights to file a complaint under the Canadian Human Rights Acts if you're facing such problems at work for redress.
Employment Equity
The Employment equity act is an anti-discriminatory federal law requiring federally regulated businesses and organizations to give equal employment opportunities to women, aboriginal people, the disabled, and visible minorities' members. These laws promote diversity and inclusivity, making it illegal for you to experience workplace discrimination based on factors like your gender, race, national or ethnic origin, age, religion, marital and family status, colour, sexual orientation, and disability. Many experts suggest speaking to your employer about any grievances first if you experience workplace discrimination and then filing a complaint with the Canadian Human Rights Commission if matters don't improve.