If you provide services in the local community or have a brick-and-mortar establishment you'd like to draw more traffic to, you'll rely mainly on local business. The type of business you run mostly requires customers to physically enter your premises or for you to meet them in person, which means focusing on generating local business is key to your success.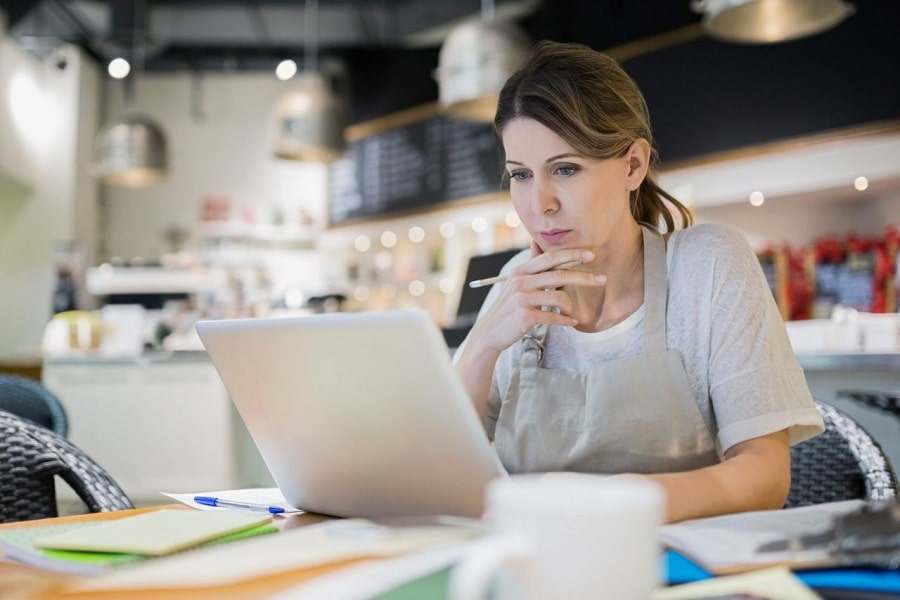 It's essential to concentrate your efforts on optimizing your website for local SEO, while making a name for yourself in the community and generating excellent word of mouth. Here are a few tips to get your started.
Optimize Your Website for Local SEO
Even though you want to increase foot traffic to your brick-and-mortar premises, it's still vital to boost your online presence. This means designing a top-notch website, being as active as possible on social media, and advertising your business across multiple channels. For local businesses, the most important thing is to boost your local SEO. If you're relying on customers searching for the products or services you offer in a specific area, you need to ensure your name comes up in the first page of the search engine results. To do this you need to optimize your Google My Business account and include local keywords and content on your website. Here is a complete guide on how to improve your local SEO.
Focus on Sector-Specific Marketing Strategies
In order to reach out to the right niche you need to focus on sector-specific marketing strategies. For example, marketing for higher education will be different to marketing for the catering industry. For this reason, it might be worth outsourcing your marketing to an agency that has experience in promoting local businesses of your sector. Alternatively, you could research your competitors and find out what's working for them, and what isn't. It's essential to create the right brand promise to meet the expectations of your target audience, and this will depend on the type of business you run and your customers' needs and lifestyle.
Give Something Back to the Community
As well as focusing your efforts on marketing you may also want to consider alternative ways to make a name for yourself in the local community. You could try working with a non-profit sponsoring a local event, or helping with fundraising for a local initiative or valued institution. If you'd like to give back as an entrepreneur, this could be both beneficial to your business and the cause. You'll get the recognition you deserve and plenty of brand exposure. This will help to boost your reputation as today's consumers and investors often look for companies with clear values.
Collaborate With Other Local Businesses
Another idea is to network with other local businesses. You could even work together on a collaborative marketing campaign. Find a business that's relevant to yours in some way, and work together to increase exposure for each other's brands. There are several benefits of collaborative marketing. You can share resources and clients and it's a great way to reach out to other businesses and learn more about the industry. Try networking with other local businesses on social media as well. You could even create a virtual event.
Run Effective Referral Campaigns
Referral marketing is very effective and local businesses often rely on good word of mouth at the start. You could incentivize any previous satisfied customers to recommend a friend with a personalized email marketing campaign. Send them an email with a discount or voucher for a service or product they might be interested in according to their preferences, in exchange for a referral contact. You can even use social media for effective referral marketing campaigns. Here is a complete referral marketing 101 with more tips and ideas.
Mirror Online Offers in Brick-and-Mortar Store
Any offers on your website should be mirrored in your brick-and-mortar store, along with your visual branding, and tone of voice. This is essential to create brand consistency. Brand consistency is key to your success as a local business. It allows customers to build awareness of your brand and the main ideals it represents. You should ensure brand consistency across all marketing channels.
Provide an Excellent Service
One of the best ways you can build a positive reputation for your business in the local community is to provide excellent service. This way, your customers will talk about their experiences and recommend you to people they know. Focus on a customer-centered approach from start to finish and you'll be able to make a long-lasting impression.