In an ideal world, our dogs would live for decades and be by our side through thick and thin. Unfortunately, our canine companions are only with us for a fraction of our life. This means that you should do everything you can to give your dog the best quality of life possible in the short time they're here. Once your dog enters their elder years, they experience age-related challenges and conditions.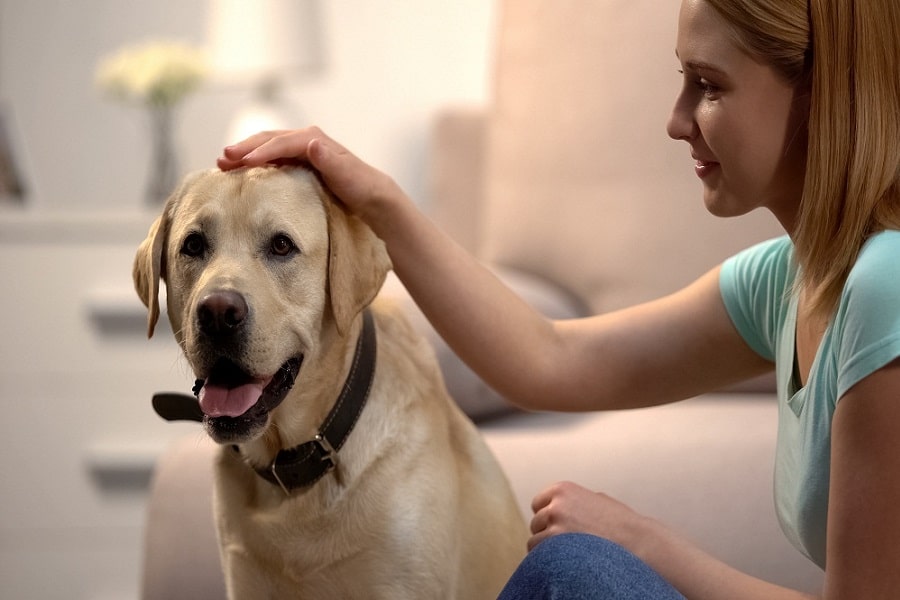 To keep your pooch happy and healthy, here are some tips that can help.
Monitor Your Dog's Weight
While you should already understand the importance of feeding your dog a healthy diet, you may decide to throw that out the window once they reach old age. This mindset won't do your dog any favours and could do more harm than good for their mind and body. Older dogs may benefit from eating foods that contain less fat and fewer calories.
If you're handing over too many treats, your dog's weight can increase significantly, bringing on a whole set of health problems. Some dog owners think they're keeping their pooch happy by spoiling them with treats, but to stop your dog from being at an increased risk of diabetes, heart disease, cancer, and hypertension, sticking to a healthy diet is important. If you have any concerns about your dog's weight, don't hesitate in speaking to your vet.
Factor in Exercise
Just because your dog has reached old age, doesn't mean they want to take it easy. You'll have a hard time finding a pooch who doesn't like going for walks and runs, so make sure they're getting plenty of exercise. While your dog may not have the energy and stamina to go on long-distance hikes, they will benefit from going for a stroll around the block.
Regular exercise will keep your dog's mind occupied, their body strong, and their weight healthy. No matter what physical limitations your pooch may have in their golden years, daily exercise will help them maintain their optimal well-being. Only you will know your dog inside out, so if they're struggling to keep up, try and look at other activities and exercises they can benefit from.
See Your Vet Regularly
It's advised that you double up on vet visits as your dog enters their golden years. This is because your pooch is at an increased risk of developing all kinds of serious health conditions which can limit how much time they have left. Your vet can give your canine companion a full check over to identify any problems or concerns, helping to bring you peace of mind.
Make sure you find a vet who you feel comfortable with. As you build a healthy rapport, you will learn lots of valuable pieces of information about your pet, including what food to give them, medication, or further actions to take to keep them happy. If you've noticed a change in your dog's behaviour, your vet can give you advice and support on what steps to take.
Use Supplements
Many of us take daily supplements to boost our immune system health and keep our mental and physical wellbeing in check. Just like humans, dogs can also benefit from taking supplements. In some cases, food alone may not meet all your dog's health requirements, meaning supplements can adjust any deficiencies in their daily diet.
Remember, dog dietary supplements aren't a 'one size fits all', so you should research your options. For example, Native Pet specialises in organic supplements for pets which can improve your dog's life for good. Whether your older dog is suffering with their mobility, belly and bladder problems, or they need meal enhancers, you can find what you need at Native Pet. Their organic pet supplements are developed by pet experts, and they also have a variety of chews your dog will enjoy, while reaping numerous health benefits at the same time.
Extra Grooming Sessions
Older dogs genuinely appreciate the effects of grooming. As they age, your pooch may have difficulty reaching certain areas, meaning a good bath will relieve any itchy parts. Older dogs also love the extra attention they receive, both during the grooming and afterwards. Looking after your dog's skin and fur is more important than ever during old age.
Brushing your dog regularly ventilates their coat, and helps it to grow strong and healthy, while getting rid of damaged and old hair. Whether you go down the DIY route or take your four-legged friend to a professional groomer, you must keep on top of their grooming regime as they age. Should you neglect your dog's fur, grease can accumulate and cause irritation, block pores, not to mention an array of skin problems. Even if your pooch isn't the biggest fan of being groomed, they're sure to appreciate the benefits afterwards.
Prioritise Oral Health
As your dog gets older, their teeth become more sensitive and prone to infection. If you neglect their oral health, your dog's risk of kidney failure and heart disease can rise significantly. We all understand the importance of looking after our own teeth and gums, so you must share the same sentiment with your pooch. If you don't focus on excellent doggy dental health, your canine will suffer as a result.
Brushing your dog's teeth daily to stop a build-up of plaque, feeding them a special dental diet, purchasing dental treats and toys, and even treating your pooch to a mouthwash can all help in keeping their teeth and gums healthy. If you don't know how to brush your dog's teeth, your vet can give you a tutorial.
Spend Quality Time Together
There's nothing quite like sitting on the sofa curled up with your furry best friend. While we reap many benefits from spending quality time with our dog, they enjoy being by your side just as much. Going for regular walks, car rides, and even day trips out can help them feel loved and special. Creating an everlasting bond with your dog can boost their mood, reduce stress levels, and help you both feel more positive.
There are all kinds of life commitments that can get in the way of having some time with your dog. Whether it's long work hours, looking after the kids, or performing daily errands, try and find windows of opportunity to give your pooch some much-needed cuddles.
Focus on Mental Stimulation
There are some older dogs who suffer from cognitive dysfunction, meaning they may require additional nutritional or vitamin support. If you've noticed a change in your dog's behaviour that concerns you, there are lots of puzzle toys and mats you can purchase which will challenge their mind to figure things out for themselves.
Dogs start to lose their mental and physical abilities as they get older, so using toys to keep them mentally stimulated is important. If your older dog is suffering from anxiety, they may benefit from regular massages on their head, ears or feet which can alleviate stress. We all want to see our dogs' tails whooshing from side to side, so keeping them emotionally and mentally stimulated is key for thriving in their golden years.
Most dog owners regard their furry friend as another member of the family. Therefore, doing what you can to improve your dog's quality of life and keeping them happy, healthy, and comfortable is key.