In this day and age, there are millions of businesses around the world that are trying to do exactly the same thing as you; grab the attention of customers and ultimately, sell their products or services. However, people have become smarter with their money, and aren't always as willing to let go of their money until they know it's a genuine sale. This is where professionalism comes in, and it's something you should be aiming for with your business.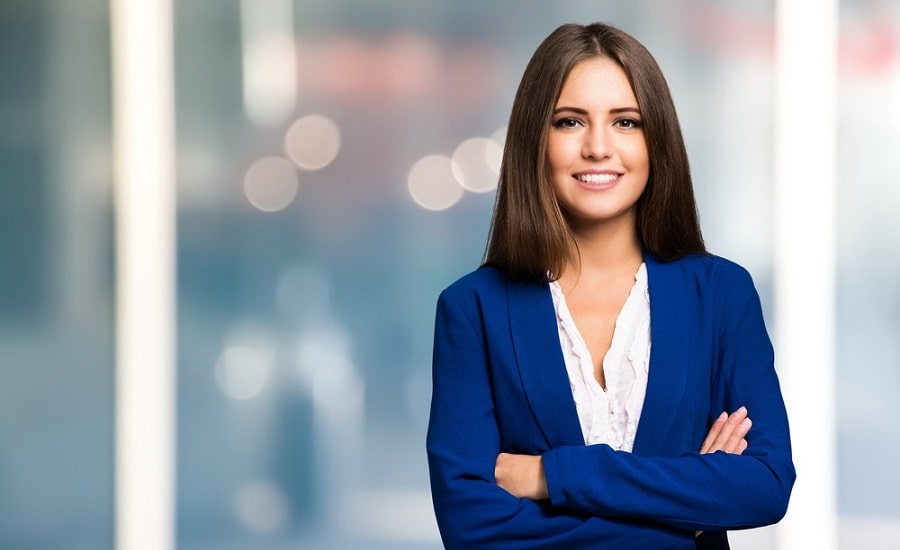 You may have a swanky website, and very believable marketing that shows off your products and services, but that might not be enough. So, if you're a business that wants to come across more professional this year to help bolster your customers and clients, then you're in the right place! No matter whether you're a small business that's new on the scene, or a well-established company that's looking for a boost, these tips will help your business look more professional in 2021.
Dress the Part
Sure, you and your employees might dress smart for your work day, but when you're together as a unit, can you tell you work for the same company? If the answer is no, now might be the time to look at a uniform (or stricter dress code) in the workplace. You can easily get custom t-shirts with your company logo designed, or even fleeces, coats and beanies! However, if you're working in an office environment that doesn't really fit a t-shirt or fleece, then consider tightening your dress code rules and having custom name badges created with your company name and logo.
A team following suit with dress code immediately gives off the impression of professionalism, therefore making it more likely that new and existing customers will trust you. Not only that, if your business allows customers and clients on site, say a store, for example, customers will immediately know who to talk to if they are in need of a member of staff.
In today's world, where we're still fighting COVID-19, another touch to keep you and your staff in uniform would be to buy personalised PPE for your staff. Imagine matching face masks with your company logo compared to a mix-match – it'd look more professional, right?!
Buy a Business Phone Number
While it's perfectly fine to give your personal phone number out to potential clients and investors, you still run the risk of answering the phone in a less than professional manner. This could immediately damage your credibility, and that's why a business phone number is a great idea. Not only that, you can have multiple phone lines redirecting from that number, allowing many members of staff to assist people on the phone lines.
Buying a business phone number also gives a dominating impression rather than a simple and easy to forget number. Many business owners choose to use a 1300 number because it's simple and easy to remember. You might be wondering, "what is a 1300 number?" and you can find out more by following the link. Essentially, using a 1300 number over a regular phone number will instantly add professionalism to your business, therefore making you look more trustworthy to current and potential customers.
Take or Pay for Professional Pictures
You'll need lots of pictures for your business, no matter what size you are. Pictures are often used to make products more enticing on websites and social media. These days, images online are increasing in quality, and you can't afford to lose out on clients because of this.
Invest in a decent camera, or pay a freelance photographer to take stunning images of what you've got to offer. Then, hire a graphic designer to put these images together! One thing that's important to remember with any graphic content for your business is that it should always remain on brand. This way, when people see your content they will instantly know it's from you as a business, therefore adding another layer of trust and credibility.
Fork Out for Website Design
It's not difficult to create a functioning website these days thanks to websites like WordPress and its many plugins. However, creating a professional looking website takes more than a WordPress theme! It's understandable that you want to cut costs wherever possible, especially during the pandemic, but this is an area you should be investing in.
Not only can a professional web designer make your website look more professional, but they can do this while keeping within your brand guidelines, incorporating SEO into the design (making you rank higher on search engines), and ensure your website is easy to navigate, even for those who don't regularly use the internet. Invest your money here for a greater return and to look more professional.
Set up an About Us and a Contact Page
Lots of businesses make the mistake of having these pages combined! They are two completely different pages that serve different purposes. A contact page is exactly that, where customers can get hold of you via phone, email, or maybe a live web chat that's integrated into your website. However, an about us page should give off the history of the company, when and who founded it, interesting information about the team, and even a short bio for each employee. Customers often like to find out who's behind the team to add credibility to their purchase. Ensuring you have great photos and a uniform here would be a good idea to help build that trust further.
Design Business Cards
Even in an age where much of the communication we do is online, business cards are still incredibly effective when it comes to attracting new customers, and instantly make your business look more professional. For a small investment you can have hundreds of business cards printed professionally rather than printing them at home!
Looking professional as a business is a must these days, and with a few simple investments, your business will look more trustworthy to new and existing customers.