Energy bills are one of the biggest costs for any homeowner. Luckily, you can take several steps to reduce the amount of energy you use and lower your costs. Discover four simple and affordable ways to make your home a more energy-efficient space.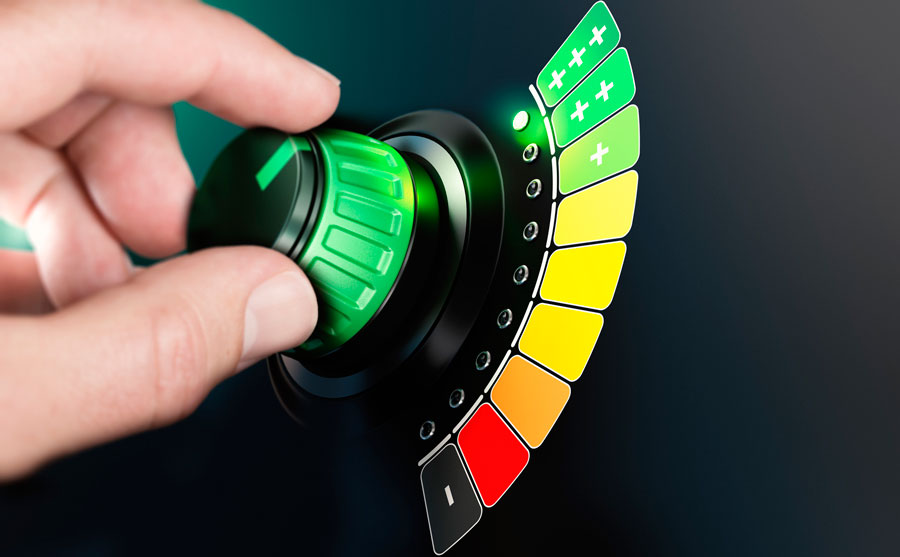 Switch off Items You're Not Using
Believe it or not, leaving appliances and electronics plugged in while you are not using them is a waste of energy. Everything from your television to your streaming device still consumes energy when it's placed on standby or when powered down but left plugged in. Even cordless devices such as cellphone and computer chargers use energy when they're not charging. While these devices may not seem as though they are using a large amount of energy, the consumption itself adds up over time.
Make sure your computers, video game consoles, televisions, DVRs, and cable boxes are switched off when you're not using them. In addition, if the devices use energy when powered down, unplug them until you are ready to use them again.
One simple way to control the items you use regularly is to plug them all into a power strip so that you can easily switch them all off at once. You could also invest in smart plugs, which can be set to a specific schedule to turn on or off.
Getting into the habit of switching off appliances or devices or unplugging them can help to reduce energy usage and save you money on your bill.
Shop Smarter When Buying Appliances
Older appliances use more energy than newer models. In fact, many of today's appliances use half the energy of those manufactured years ago. If you're in the market for a new appliance, shop smarter by looking for products with the Energy Star label. Appliances with this label typically use 10-50% less energy than standard appliances.
Install Low-Flow Showerheads
Conventional showerheads can use up to 5 gallons per minute. Improve your home's water efficiency by installing low-flow showerheads. These showerheads have a flow rate of less than 2.5 gallons per minute, an amount which can translate to savings on your utility bill.
Control HVAC System Usage
You can save more money by getting your HVAC system usage under control. Get a smart thermostat so that your heating and cooling system can be placed on a schedule. A smart thermostat can also allow you to control heating and cooling in individual rooms, even when you're not at home. In addition, regular HVAC system maintenance can help ensure that your HVAC system operates more efficiently.
Use Energy-Efficient Bulbs
Switching to more energy-efficient bulbs, such as LED bulbs, is a way to save money on your electricity bill. These bulbs are much more energy-efficient and offer longer-lasting light than older incandescent bulbs. When you consider how the average home has more than 40 sockets for bulbs, switching to more energy-efficient bulbs means more money saved over time.
When making your house a more energy-efficient home, a few simple habits and smart buying tips can add up to significant energy savings over time.