We're always told that we should have at least three months' worth of wages saved up in case anything goes wrong, but the truth of the matter is that most people live paycheck to paycheck and don't earn enough to save, let alone to save up three entire months' worth of wages as a safety net.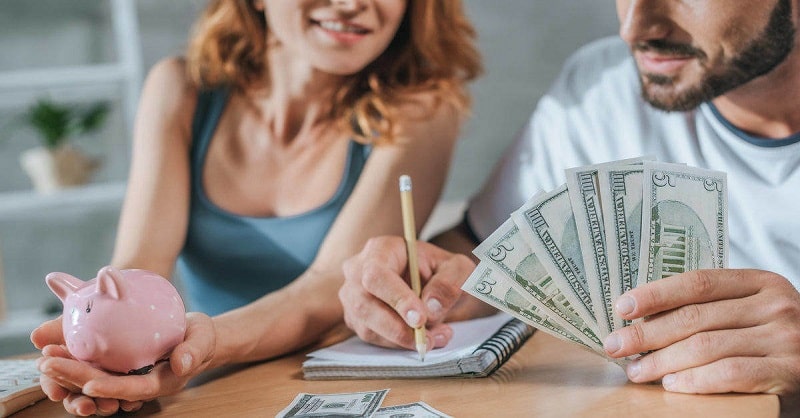 The pandemic has highlighted this problem as many people all around the world lost their jobs. For those who were fortunate enough to retain their employment, the last year has shown the importance of saving money and having a back-up plan if things do go awry. If the pandemic hasn't affected you financially, you might just be looking for ways to increase your income and be more responsible with your money.
Whatever your reason for wanting to save and/or make more money, here are some easy ways to boost your income.
Automate Payments
Many people manually pay their bills each month and then rely on themselves to transfer out any money to a savings account. This is not only unreliable (what if you're poorly or forget to make a payment one month?), but it's also not great for trying to be more responsible with your finances. By automating payments almost as soon as you get paid, all the things you need to pay for will be done, and you'll be left with spendable money.
As well as automating bills, it's a good idea to automate money going into a savings account (if you're in a position to save money). This way, you won't be tempted to ditch the savings one month in favor of frivolous spending.
Lower Credit Card Limits
Anyone with a credit card will testify to you how easy it is to spend a large amount in a small timeframe. This is how many people end up spiraling into unmanageable debt. Credit card companies have a tendency of upping your credit limit automatically, so you could end up with a $5k limit and not even know it, especially if you're the type of person who taps or spends without checking your balance.
If you struggle with impulse buying, it's a good idea to put in place strict limits on your credit card or overdraft. As a general rule of thumb, it's not a bad thing to use credit cards or overdrafts, but make sure you can pay off how much you use every month.
Have a Side Hustle
Most people will be able to have a side hustle of some sort alongside their regular job. Whether you're a creative and can take on freelance clients in your spare time, or if you're free at weekends and can do some pet sitting, there are lots of ways you can make money on the side. You don't even necessarily need to work for it! You can make money by selling old clothes or taking surveys, and you can even list your house for film and photography locations to earn a bit extra.
Cut Your Tax
It is a legal requirement for everyone to pay their taxes, but there are ways you can cut how much tax you pay legally. Depending on where you live, the government might offer incentive schemes where you can reduce the amount of tax you pay. This could be through claiming expenses, marriage tax allowance or landlord tax relief programs. If there are schemes available where you live, be sure to see if you're eligible and take advantage where possible!
Summary
These are only four ways you can save and make money easily. Do you have any suggestions, or will you be trying any of these?