So, you have posted a job ad online and received hundreds of responses. This is great news, as you now have a wide net of candidates to choose from, and hopefully, one or more of them will be perfect for your business.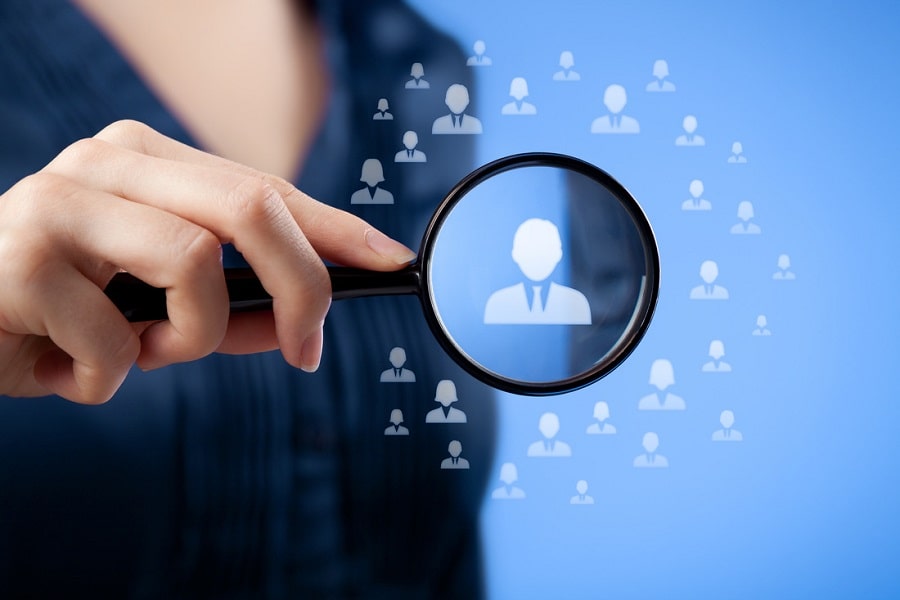 But herein lies the problem. With so many people to choose from, how will you know which candidates are the best fit? Especially when they have made excellent applications, it can be difficult to sift through them all when looking to hire the best employees for your business. Well, this is where the screening process comes in handy. There are different methods you can use, and they will help you to narrow down your list of applicants.
#1: Use a Pre-Employment Test
After receiving the contact details of your applicants, get in touch with them. Be it through an emailed survey or a link to a form on your website, ask them a series of questions that pertain to the advertised job role. You might ask them what they might do in a given scenario, for example, or you might want to ask questions that will help you determine their personality type. You might also ask them to take part in a skills test. So, if you were advertising for a copywriter post, for example, you might ask them to write a short blog post for your website. Check out these other examples of pre-employment tests and consider using more than one to help you understand more about each of your applicants.
#2: Go Through Their Resumes
A resume is your opportunity to learn more about the applicant, including the jobs they have had previously and the skills that they allegedly possess. Check their resume against the criteria for the job role, and if you find any applicants that don't quite fit the post, consider adding them to the rejection pile. Pay special attention to the quality of the resume too. If you receive something that has had barely any thought put into it, this could be indicative of the applicant's work ethic. Of course, we aren't suggesting you should only choose those resumes that appear to be professionally designed. But at the very least, the applicant should have tailor-made their resume to fit your job posting, so look out for those who have made the effort to do so.
#3: Check References
Reference checking is an essential part of the screening process, as you will discover information about the candidate that may not have been apparent within their initial application. Previous employers will be able to indicate to you how well the applicant performed in their job roles, with opinions on their strengths and weakness, and how well suited they are to your vacancy. Your applicant may have included other referees, including past teachers, mentors, and other people who knew them outside of the work environment. They will also have an idea of the applicant's capabilities and their ability to cope in certain situations, so ask them a series of relevant questions. Check out this reference guide for more advice and use some of the example questions listed.
#4: Google Your Candidates
Most of us leave a virtual footprint, so the same will be true of your candidates. Google their names online and see what you come up with. Check their social media pages if you can gain access and pay attention to what they have posted. Look for mentions in the news media and read any relevant articles written about them. If they have their own websites, they may have alerted you to these already. Take a look, read their blog posts, and look for evidence of a portfolio. A Google search is a little like snooping, but it can be helpful. After all, you don't want to hire somebody who could damage the reputation of your business, and your Google search will alert you to any potential problems.
#5: Interview Your Candidates
This is an integral part of any application process, so use it to your advantage. It is your opportunity to meet the applicant face-to-face, and you will be able to learn more about their personality when you're in front of them. Ask those interview questions that relate to your business, and make careful note of each answer so you don't forget them later. Make note of other things too, including their ability to answer questions under pressure, their appearance, and their time-keeping ability. During the interview process, you could give them a skills-based test too, so consider this if you haven't already done so previously.
#6: Consider Drug Testing
This is entirely optional and it might be that you don't think it necessary. However, it can be useful, as the last thing you need is somebody who works for you while under the influence of any kind of substance. Pre-employment drug testing is usually only done after a conditional offer of employment has been given, so don't assume it needs to done at an early stage. Check drug testing laws in your area before going ahead with it, and order the relevant drug testing kits from regulated companies if you decide to screen your candidates this way.
#7: Include a Trial Period
When you have narrowed down your list of candidates, invite them in for a paid trial within your workplace. This could be for a week or longer, and it will show you how able your candidates are in your workplace setting. You will see how well they fit into your existing team too. Be sure to pay them, however, as there have been instances of employers using trial periods for free labor. You will maintain your good reputation if you do, and you won't put off any potential star hires.
These are just some of the ways to screen potential employees for your business, so be diligent within the hiring process. By taking some or all of the steps listed here, you should be able to employ somebody who is a close fit for your business. Good luck!