Many of us long to have the perfect Hollywood smile. While some people are blessed with perfectly aligned teeth, others endure overcrowding and crooked teeth, which can severely impact your smile.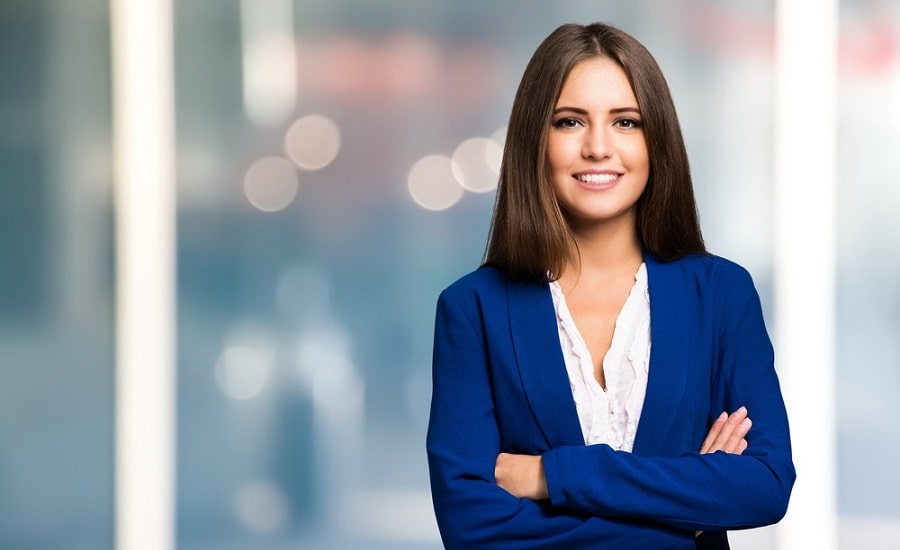 For those who dream of a career in the business world, first impressions are everything. Your teeth play a major part in this, and if you're wondering why, read on to find out.
More Confidence
If you are conscious about your smile, this can show to others without you realizing it. When meeting new people, there is nothing more welcoming than a friendly smile, so if you aren't doing so, this can affect your chances in business. If you decide on straightening your teeth, you will notice a huge boost in your confidence that will benefit you not only in your professional life, but with family and friends too.
Good Breath
When in a business meeting or seeing a client for the first time, being up close when conversing can be a positive or negative experience. If the person you're talking to has bad breath, this can alter how you perceive them and even deem them unreliable. After all, if they're not taking care of their teeth and gums, are they serious about doing business? When straightening your teeth, this allows you to clean between each tooth easier, meaning fewer cavities, and a lower chance of bad breath.
Clear Speech
For those tasked with conducting meetings and conferences, all attendees must be engaged from start to finish. It can be difficult to grasp everyone's attention for the duration, but if your speech isn't clear and cohesive, you may find attendees struggle to understand what you're saying. When you get your teeth straightened, any speech impediments you had may disappear, which can boost your confidence for the better.
Better Overall Health
In addition to the above, getting your teeth straightened can improve your general health and wellbeing. Many people who have had their teeth straightened notice an improvement in digestion, as well as a decreased risk of getting severe gum disease. If you're paranoid about people seeing you wear braces, ALIGNERCO has invisible braces you can wear. The company is regarded as the most affordable invisible aligners in the country for teeth straightening – check out this website to learn more about invisible aligners.
More Opportunities
If you have a job interview coming up, you'll understand how important it is to be well prepared and ready for any questions. Even if you've done your research and feel confident, when it comes to sitting across from the interviewer, your teeth may be stopping you from being yourself. Interviewers not only look for candidates who fit the criteria, they want someone friendly, down to earth, and a great asset to the team. Should you decide on teeth straightening, the next time you're in the hot seat, you may find that employers are more likely to give you the job as a result.
Whether you have plans to launch your own business or want to climb the career ladder in an existing organization, having straighter teeth is proven to boost your career forward, letting you reap the benefits while maintaining healthy teeth.