In general, there are two kinds of business. In one type, the owner exchanges their time for money. The more hours they work, the more money they get. It's simple.
There are plenty of examples of this. The freelance accountant gets paid by the hour or by the project. The same is true of lawyers. He or she can only make more money by serving more clients. It also applies to people who fix boilers or fit kitchen sinks.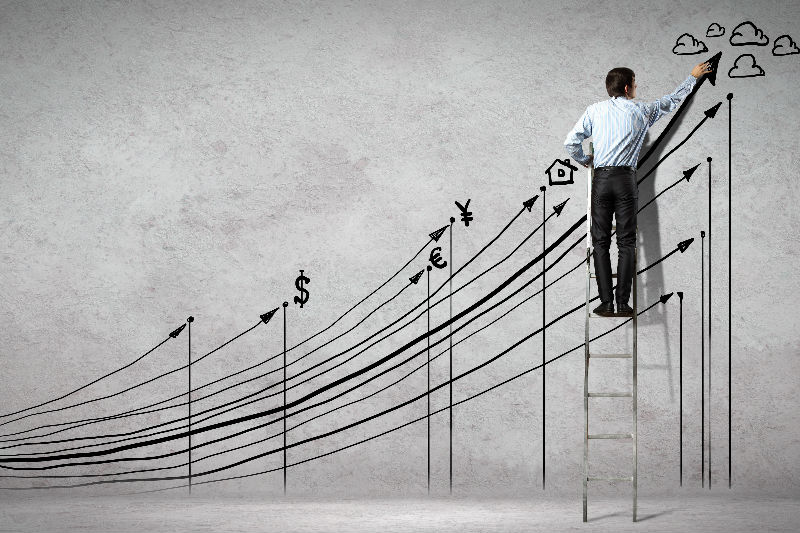 The other type of business is the scalable business. In this type of enterprise, the amount of money that you make isn't related to how much you work, but how much you sell. In other words, you can make money simply twiddling your thumbs.
It's important to note that we're not talking about passive income here. Passive income is when you invest money in property rentals or shares with dividends, and then receive regular payments into your account. A scalable business is one in which you don't have to do any additional work to secure more payment. Either a person or a machine is doing all the heavy lifting for you.
Let's take an example. Consider the music streaming service Spotify. The owners of Spotify did the majority of work building the platform fifteen years ago when it first came out. They convinced a bunch of record labels to make their music available to consumers over its platform in exchange for a small monthly fee. Over time, millions of users joined the platform. According to www.theverge.com, the platform has more than 100 million paid subscribers.
As you might imagine, the creators of Spotify are now extraordinarily rich. The reason is that they don't need to do additional work to get paid more. Instead, every time a person signs up to the platform, they receive a portion of the money that they send.
Spotify is just one among hundreds of examples of a scalable business.
What's more, it's pretty much all that matters. Sure, you could become a lawyer and charge hundreds of dollars per hour, but your pay is still capped by the time that you work.
Building a Scalable Business
As www.koshsolutions.com points out, there's a significant difference between having a scalable business idea and building it up from scratch. Few people ever manage to do it. It's really tough.
The first thing to consider is your IT. You want a robust IT network that can scale with the demands of your operation, whether you sell digital goods or not.
You also want to create a recurring fee model, while maintaining your intellectual property, if possible. Just look at Netflix, for instance. The TV and film streaming service provides users with access to all the programming that they can eat in exchange for a relatively low monthly premium.
Finally, you need a product that you can distribute with little or no labor. Again, things like media and apps are probably the best solution.
Once you've got a sustainable, scalable model in place, you really can make unlimited amounts of money.