For most startups, the conception of a business idea and its initial development begins from humble dwellings, usually the basement, the local coffee shop, the college dorm or even the family kitchen! However, once the idea starts to shape up and the more people and resources that become involved with its development, there comes a time when the kitchen worktop, coffee table or home environment just isn't going to sustain its growth.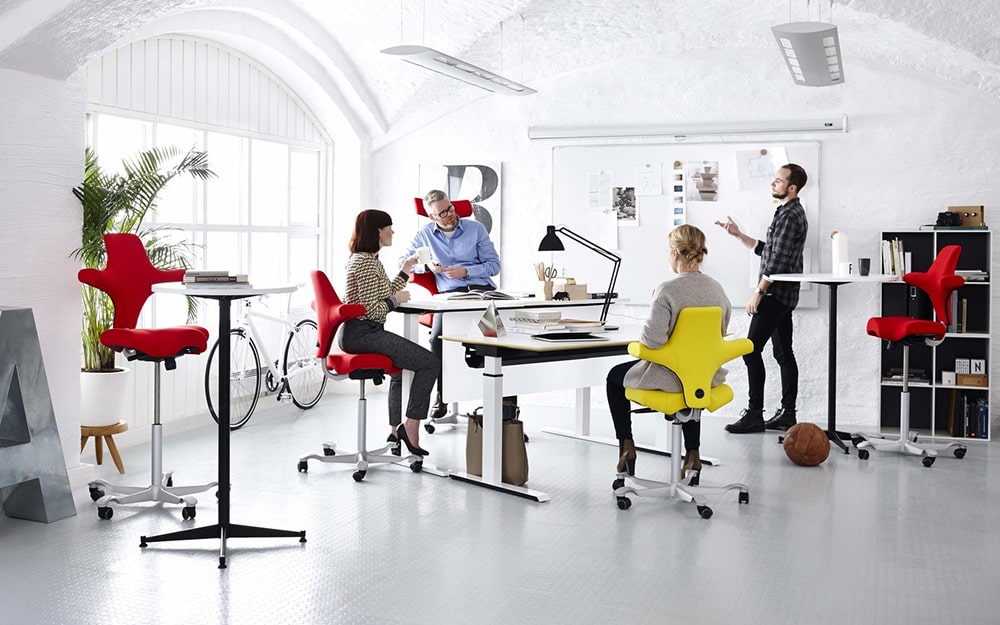 If you have a startup on your hands and need to create a base for you and your team to work in, you may be wondering whether buying or renting is your best solution at this stage? However, though many successful startups seem to believe in the power of coworking, hotdesking and remote café work, if you're really are serious about getting your venture off the ground and keeping your team together, now would be the best time to look at renting office space.
An Office Provides a Creative Environment
Having a dedicated office space ensures that all team members get to come together and work on the company, contributing their thoughts and ideas as equals. More than that, it allows each member to bounce off one another creatively and throw around suggestions for future proposals.
If you have a base to call your own, your team will feel a part of something more concrete and be more encouraged to work with one another, rather than against one another. An office environment may also inspire some of them to socialize outside of the workplace, thereby creating a happier and ultimately productive work environment in return!
Also, everyone who is available at the office area is accountable every time and working with the same intentions.
An Office Shows Professionalism
You will more than likely be speaking to and indeed greeting many types of professional outsiders into your startup throughout your first year. Whether they are potential investors, possible customers, or those whose opinions can really take you to the next level, building a productive working relationship at this early stage is vital.
However, you can't do this and expect to be taken seriously if it's in a make do environment, such as a busy coffee shop or a crowded hotdesking area, where you've no means of adequate seating or tables to conduct your meeting at. An office immediately tells your visitors that you are indeed serious about your venture and that you do have a plan which you intend to build on!