When someone isn't happy with their home, they have about three different options on their plate – stay and renovate, move house, or build a place of their own. And the latter option is one a lot of people forget about! Building a home of your own is not an easy thing to do, and the fact that you're even able to consider it shows there's good construction related things in your future!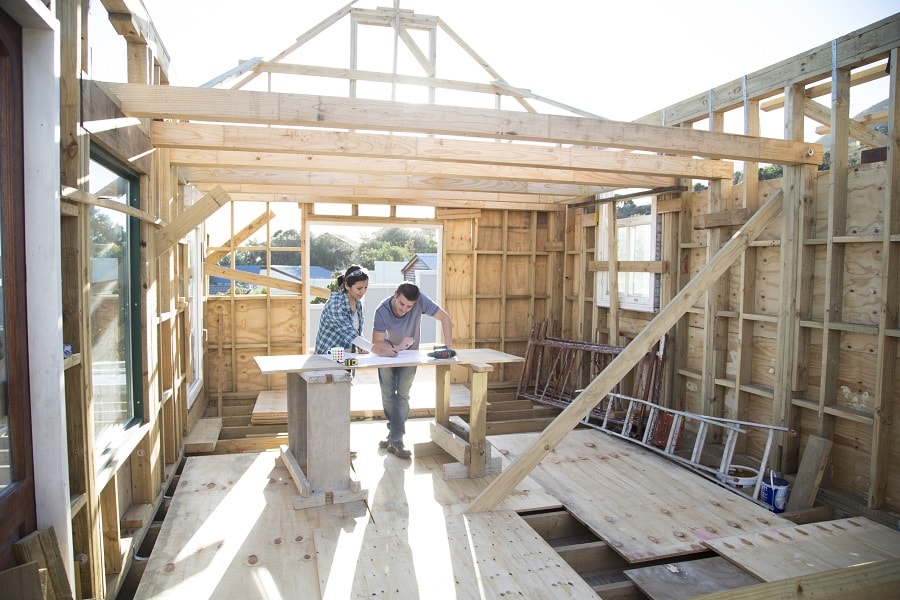 But in the meantime, it's time to go back to the drawing board, and work out whether or not you really can afford to build your own home, and if the whole process will really be worth it. Let's go through the details below.
It Depends Where You Are
Of course, being able to afford to build a home of your own is all about knowing the prices where you live. For example, in the UK, the cheapest places to self build is Inverness, and in the USA, Oklahoma is the cheapest state for building a home of your own. So it really does depend on where you are currently, and if you intend to stay here, or if you're planning to move elsewhere to make your self build a lot more affordable on your budget.
It Depends on Your Budget
And speaking of your budget, what kind of savings are you working with here? You're going to need at least 10% wiggle room in your budget, so as soon as you work out where you're building, you have the chance to build a proper budget plan you can make good use of. A proper budget plan will show you where you can spend and what on.
For example, you'll want to hire professionals, such as structural engineers and designers, as early on in the process as you can, in order to save as much as possible down the line. The fees they carry tend to be determined by the entirety of the project itself, so you won't have to wait here – make sure you can work with them throughout the entire process, to ensure no costly mistakes are made.
It Depends What Home You're Building
And then comes the type of home you're looking to build. If you're looking to save as much money as possible, you're going to need to work with a small and simple design, and that takes a lot of going back to the drawing board.
Of course, you can work with a professional in all cases here, whether you need a luxury home, condominium and townhome builder. If you're not sure what kind of home you can build, based on location, size, and budget, you're going to need an expert to weigh in. It's a form of early project management that'll really secure you the home build you want to see.
Being able to afford to build your own home comes mainly in three separate areas. So get informed, work out your budget, and decide on the build.