It's a tricky thing starting a new business today. Despite the wonderful ideas you might have, there is no guarantee that your business will actually succeed.
In fact, when you look at the business failure rates, you might wonder whether it's worth starting out in business at all.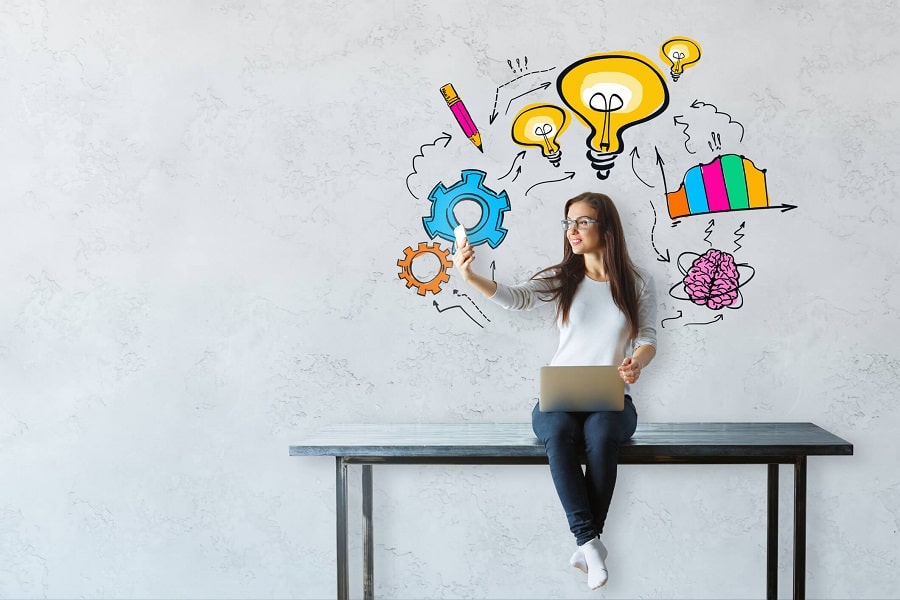 But here's the thing; many businesses do succeed. Their founders commit to market research to ensure there is a market for their idea to work, and they put their life and soul into what they are doing to push their business forward and sidestep the risk of failure.
And so it is with you if you are thinking about starting your own business. You need to come up with a marketable idea, and you need to work productively to escape those statistics we linked you to earlier.
Of course, coming up with an idea isn't always easy, but that is where we come in. For this article, we have suggestions for business ideas that are least likely to fail. Of course, you still need to put the work in to ensure success, but you can have some peace of mind at the outset if you consider the following.
#1: Ideas Within the Cannabis Industry
You need to be careful with this one, as not every state has legalized cannabis. However, if the use of cannabis is legal within your state, then you need to know that this emerging industry has become very profitable in the US. According to this article, consumer spending is expected to reach around $23 billion by 2022.
Cannabis can be used within the creation of food, beauty products, and healthcare items, so whether you grow your own or source from other suppliers, the cannabis-infused items you sell are likely to be in high demand. Of course, you don't even have to sell products containing cannabis, as you could also create smoking accessories or sell clothing with marijuana themes. Check these business ideas for these and other suggestions.
If you do decide to grow your own cannabis, be sure to check with your state on the licensing regulations you need to follow. Follow tutorials online for how to go about growing your own too, and partner with suppliers such as Franklin Miller, who can provide with you with Cannabis Knife Mills and other products necessary for the plant handling processes of your product.
#2: Ideas Within the Child Care Industry
This is one business type that is never going to go out of fashion because people are always going to have kids, so you will never be short of custom.
For those moms who want to go out to work or who are holding down businesses of their own, you could offer daycare or babysitting services for them.
You could also extend your services on the weekend, and offer your services to those couples who need sitters or carers while they enjoy date nights and other social activities.
The bonus of this type of industry is that you might have the same clients for many years to come, especially if you cater to a wide variety of ages. And when you do have happy parents as clients, you can also expect word-of-mouth to spread about the services you are offering.
So, if you like kids and have the patience to work with them, this could be the industry you might want to consider. Be sure to take the relevant training courses for the childcare qualifications that prospective clients will be looking for when considering whether to hire you.
#3: Ideas Within the Food Industry
People have to eat, right? Then why not fill their hungry bellies with your very own business idea within this industry.
You could start your own delivery service, for example. Using your kitchen at home, you could prepare your own meals, and then hire somebody to deliver them for you.
You could prepare food for wedding receptions, local business meetings, birthday celebrations, and any other  events happening in your area.
You might even start your very own food-truck business and become a literal meals-on-wheels provider.
There are all kinds of things you could do within the food industry, and our suggestions are but the icing on the cake! However, this is a competitive business, so you do need to stand out from any potential rivals. You can do this by providing specialist foods, such as cakes and other items that are gluten-free. You can also stand out by honing your skills to ensure the food you produce is tastier than that of the competition.
These are just a few suggestions, but they are a good place to start if you're looking for business ideas that are least likely to fail. Commit to further research about each one and then consider any other ideas that could be considered fail-proof when thinking about what kind of business to bring into being.