Moving home is a major moment in anybody's life. However, it takes on even greater significance when you're trying to juggle family life and a career with the relocation. Therefore, building a winning strategy is essential.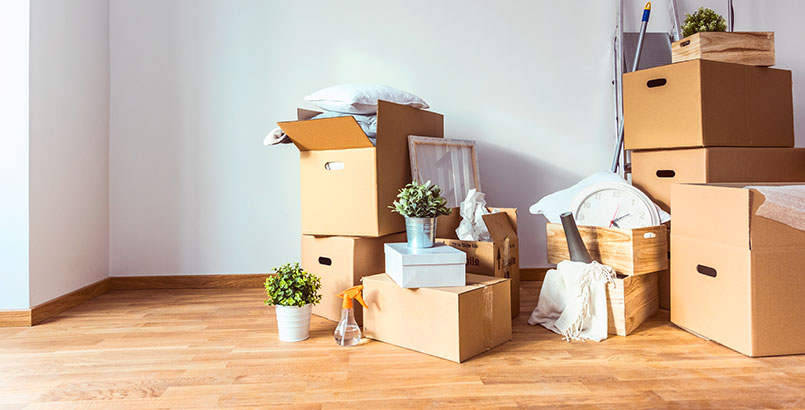 If you are keen to move your home quickly, then you need to know how to sell your house fast. This could be through staging the home, where you set it up to make it look like a 'show home' so that it is looking great, and has been depersonalized. When you do this, it can help potential buyers to imagine themselves in the home, without seeing large photos of your family smiling back at them. There are also some redecorating elements when it comes to staging the home, such as painting the walls a more neutral color so buyers can easily imagine themselves moving in, rather than them having to think about redecorating as soon as they move in. A few tips and tricks can make a real difference, as you get things underway.
One of the best ways to master the transitional phase of your life is to ask yourself a series of key questions. Use the following five, and you won't go far wrong.
Is the Move Booked for a Convenient Day?
When buying a property, you aren't the only person that will influence the dates and timescales. Agents, sellers, and other property owners within the chain will all have a say too. However, when you're working as a freelancer, contractor, or business owner, you need to find a convenient solution. A weekend move is probably for the best as you'll lose less work. If your children are at school, it also causes reduced disruption to their school life.
Are the Kids Ready for the Move?
As a parent, the move is designed with your child's best interest at heart. Nonetheless, abandoning the surroundings that they know and love is very tough. Encouraging them to feel excited about the prospect of moving is essential. You can pick up some very useful tips at parents.com. When the child actively wants to move, there's no doubt that the process will be easier on you. In turn, you'll be ready to focus on the organizational elements and keeping your career on the right track.
Do All Necessary Contacts Know About the Move?
Once you've exchanged contracts on the new home, it's vital to put the right arrangements in place. Ensuring that all personal, family, and business post will be redirected to the right address is vital. Meanwhile, if the move is going to disrupt the business activities, it's important to let people know. All energy and service providers should be contacted too. Of course, you'll need to factor in the change of schools too. The best solution, then, is to build a checklist and tick off all preparation tasks as they are completed.
Are the Packing and Unpacking Elements Under Control?
Good organization will play a significant role in creating a stress-free move. You need to know that all goods will get from one property to the next in style. Meanwhile, you also require the home office to be back up and running ASAP. Likewise, your child's room and general comfort should be high on the agenda. With so many other issues to consider, calling an expert is usually the best option for your time, finances, and sanity. You can learn more at mybekins.com. When you know that the physical process of relocating your assets is in safe hands, you can focus on other aspects.
Is the Home Security Under Control?
Getting into the new property feels like a major achievement. It is. Nonetheless, you cannot afford to rest on your laurels. Making the house a home is where true success lies. Investing in the right security for your home is a particularly crucial challenge. Other safety additions aimed at childproofing the home can have a telling impact too. Ultimately, the home is your family's castle. Creating a safer environment is, therefore, the most significant step of all. The aspects of interior design can be sorted out over the coming weeks and months.