Many people have major misconceptions about cosmetic dentistry. There's all sorts of misinformation and assumptions about cosmetic dental procedures that aren't based in fact.
Cosmetic dentistry is a major industry and thousands of people of all ages, genders and walks of life get cosmetic dental procedures every year. Everything from traditional braces to invisible braces, teeth whitening, caps or veneers, and many more.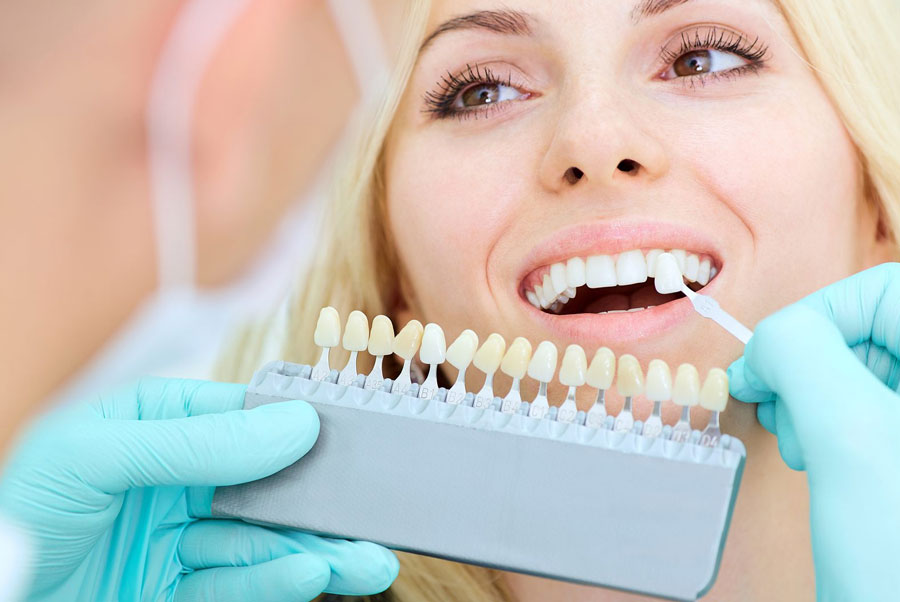 Have you been wanting a dental procedure but felt held back because you thought it wasn't for you? Let's go over some of the misconceptions about cosmetic dentistry to dispel the myths and stereotypes and see how some of these processes really work. You might find that the procedure you've been wanting is just right for you!
Braces of All Types
It seems to be a pervasive stereotype that only young people get braces. Even though we've seen plenty of examples in forms of media such as TV and magazines that it isn't the case (and we all probably know at least one grown person IRL that has braces), this assumption is still out there.
While it's true that the majority of those with braces are young people – pre-teens, teens and folks in their early twenties – it simply isn't true that young people are the only ones who can (or should) get braces. You can get braces at any age. In fact, many adults choose braces because their parents didn't allow them to have them as a child, or because they weren't able to afford them when they were young. Braces are just as effective on adult teeth. Some might argue they're easier to handle, as an adult can take a more proactive attitude towards dental care and are less likely to be hard on their braces.
These days, braces come in a variety of options. First, you have the traditional metal braces, usually applied/installed by an orthodontist using glue and brackets. These braces are generally worn for a couple of years. They're a bit costly, usually costing the patient between $1800 and $5000. For many, the cost is worth it as metal braces are generally very good for extremely crooked teeth and are pretty much guaranteed to straighten and perfect your smile. One other downside is that they don't come off – you're stuck with them for the duration. Some people find braces rather painful and uncomfortable, and don't enjoy having them adjusted, replacing brackets, or wearing a retainer afterward. Some find that it's a welcome sacrifice for their beautiful, straight smile.
Invisible braces, which come in several different styles and brands, such as Invisalign and AlignerCo, have become a very popular choice in recent years for a variety of reasons. For starters, invisible braces are able to be removed, making it easier to eat, play an instrument and handle other scenarios where braces can be bulky and inconvenient (and painful). The majority of patients who invisible braces have been satisfied with the results and find them much more accessible and convenient (and effective) than their metal counterparts. Invisible braces also do their job in less time, around 18 months as opposed to two years. The cost is generally the same as metal braces. If your teeth only need moderate straightening, and you like the idea of being able to take them out when needed, invisible braces might be the best choice for you.
Whether you choose invisible braces (which come in several materials including porcelain and ceramic) or metal braces, you may be worried about cost. While the upfront costs listed might seem steep, many orthodontists and cosmetic dentists offer affordable payment plans and are able to work with you to help you obtain financial assistance through CareCredit or other options. It's a misconception that only the rich can afford braces – your dentist will be happy to work with you to find the most affordable options and payment plans. In some cases, your insurance may cover some of the costs.
Getting braces can do more than just give you a great, straight smile. They can help protect your teeth from further damage or issues down the line, as well as give you a much-needed boost of self confidence. They are a worthy investment, no matter what age you are.
Teeth Whitening
Teeth whitening is another cosmetic dental procedure that is often misunderstood. There are plenty of teeth whiteners out there, many of them over the counter – in the form of gels, pastes, mouthwash products, trays, "white strips", and more – that vary in effectiveness and safety. Generally speaking, the cheaper options are usually not your best bet.
Unfortunately, many people believe that all over the counter teeth whiteners are the same, and that saving money by buying a discount whitening product will be just as good as having a procedure at the dentist. This is dangerous, because not all whitening products are safe for the teeth. Some products can strip your teeth of precious enamel, and the end result will be teeth that aren't much whiter but are definitely weaker. It is advisable to do research about the whitening agents used in these various products before buying. The same goes for home remedies and DIY whitening recipes – use with an abundance of caution.
The truth is that you should always consult your dentist when you're interested in whitening your teeth. Your dentist will have many teeth whitening products and procedures to offer you, ranging in price, that pinpoint the cause of the discoloration and whiten your teeth naturally and effectively. And since your dentist is administering it, you know it's safe.
If you don't want to use your dentist, and still prefer to whiten your teeth with an over the counter product, you should still consult your dentist for advice on which whitening product is the safest and the best for your particular situation. Most dentists will be glad to steer you in the right direction and keep you from purchasing unsafe or ineffective products. They can go over the various whiteners in these products and let you know if something is dangerous or ineffective. Most dentists have a list of products they endorse.
If money is an issue, you might be surprised to learn that many over the counter teeth whitening products are just as expensive as a dental whitening treatment, especially when you consider factors such as how long in-office results last, and so on. That's why it's so important to compare costs and speak to your dentist before making a decision.
Caps and Veneers
For those who have major discoloration, broken teeth or a crooked smile, and need a quick solution, caps and/or veneers might be a great option for you. Caps and veneers fit over existing teeth, creating a genuine and natural looking smile that can be worn for years. Veneers are so great because they look like natural teeth!
Most people assume that veneers and caps are incredibly expensive and time consuming (not to mention painful) to apply, and that only wealthy, celebrity clients get them. That's just not true. In fact, there are plenty of regular, every day people who have veneers, and the only reason we don't know is because they look so natural. Veneers and caps are surprisingly affordable, and come in a wide variety of options that you'll go over with your dentist. They'll help you choose the right set for you. In your appointment, a mold will be created of your teeth, and once the veneers come in, the dentist will bond the veneers to your mouth, making a secure fit that won't budge. Veneers are totally safe and can be removed at any time.
As with any cosmetic dental procedure, your dentist can likely make a pay arrangement with you or direct you to financial assistance programs like Care Credit and more. Also ask about discount rates and seasonal deals; often cosmetic dental offices have promotions from time to time.
Braces, Invisible Braces, Veneers and Caps, Teeth Whitening – these are just a few of the many cosmetic dental procedures that your local dentist can offer you. There are plenty more. Best of all, most of them are affordable via payment plans, discounts and incentives, and financial assistance.
There are lots of misconceptions about cosmetic dentistry – that it's only for the young, only for the wealthy/vain, that it's painful or not affordable; all of these are false. Cosmetic dentistry is about more than just looking good, too – many procedures like braces and veneers help correct issues such as TMJ and also help protect vulnerable teeth against further damage. To say nothing of what cosmetic dental procedures can do for your overall self esteem and mental health. While the healthcare and insurance industries certainly have a long way to go, especially in the field of dentistry, the truth is that most dentists will go out of their way to make sure you are able to get the cosmetic dental procedures you want and need. They'll work hard to make sure you're able to put your very best smile forward.