Choosing to continue your studies as an adult can be a great way to enhance your career prospects or just to learn something new. Online study is a popular study option as it is very flexible and can fit around work and family demands.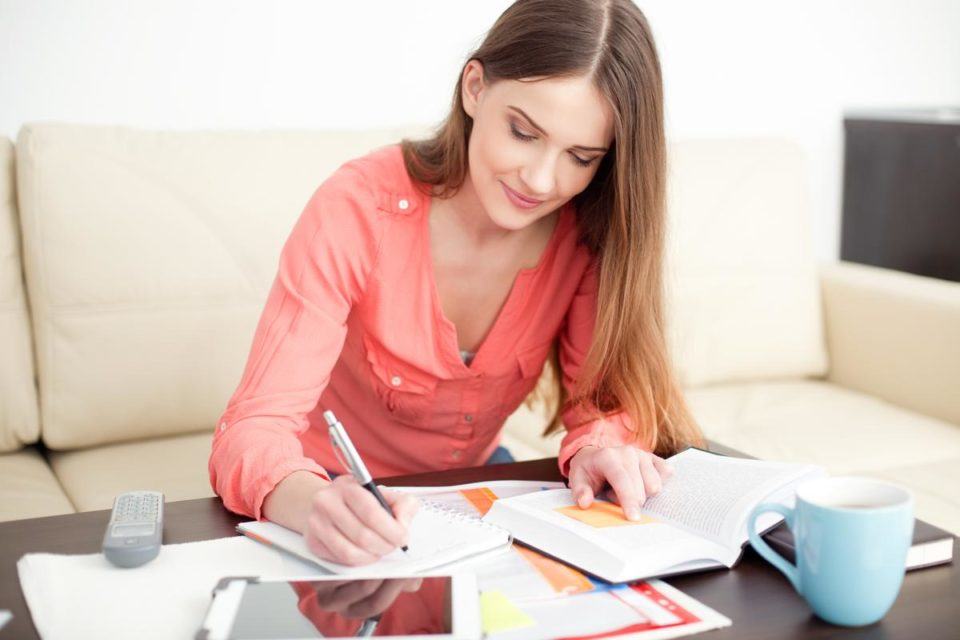 However, it can also be a challenge, as you have to find the motivation yourself to study at home, which can be hard if you have a lot of distractions. A dedicated space to study in can help, so here's how to create a study space at home.
If you're struggling to focus, try these 5 online study tricks as well as setting up your study space.
Remove Distractions
If you're going to get into a studious mood, you need to clear your workspace of distractions. Turn your phone to silent or do not disturb mode and put it somewhere out of sight. Otherwise, it's all too easy to stop working in order to 'just quickly check Facebook' or 'just see what that notification is'. Next thing you know, you've sunk twenty minutes into answering WhatsApp messages and scrolling through Instagram.
Try not to have lots of tabs open on your web browser while you're working. There are apps that you can use to stop you from opening certain websites while studying or from changing tabs at all. Tabs you need for research for fine, but try to avoid falling into the trap of feeling productive because you have work open in one tab, but then actually be scrolling gossip sites in another.
Snacks can help with studies but avoid messy foods. If you have to stop to eat something, and your keyboard is getting full of crumbs or you're trying not to drip sauce all over your desk, you're going to be distracted. Take a proper study break if you need to eat, or at least choose snacks foods that you can eat with one hand without creating any mess.
Try to find somewhere quiet to work, like the library. If you're working at home, go into a room where you can shut the door on the rest of the house. Make sure any other people you live with understand that the closed door means you're working and aren't to be disturbed.
Essential Study Items
Have everything you need within reach before you start, so you don't waste time looking for that notebook you started writing notes in.
Start with a comfortable, but an ergonomic chair or standing desk. You want the space to be comfortable for long periods and to provide proper support for your back. A standing desk can really boost productivity. An adjustable desk that can be moved between sitting and standing positions could work well. If you do opt for a standing desk, make sure you have something soft to stand on, like a rug or a yoga mat.
Set up your desk in an ergonomic way too. An external mouse is more ergonomic than a laptop trackpad, for example, and your screen should be about level with your eye line. Find a setup that is comfortable for you.
Have any textbooks you'll need to hand and make sure you have notebooks, index cards, or a pad of paper and plenty of pens to take notes with. Highlighters and sticky notes can be useful too. Keep any subject-specific items you might need nearby as well, such as a calculator.
Make sure your study space is well lit. If you're staring at a screen in poor light for ages, it can cause eye strain, and its harder to stay alert and focused in dim light. Natural light is best, so position your desk near a window (although consider if you'll waste time staring out of it). If you can't get much natural light into your study area, then invest in a good desk lamp. You want well-lit, but not too bright, for the optimal lighting conditions for focus.
If you're easily distracted by noise, then some good-quality noise-canceling headphones can be very useful. You can listen to music or ambient noise if that helps you to concentrate, or just wear them to block out noise from around you. If you don't have somewhere to work where you can shut the door on the rest of the family, then wearing your headphones is also a good visual signal that you need quiet and should be left alone to work. Just don't let listening to music or podcasts become a distraction.