You have been thinking about ways to earn extra cash from home for a while now. You may have considered options such as teaching English online, medical transcription, or even freelance writing. But have you considered looking into day trading?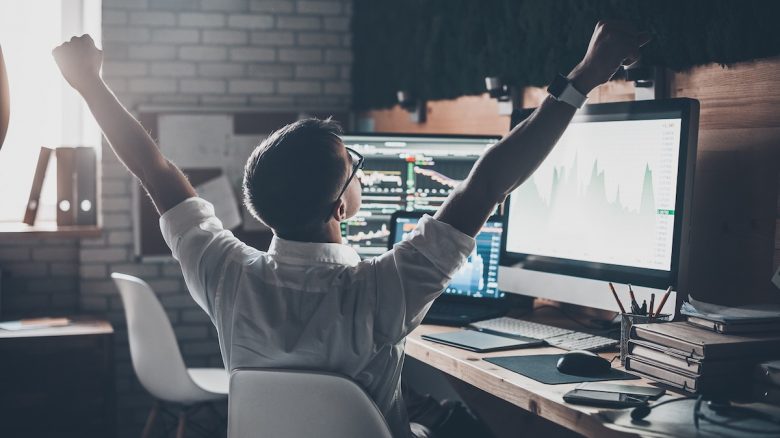 Day trading can be a great option for you if you're looking to be your own boss and work the hours you want all from the comfort from your own home. However, the idea of trading stocks can be intimidating to most. Perhaps all you know about the stock market is the bronze bull on Wall Street. So how can you get started with day trading? What is there to know? Here are three ways to get on the track of successful trading.
Practice
A great way to get started on the trading path is to begin by taking advantage of a trade simulator. This way you get hands on experience in real time without the risk of actually losing money. It will give you the chance to learn about helpful and even harmful trading practices. For example, many first-timers make the mistake of investing a large bundle of cash into a single stock. This practice, more often than not, leads to even larger loses. Taking the time to practice using a simulator will help you find what style of trading works best for you.
If you are looking for start-up capital for your first investments, you could look at margin trading. Margin trading is a common practice whereby you borrow against the money that you are about to invest to increase the total investment. Then, once you generate a return on your investment then you would repay the loan and keep the profits for yourself. There are risks involved and you will have to factor interest on the loan, but margin trading is an effective way of increasing your investment amount and generating bigger profits.
Investigate
One of the most important habits you should get into is doing your research. There is a plethora of information out there to help you make the right moves when deciding how to invest your money. You can start with websites like Yahoo Finance and if you're getting really serious, you might even look into the Wall Street Journal. Something you may not have taken notice of on that smart phone of yours, is that the changes in stocks are reported daily, making it a convenient way to keep up to date.
Take a Сourse
Whether you're new to the way day trading works or you are already starting to get the hang of it, looking into a formal trading program will help you immensely. You will learn about investment strategies, risk management, and even how to better read and understand chart patterns. If you find that your days have very little time left in them for classes, you might opt for evening trading course. Either ways, these programs will send you away with the knowledge and resources you'll need to make the most of your new endeavor.
So whether you're looking for a part-time job to make a little extra cash or you're ready to jump in to a whole new and exciting career, day trading may be just what you're looking for. Of course, like all jobs, the more effort and time you put in, the more money you will get out. If you put in the practice, do the research, and continue expanding your knowledge, you're sure to make a success of day trading.