Small business owners are always looking for ways to make their company work better. You can invest in all the technology and consultant expertise you like, but this only solves some of the problems. If you want to make your business the well-oiled machine you have always dreamed of, it often comes down to your employees, their happiness, and their motivation.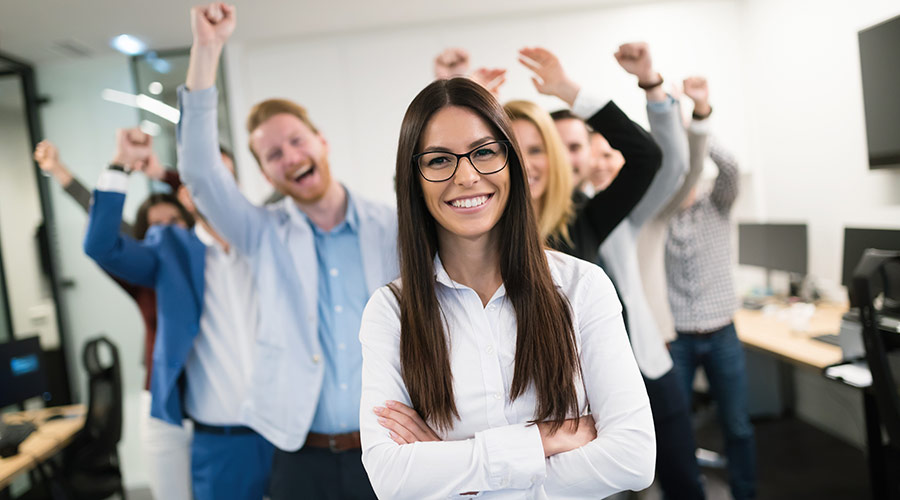 But how can you ensure your employees are happy and stay happy? Reward programs are one of the most effective ways to achieve this. However, you must understand how you provide these rewards, why rewards are so effective, and what you need to avoid.
Benefits of Motivated Employees
It Increases Employee Retention
Small businesses can often struggle with employee retention. They cannot always offer the best benefits compared to large corporations, and they may feel concerned about job security. However, by using quality rewards, you can boost your chances of retaining employees and accelerate your business growth the way you always wanted.
What's more, you'll make your company more attractive to prospective employees. As your company grows, you will need to fill more positions, and if your business has a strong reputation as one that takes care of its employees and does not treat them like children, you'll never be short of promising candidates.
It Boosts the Office Atmosphere
A positive office atmosphere will do wonders for every step of your business. Employees that come into the office feeling good will have fewer troubles getting on with projects and tasks, even if they are not the most desirable.
A poor office environment can cause both presenteeism and absenteeism, which can be death knells to any business. If everyone feels comfortable within the office, you shouldn't need to deal with as much office conflict, and employees will feel motivated to solve any issues maturely rather than blowing up at one another and ruining the vibe you've strived to cultivate.
It Encourages Them to Go the Extra Mile
It can be difficult to motivate employees to try harder than they need to. This is something every business will encounter, and even the best companies can struggle to ensure their employees stay on-task all day long.
As a business owner, you know that this is unreasonable. Humans simply cannot work for eight hours a day without a break. That said, you can improve the chances of them getting their work done before the end of the day. Your rewards program will encourage them to go the extra mile, even on days they do not feel particularly motivated. Knowing that their performance will benefit them through rewards is often motivation enough.
Excellent Employee Rewards
Increased Time Off
Everyone wants (and needs) time off, but some countries do not offer a respectful amount for their employees. Offering increased time off as a reward is something that everyone will embrace, and it can give them the impetus to push themselves to the limit.
It doesn't need to be time off in a traditional annual leave way, but also flexible hours that will allow them to live their life without any inconvenience. This is useful for helping employees pick the kids up from school, attend appointments, or get the shopping done before the crowds flood the pavement.
The way you offer this time off will depend on your preference, and you can offer it to the best performer each week, bi-weekly, or every month. If your company cannot afford this frequency, quarterly rewards can also help.
An Experience They Can Use
It's no secret that people want to relax and forget about work for a while, no matter how much they love their job. Companies that offer experiences that their employees can actually use, whether it's tickets to a day festival, a game somewhere like the CenturyLink Field, Seattle Seahawks stadium (or any of their favorite teams, will give them something they can cherish.
Of course, these experiences can be expensive, so a small business can't go around handing them out for any achievement. But, if you offer this incentive during a stressful month or quarter, you will see a dose of healthy competitiveness that will drive sales and boost growth.
Large corporations may want to take this a step further. Rather than reward just one employee, you can reward the whole department or even everyone, but this all depends on your budget and what's available.
Monetary Bonuses
Rewarding your team with a raise or a bonus following some excellent performance is a tried-and-tested method of boosting employee morale and motivation. There is a reason so many companies do this already, so it's always something to consider when looking for ways to increase employee engagement and effort at your company.
The monetary bonus could come once a month or once a year. Again, it's something that will depend on your budget and what you can offer.
However, you must outline the criteria for how they can achieve these bonuses. Otherwise, you risk upsetting employees that might feel they've gone above and beyond. So, as useful as monetary rewards can be, you must ensure consistency.
An Office BBQ
Office barbeques are a simple yet effective way to celebrate employee achievements. Some companies will opt for this during the summer, but if you live in a perpetually sunny climate, there's no reason why you can't do this as often as you feel is necessary.
It gives them the chance to connect on a personal level, which will foster stronger bonds between employees, especially if they don't usually interact around the office.
This reward is something that any business can do, so trialing this before anything else can give you an idea of what works when trying to motivate your team.
What to Avoid
Insulting Bonuses
Some businesses might offer bonuses to celebrate the completion of a project or at the end of the year. But, you must make sure this bonus is worth it. There is no point in giving bonuses that insult the work that your team has put in over the year.
Adding a couple of bucks to their paycheck might seem like a nice gesture, but it can have the opposite of the intended effect. Employees that feel they've gone above and beyond may feel insulted, which will sap their motivation and make them wonder why they even bother.
Company Gift Certificates
Company gift certificates are high on the list of truly awful reward ideas, but businesses still do it more often than they should.
As much as monetary rewards can motivate employees, giving them a gift certificate for the place they work is not something anyone wants, even if you work in retail or a similar industry. Gift certificates hardly benefit them, but they will benefit the company, so as far as empty gestures go, this is akin to a chasm.
Sometime Useless
Along the same lines, some rewards might seem like a good idea, but fall flat as soon as you consider whether they are usable.
Casual days are no longer a reward, but something that almost every business does or has done at some point. You might also provide 'donations in your name', which again fails to understand the reasons behind offering rewards. Likewise, there's no point in gifting something they cannot use, such as a voucher for a store that does not align with their lifestyle.
If you want your rewards to be successful, consider what your employees need and go from there, rather than try and fit square pegs in round holes.
Reward
Rewarding your employees can dramatically improve your business' operations and help you achieve the next level in your company development. By ensuring your team is happy and ready to put as much effort in as possible, you'll find everything much easier.