As the warm summery days are starting to fade away, our thoughts turn to the upcoming season and changes that fall will bring. Crisp mornings, changing colors and an invigorating time to start something new. With Thanksgiving and Christmas looming soon afterwards, we know that we are going to need all of the energy that we can get! This is why today we are sharing a few ideas to help us to get fit for fall, helping us to feel our best selves.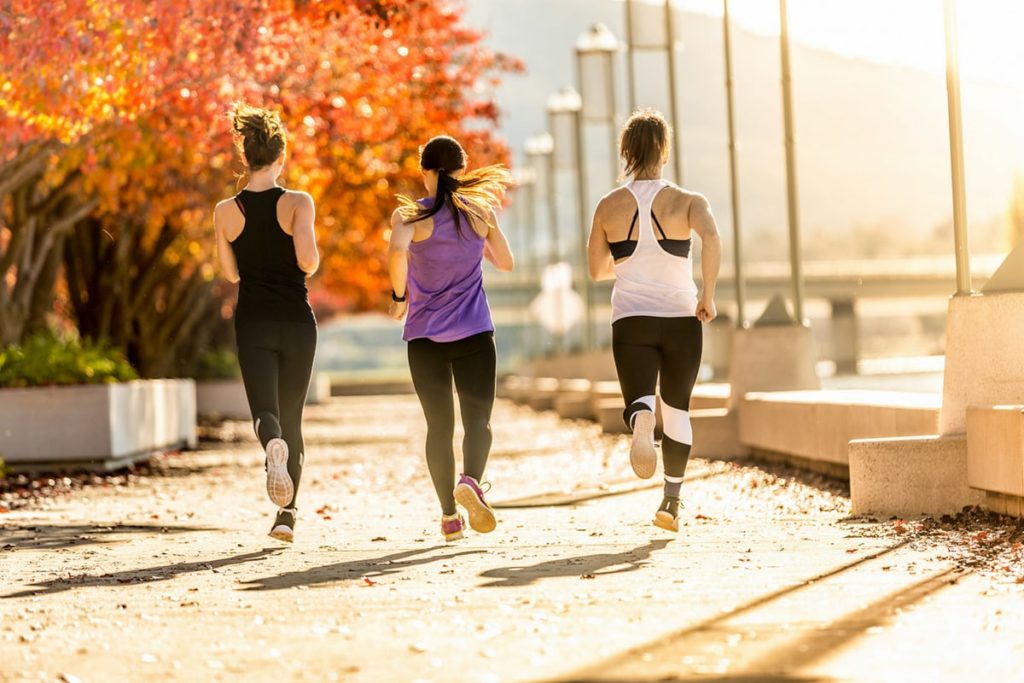 Get Outside
Spending time outdoors is brilliant for your health. You can soak in the sunshine to get your vitamin D hit, breathe in the fresh air and take in the sights and smells around you.
You have so many options for getting fit outside. You might walk the dog, hike a trail in your local forest, stroll to your local shops, walk the length of your beach, commit to running a few times each week or get on your bike.
The good thing about all of these is that they can be entirely on your own schedule. In fact, it can be worth drawing up a schedule for activities just to give you that little extra impetus to get out and about regularly.
You will feel fitter within a week or two, and your mental health will thank you for getting out and about.
Try Some Exercise Classes
It can be so motivational to join in with exercise classes. They are often fun to do and there are a great many available so look around and find something that appeals to you.
If you are struggling to find one that you like in your area, find it difficult to commit to regular times or just don't fancy exercising in front of others, then take to YouTube for your classes.
There are a plethora of channels to choose from and you can do anything from zumba to yoga from the comfort of your own home. Get yourself some comfortable clothes from somewhere like Glow, set aside half an hour and enjoy it.
Drink and Eat Well
Try changing up your diet a little so that you include more protein, oily fish, good fats and fruits and vegetables. Even if you just switch out a few things each week and make small changes, you will be improving your nutritional intake.
At the same time, aim to cut down on your alcohol intake and increase your water consumption. Keep a bottle or glass close to hand at all times throughout the day and sip from it regularly.
Commit to a Few Early Nights
The difference that sleep makes on our wellbeing and health has been well-documented. If you are making the effort to eat and drink well and increase your exercise, do not forget to tick the sleep box as you will need all three to feel better and really feels the benefits this fall.
Take on a few tips to get a good night's sleep and aim to go to bed around half an hour earlier for a few evenings in a row.