Commercial property development is a great investment opportunity with a lot of potential for making a profit. However, taking on a large commercial building and renovating it is a much bigger job than developing a residential home, so you need to be prepared. If you think that commercial property development is the right investment option for you, here are some key steps you need to follow.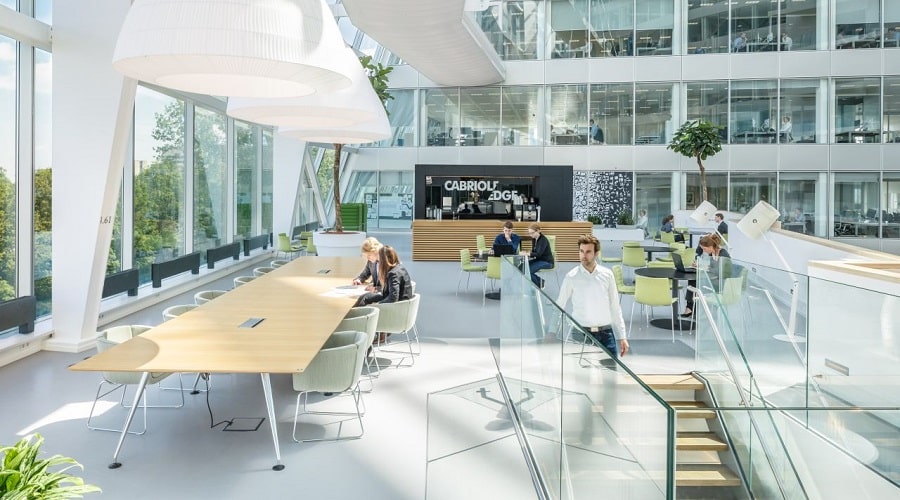 Find the Right Location
Location is just as important in commercial property as it is in residential property. The reason that big developers like Paul Ognibene of Cohasset are so successful is that they always choose properties in up-and-coming areas that are close to public transport links, business hubs, universities, and new residential developments. When you are choosing a property, it's vital that you think about how well situated it is from a business standpoint. Will the company's employees be able to get there easily? Is it close to other businesses, like suppliers and manufacturers? If you pick a poor location, you will struggle to find any businesses that want to work in your building.
Accommodate Modern Working Practices
Designing a traditional office building is a common strategy and it can work well, but you should consider other options as well. The way that businesses work is changing and the standard office setup is slowly being phased out. Many businesses are moving towards remote working, which means their office space needs are reduced. It may be better to convert a large office building into multiple spaces to accommodate more businesses. Alternatively, you could consider creating a coworking space instead of a normal office. These spaces are becoming increasingly popular because they are more flexible for small startups and businesses that employ remote working practices. By developing a commercial space that accommodates modern working practices, you can avoid having to make expensive changes to the building in the future because it has become obsolete.
Consider the Running Costs
The heating and electricity costs in a commercial building can quickly spiral out of control if you are not careful, and this is something you need to consider during the development process. Whether you pay or the tenant pays all depends on the nature of the commercial building and the lease that you sign. Either way, high running costs are bad for business, so you need to find ways to bring them down. If the heating systems are outdated, invest in replacing them. Make sure that the insulation is up to scratch too. You can also make savings with small details like energy-efficient LED lighting on timers, more efficient appliances, and low water usage fixtures in the bathrooms. Creating large windows to bring more natural light in will also reduce the heating and electricity needs too, and make it a more pleasant space to work in. Potential tenants will always ask about the energy costs, so you should make this a priority.
Follow these 3 golden rules and your commercial development project will be a huge success.