When you are setting up a home office, you can feel a sense of excitement and pride. Here you are in your home, working on the job you want to work on. Perhaps you've opened your own business and your new home office is the sign you've arrived. There are two ways that this can go when you set up a home office – either you know what you need, or you don't.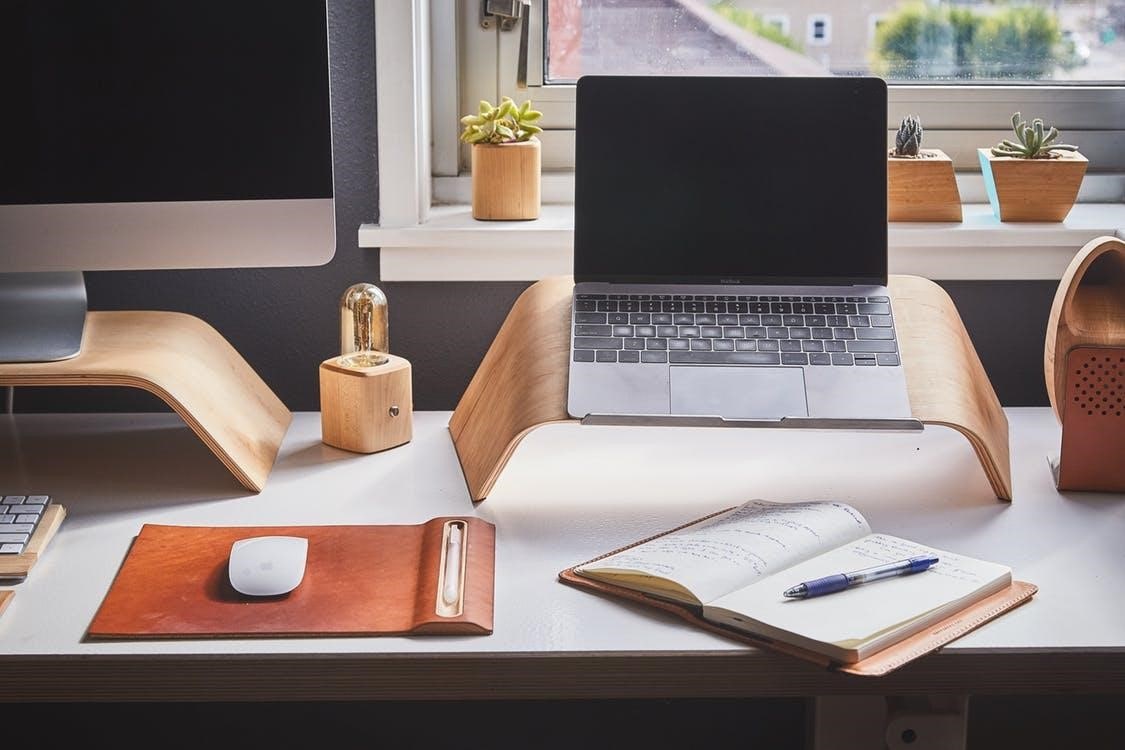 When you know, you know where you can start looking for the best possible supplies for success. When you don't, you read articles like this one that tell you everything that you need to know to make sure you have a home office ready and waiting to move your job along!
There is honestly no need to be overwhelmed by whether you choose a four-hole punch or a two-hole punch: office supplies are not difficult. Consider everything that you use in your job right now, and make a list. List everything from the furniture and technology right down to the last pencil sharpener you may need. Even the paperclips need consideration because you may have a use for them in your files!
You are very likely going to be running around in circles while you find everything that you need. So, let's take a look at the most important home office supplies that you could be using day to day. Our list below is going to help you to develop a list that is comprehensive and streamlined, with everything you need from wholesale mailers considered, too. You have to be able to work productively in your home, and it's hard enough working in a home environment! Ready? Let's take a look!
The key here is ergonomics. You want to find a desk and a desk chair that both fit into the space without it being cramped, and you want to make sure that the chair is a supportive one. Desk jobs take a terrible toll on the spine and the pressure on the joints can be too much for most. The best thing that you can do is to take some advice from furniture specialists about which chairs and desks would suit your home office space. The desk and chair will be the focal point of your office, so choose colors that suit your personality and the decor of the room – you'll be grateful later when it looks great!
Computer
Ah, technology. Where would we be without it? All small business owners who want to work from home will benefit from a computer, whether that's a tower that sits under the desk and offers you immense storage, or it's a computer that is inside the monitor. Either way, you need to invest in a computer or laptop that meets your exact needs for your business. If you want to be more mobile, a laptop is going to be the best option. This will ensure that you have a mobile office option along with your desk at home. It's perfect for when you're on the move and you need to stay available to others.
Monitors
If your computer is a desktop, a monitor is a must. However, you may find that you need more than one monitor – especially if you are in design. Dual monitors may sound confusing but they can often be the better option if you need to be able to look at two things at the same time for everything to make sense! Speak to computer specialists before you choose your monitors. This is a decision you want to get right given that you are investing in the future of your job.
Excellent Internet Speed
You don't need a dial up connection any longer – those days are thankfully, long gone! However, you cannot rely on a slow internet connection. You need to have a fast broadband connection if you want to make sure that you are on track for work. Your connection can make or break your business, so haggle as much as possible and make sure that you have the best possible deal.
Lighting
While you will aim to get as much natural light flooding in as possible, you will also want to ensure that you have adequate additional lighting. In the same way you need to have a supportive chair, you need to have the right lighting to prevent eye strain. You need extra, stylish desk lamps and brighter ceiling bulbs, too. Go for LED lights where possible, as they are far more eco-friendly!
VoIP Technology
Internet phone services are becoming more and more popular, and there is a good reason for it. It saves you from needing the traditional landline telephones. You need to have access to a phone service when you work from home, even when you do use a mobile phone! Investing in VoIP technology is a smart decision for your business.
Stationery
You won't be doing absolutely everything on computer. You need to have invested in pens, notepads and paper, and you will need mail supplies for when you send out invoices. You should open a wholesale account with an excellent stationery company to make sure that you get a great deal.
Software
Every business needs access to the right software, so whether you require accounting software or design software, make sure that you have accessed exactly what you need. Make a note of what your specific business will need.
Printers/Copiers
Paperless offices may not feel they have a need for printers and copiers but a copier with a scanning attachment can make a difference when you want to make your paper documents digital! Multipurpose machines could be the answer to your needs here, and there are plenty of options out there!
Back-Up Server
When you have your home office up and running, you're going to need to have a back-up option. You should ensure that your data is protected and ideally, you'll hire in IT experts for this. If not, then you need to make sure that you have invested in a service and an external drive where you can do this yourself.
Filing Cabinets
Filing cabinets are handy even if you are aiming to be paperless. You will always need to keep hold of some hardcopy information and the best place to put these are in the cabinet. Filing cabinets are metal, which means that they are robust against fires and floods!
Fire Safe Box
Speaking of fire safety, you need to have a box that is fire-resistant for those important business documents that you need to keep hold of over time. You can also put your external hard drive in here to keep it safe from flames. Don't be afraid to invest in a big one; you may need it!
Office Storage
Your office is going to be litterest with stationery, sticky notes, folders, business cards and other finicky supplies that need a home to go to. So, you need to work out which the best storage is for your home office. Shelves and bookcases are often an excellent option here!
Paper Shredder
Paperless offices still receive letters and sometimes, these contain very sensitive information. So, get a paper shredder! It can make such a difference. You can recycle the shredded paper with a reputable company, too, so you know that the information stays safe.
This list isn't exhaustive, but you will find that a lot of the items you need are right here. It's time to get your home office up to scratch!