If you would like to manage your business finances better and increase your profits while reducing your outgoings, you will have to create a detailed plan and stick to it. It is easy to let things flow when everything is going fine, but as soon as you find yourself short of cash and resources, you will start panicking.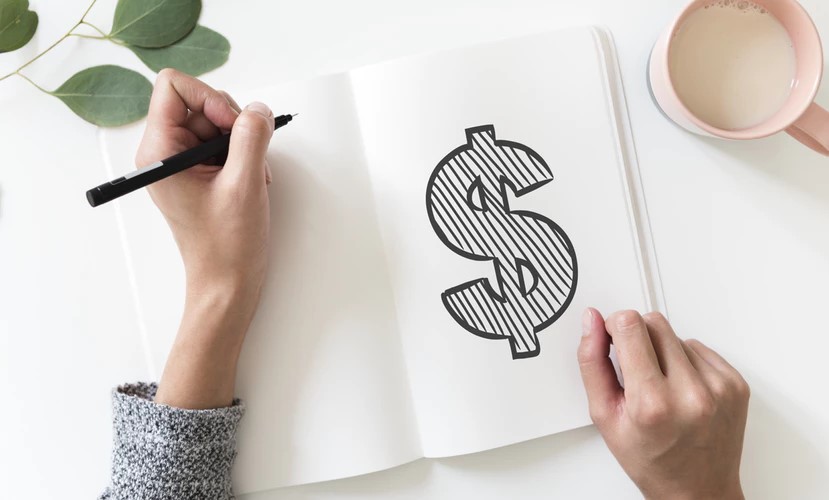 Below you will find a few tips on how to improve your cash flow and manage your costs better, so you can maintain your profitability long term and reinvest your resources.
Set Up a Monitoring System
To achieve maximum profitability, you will have to make sure that all your business processes are optimized. It is easy to lose money on waste, downtime, low productivity, or customer returns, so it is important that you individually visit every business process and measure their efficiency. If one business area has to wait for hours until they are delivered the product they need to work with, you are not making the most out of your resources. Follow the product cycle and make sure that all of the cogs work well in the machine.
Evaluate Employee Costs
If you are in the production or service industry, chances are that your greatest cost will be employee paychecks. To make sure that you are getting the most value for your money, you might want to monitor this cost, with particular focus on overtime and other expenses related to employees; insurance, tax, and training. There are several great employee budgeting calculators and tools available on the internet that will help you monitor the human resources expenses and adjust them according to your business needs.
Measure Productivity
If you have been dealing with a financial crisis in your company for a while, chances are that there is a problem with your entire model and your processes are not as productive as they should be. There are different approaches used by managers to measure productivity. You can create individual measures, team, or even department targets and calculations. You need to know how much that particular process costs you in employee salaries, resources, and material costs, so you can find out exactly which areas of the business generate the most sales and profits.
Keep Up To Date Records
It is also crucial that you keep an eye on your finances all the time. If you are still collecting all your invoices and dropping them off with your accountant at the end of the month, you are doing something really wrong. There are much easier methods of managing your business accounts and making sure that you are in the picture about what is coming in and what is going out. If you can't see a real time snapshot of your business accounts, you can't plan ahead and meet your obligations.
Get Paid On Time
One of the main reasons for cash flow problems in businesses is late payments from customers. It is crucial that you have an accounting software or app and a financial management system that sends out automatic reminders for businesses. It might also be a good idea to involve a legal firm to check your contracts and terms and deal with clients who refuse to pay on time. While you might want to be understanding and happy to wait for a few days, you need to think about paying your own business expenses, too.
Negotiate Payment Terms
Once you have consulted with a collection agency or legal firm, you will have to work on your contracts. If you have suppliers, you can get a longer payment term, especially if it takes you a while to turn raw materials to finished products and sell them to the end customer. When it comes to delivering goods to your own clients, you can ask for a deposit before you start the work to cover some of your expenses, and give out shorter terms to improve your cash flow and make sure that you are not holding on to too much inventory at a time.
Consider Adding a Residual Income
If you cannot change your business model or improve your processes, you might simply need to add an extra source of income that will cover the regular expenses your business might have. From creating a subscription product or a service agreement for your employees to providing ongoing support, there are several ways you can get more money in your business account every month without having to invest too much money. As an example, if you are a computer repair company and don't have enough one-off clients, you can approach companies with a monthly package deal.
Liquidate
When your business is not in a good position and you are not using all your space or resources, it might be time to downsize. Liquidate stock that might have been sitting on the shelves for a long time and is not likely to get sold in the near future. Sell a part of your business premises, or equipment. This will only temporarily solve your cash flow issues, and threaten the future growth of your business, but it can be a necessary step for survival. List all your assets, and make sure you are not getting rid of the ones that produce value and profits.
Utilize Extra Resources
In some cases, you will have excess resources that you simply don't use, and this compromises the productivity of the business. Consider renting out the equipment you are not using to other companies that need it. You can even lend your employees to firms when your business is quiet, so at least you can cover their salary and keep them on the books, instead of letting them go. You might rent out your meeting room or facilities every now and then to increase your income and deal with cash flow issues.
Every business has its ups and downs. What sets apart the ones that survive from the ones that don't is how the management deals with the situation. Make sure that you are able to monitor your finances and make improvements along the way to improve your cash flow.