If you want to travel and help people, you can use dozens of volunteer jobs, charity programs, and humanitarian missions. You also shouldn't dismiss the chance of creating your own opportunities. For example, you can start a non-profit yourself.
The opportunities are endless, so you'll definitely find something exciting to do. They are also extremely diverse, so you'll get a chance regardless of your age, education, and interests. However, while doing charity work abroad is highly fulfilling, you should never forget that there are risks to such travel. Therefore, you need to prepare and research your chosen opportunity thoroughly before boarding the plane.
Want to Travel and Help People Abroad? Ensure You Are Safe First!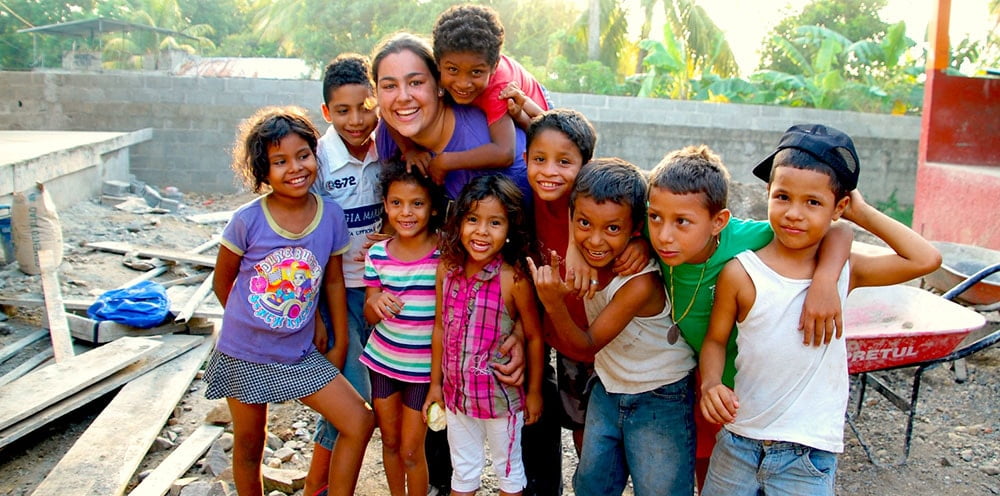 The first thing to do before you start helping people while traveling is to study Best Practices for Volunteering Abroad. Find the equivalent of this document in your own country. This way, you should be able to learn about any special requirements you might have to face when going abroad.
You should also take the following steps to ensure your safety:
Research your destination.
This entails researching the cultural and sociological structure, traditions, and issues. Looking up the crime rate will also do you good. Your main goal is to answer two questions. Will you feel comfortable living in this country? How safe is this place for foreigners? Contacting expats and volunteers with experience there will be a plus.
Learn your rights.
What is your legal status as a volunteer? What are the laws of the country that you must follow? What do you do if a crime is committed against you? How do you seek help if you are accused of a crime?
It's essential to know exactly where you stand legally if you set out to travel and help people. Never forget that you must obey the local laws, so you must know what those are.
Research the program.
You should never use any volunteering or charity program that isn't registered and has no legal status. The program must have a good reputation that you can verify by talking to real people who used it. Unfortunately, even the best programs have some sad moments in their history, like this case of a murdered au pair. Research those cases too so you can see what other precautions to take.
Becoming a Volunteer: Pack Wisely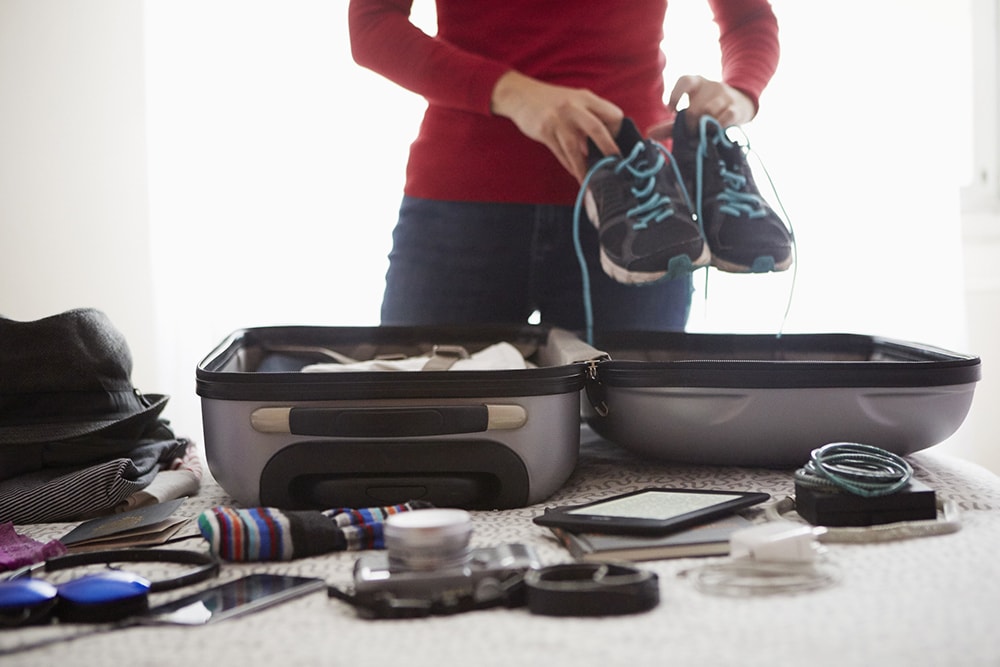 When you set out to travel and help people, you need to pack lightly. Use the Ultimate International Travel Packing Checklist to help you choose the basics. However, you also need to consider that you are going to be away for a while and you might get into some very rough situations.
This means tripling your stock of meds at the least and taking at least double the necessary clothes. You can get tips from more experienced volunteers and people working for the program. However, they aren't you, so take your personal needs into account as well.
Remember the cultural research mentioned above? Do it before packing so you know what clothes are appropriate at your destination country. Find out where exactly you'll be staying so you know which products you can buy there and what you'll have to bring with you.
Finally, pack three copies of all your important documents, and have a copy of each stored online. You also need to have several copies of all important contacts. This includes your family, local friends or contacts, the program's office, your embassy, local police, etc.
To travel and help people is noble, but you should never be reckless and take unnecessary risks. The better prepared you are, the safer you will be when you work abroad. Therefore, triple-check everything before going.
Top 10 Opportunities to Travel and Help People Globally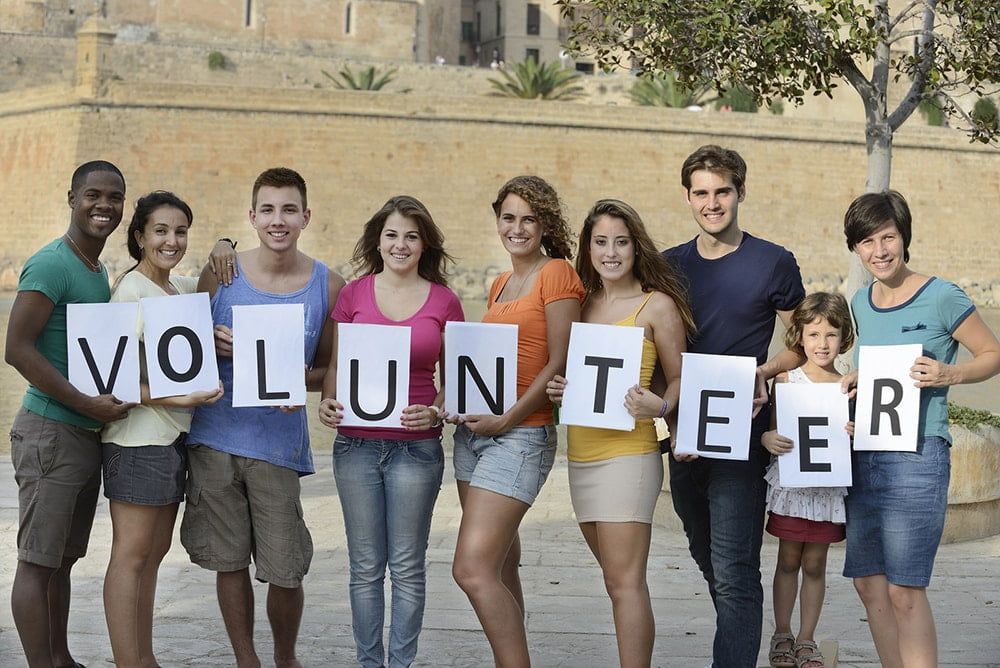 1.     Projects Abroad
Projects Abroad is an organization that can help you find the perfect option among hundreds of volunteer and internship opportunities. This organization also provides education for volunteers, which is invaluable. Be sure to check their webinars to learn more about volunteering and humanitarian work.
Their programs range from school students to adult professionals and can take you nearly anywhere on the planet. The organization is highly respected, so be sure to start there if you are looking for the safest programs.
2.     WWOOF
WWOOF (World Wide Opportunities on Organic Farms) is the perfect organization for those who want to travel and help people and the planet as a whole. This is an opportunity to work on sustainable farms on every continent (except Antarctica). Organic farms help save the environment and provide healthy food for the people of the world. Therefore, this kind of work is truly great if you want to help.
You can also use the WWOOF program to become a host and invite volunteers yourself in the future. This is a fantastic opportunity to learn how it's done and then build a farm of your own.
3.     Diverbo
Diverbo is for those who want to travel and help people study English. There's a 'but' as this program is for Spain only. However, the opportunities are amazing and available for both teens and adults.
With Diverbo, you basically get a free holiday in some small Spanish town where you'll be helping the locals with their English practice. You will get a chance to learn more about the local culture, make friends, and see the side of Spain that tourists rarely discover.
4.     Workaway.info
Workaway.info is a place to look for jobs abroad that will give you an interesting cultural experience. There are volunteering opportunities too, but generally you get to travel and help people who are looking for workers. The most popular options are hospitality businesses, eco-parks, farms, and schools.
However, bear in mind that Workaway, as well as similar websites, is a portal where independent hosts post their ads. As there isn't always an official organization behind them, you need to be careful and study ratings and reviews before committing to any job.
5.     AdventureWork
AdventureWork is your chance to travel and help people if you are an activity instructor of some kind. So, if you can teach people how to ski, dive, etc. this is a great opportunity. The program also welcomes people with different hospitality professions, so grab your chance.
This portal connects you to jobs at reputed resorts, so the safety level is high. But be sure to double-check your future employer anyways.
6.     Turtle Island
Turtle Island is a good start for those, who want to travel and help people who save sea turtles and protect marine life in general. There is a variety of programs available and volunteering opportunities in Hawaii, California, and Texas.
This is not a kind of work you get paid for and can relax at, but it gives you a chance to make the world a better place.
7.     International Volunteer HQ
International Volunteer HG (IVHQ) is another huge organization that allows you access to hundreds of programs at 40+ countries. It gives opportunities to professionals, students, and unqualified workers who just want to travel the world.
The majority of programs are affordable and you can choose between solo and group options. IVHQ is very popular, so you can easily connect with other volunteers and learn their honest opinions about the experience.
8.     Maximo Nivel
In case you are interested in Latin America, Maximo Nivel gives you a chance to immerse into the culture of Costa Rica, Peru, and Guatemala. The foremost goal of this organization is to help those who seek education as you can use this chance to learn Spanish and even get TEFL certified. However, if you want to travel and help people, you can do this as well through Maximo Nivel's volunteer programs.
The organization has been operating since 2003 and has plenty of positive reviews and mentions. Their programs are safe and affordable.
9.     Volunteering Solutions
Volunteering Solutions is the organization you want to check out if your heart aches for humanitarian missions. Here you'll find a way to travel and help people in the most meaningful ways. There are many medical, nursing, and community-nurturing programs for volunteers and interns.
The organization is over 10 years old and widely respected, so you can be sure of your safety in any country.
10.  Fronteering
Fronteering is your chance to make an impact no matter which of the organization's 14 destinations you choose.
This is an opportunity for those interested in doing meaningful work, wildlife preservation, and overall betterment of the planet.
Do You Want to Travel and Help People?
Traveling the world is exciting no matter what. But doing this to help others and restore precious bits of our planet is truly special.
What are your thoughts on the matter?