Whether you've just moved into a new house or you're looking to revitalize your current home, you might have a spare room that's currently sitting looking uninspired.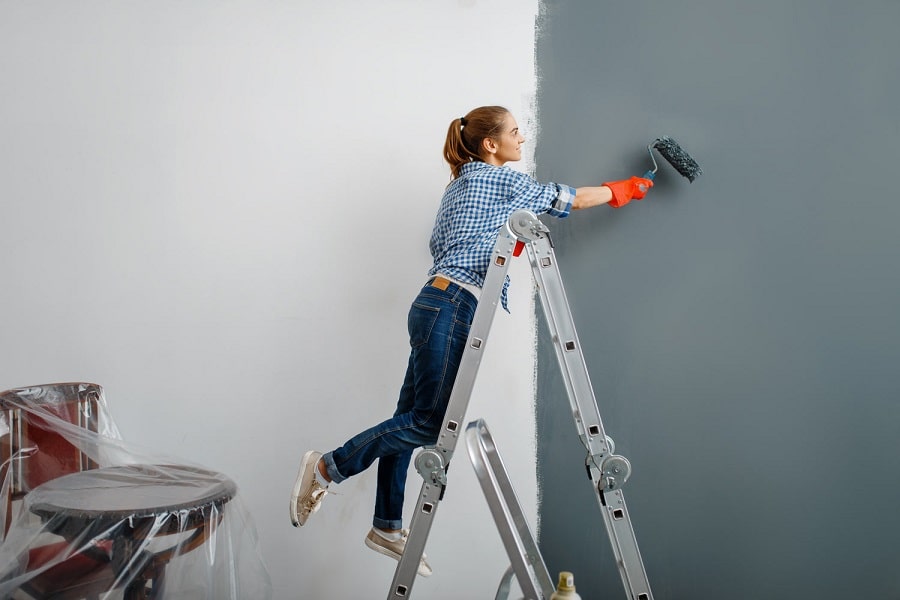 Often, homeowners will focus on decorating their main bedroom, living room, kitchen, etc. and leave the spare room until the last minute. Plus, if there are already several guest rooms in your home, you might just be lost for ideas as to what to do with it.
To help guide you, here is a list of 7 ideas of what you can do with it.
Home Gym
If you love to get active, but don't want to pay those expensive gym membership fees, then why not opt to use your spare room as a home gym? All you need is a few pieces of equipment and you're good to go. An extraordinary idea that will save you money in the long term, it's one that many people will love.
A Library
If you love to read and want a quiet place within your own home to do this, then why not transform your spare room into your own personal library? Complete with comfortable chairs and cushions, this will guarantee plenty of wonderful afternoons relaxing with a good book.
It's also one of the most budget-friendly ideas on this list – something that many homeowners will appreciate if they're looking for a more affordable option.
Home Office
Alternatively, if you want a place in which you can work without any distractions, then maybe a home office is the best option for you. Perfect whether you work from home full-time or part-time, it's so much more suitable than sitting at your dining table. Not only is this idea practical, however.
It's also easy to do and will add value to your home – as it's something that many prospective homebuyers look for. This is very beneficial if you're looking to sell your home in the future.
Playroom/Games Room
If you're looking for something that's completely different, then maybe a playroom or a games room is more appropriate. Both great options if you have a growing family or you're simply looking for a place to socialize with friends, it creates a place of engagement.
For a games room, you'll need the likes of a pool table, arcade machines and comfortable places to sit. Whereas for a playroom, you'll be able to put all your kid's toys – from their ball pit to their pots of playdough.
En Suite
If your spare room is connected to your bedroom and you don't currently have an en suite, then why not add one by converting it? Although this is arguably the most challenging and expensive idea on this list, it can drastically increase your house price – especially if you already have other guest rooms in your home.
Giving you the opportunity to design a bathroom exactly how you'll want it, you'll need the help of a professional plumber and decorator after deciding what style you want to go for.
Walk-in Wardrobe
If you're desperately running out of storage space in your master bedroom, then it might be time to change that spare room into a walk-in wardrobe. A fabulous idea if you're looking to add some space, you'll love the end result of it. Yet again, this is an idea that future homebuyers will love – as it will wow them from the moment they see it on the house viewing.
Cinema Room
Or perhaps your family love to watch films together? If that's the case, then a cinema room is ideal. It might sound fancy and expensive, but for this, you'll only need some comfy seating – perhaps sofas or armchairs, a screen (or projector) and a popcorn machine (not essential but it complements the look wonderfully!). If you really want to give it that movie theater feel, you could also put some film posters on the wall and invest in surround sound.
Of course, if you have the budget then you could go all out with this conversion. But if you want to achieve the look without spending thousands of dollars, then you can do this quite easily in no time at all.
Final Thoughts
So, there you go! There are 7 ideas of what you can do with your spare room. What you decide to do with it, of course, is up to you and will depend on your individual preferences and the budget that you have to spend on it.
However, no matter what you opt for, the transformation to the room is bound to delight both your own family and whoever comes to stay.