Owning a small to medium-sized business means that you already have a lot on your hands. Besides from maintaining the daily processes of your business, there is also an entire team to take care of – and, of course, multiple competitors you should try to stay one step ahead of.
Luckily, it's possible to take care of two things in one go by simply making sure that your business is the kind of place anyone would like to work for. Here is a handful of ways to make it happen so that your business and your team of professionals can make you prosper even further.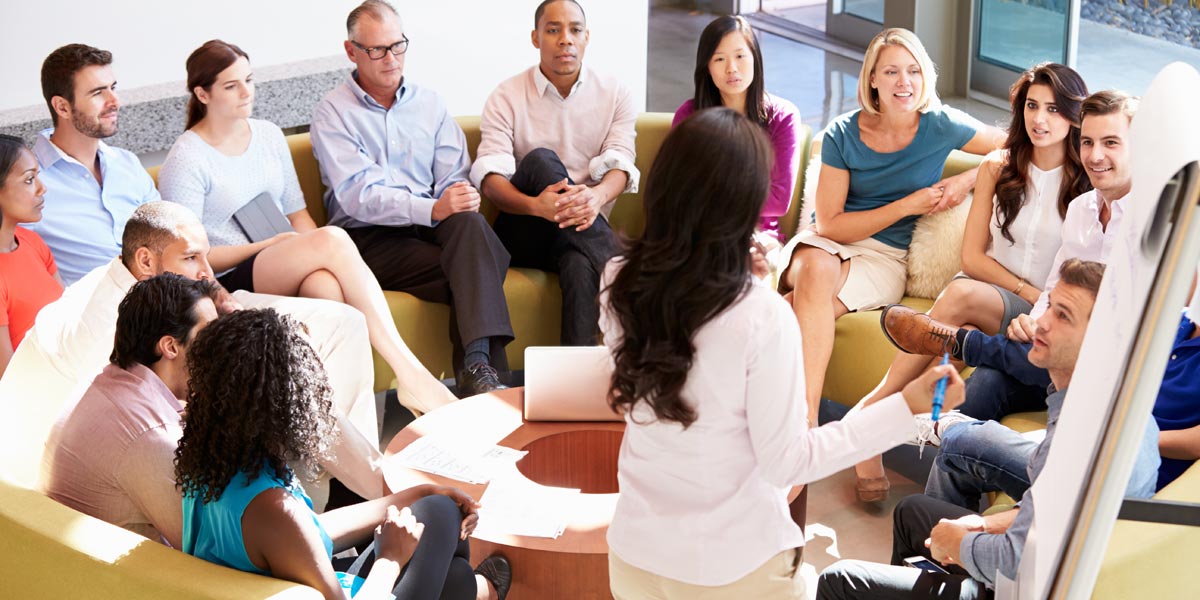 First: Getting to Know Them
The days of being the unapproachable and authoritative boss are long gone. These days, it's all about making sure that they know you're there for them, that you care about their personal lives as well, and that they'll always be able to come to you for advice if you should need it.
Getting to know your employees is the first step to being the kind of boss that they would like to work for. Take some time out of your day to have a chat with them, get to know them for real, and show them that you actually have an interest in their wellbeing as well – and not just how well they're performing.
This isn't just lofty talk, though, as it's proven that employees who have a good relationship with their employers tend to stay around at the same company for a while. They'll be much less likely to jump ships and take their valuable skills to one of your competitors, in other words, and you can rest assured that the best talent stays with you for as long as possible.
One way to ensure that your business is the kind of place that opens up for conversation and casual chit-chat during the day is to open up its layout, first of all, and make sure that it has a proper coffee area to hang around in. They say that the best ideas happen around the coffee machine, after all, and there is no better place for a casual conversation either.
Next: Looking After Your Employees
Now that we've covered the importance of showing an interest in your team, you need to show them that your company actually cares about their wellbeing. This starts with mapping out some actionable steps, first of all, such as making sure that they have access to flexible working hours and opportunities for telecommuting.
While this might not sound like something that is incredibly important, at first glance, it does mean a lot to your employees as they'd like to enjoy their personal lives as well. Those with children, pets, and elderly parents to take care of would love to work for a company that accommodates for this and understands that life isn't all about work.
Another way to show them just how much you care is to ensure their workplace wellness, in general. This means that you should provide them with accessible healthcare in order to make their everyday life a bit easier – and, of course, to show them that your company is way better to work for than any of your competitors.
Making Them Get to Know Each Other
A good relationship with your boss is great and all that, but friendships with your co-workers is perhaps more important – and certainly a huge factor that contributes to their overall workplace wellness.
Being friendly with each other at work and developing actual friendships outside of work are two different things, though, and this isn't something that's going to happen unless they spend time together after work hours as well.
While you definitely cannot force friendships, no matter how tempting it is, you can always accommodate for it and make it a bit easier for them to connect with each other. Invite the team out for a lunch once in a while, for example, to celebrate a great completion of a project or just make a tradition out of having a drink after work on Fridays.
A lot of business have made a tradition out of this with great success already, and you should certainly be able to find some pubs nearby with a decent happy hour on Fridays. The more you initiate outings and socialisation within your company, the easier it will be for your team to get along – and it will reflect in their everyday mood as well as their work performance.
It makes sense, though, as a team that knows each other well will be more efficient at communicating too. They'll get along much better and would probably like to stick around for a while to come as long as they enjoy their co-workers, have a good relationship with their boss, and all the perks they could wish for.
Remember to Reward Them
While you may have done everything in your power to make them enjoy their workplace, a lot of employers forget about one of the most important factors to workplace happiness and a boost to their productivity: a decent reward for all their hard work.
It's really one of the safest ways to ensure that their work performance stays above average and definitely a great way to motivate them a bit extra. You're going to feel a bit deflated, after all, if you put all of your best efforts into a project and it just goes unnoticed.
Map out a great strategy for rewarding their efforts, make sure that they know just how much their hard work is appreciated, and remember to reward them as a team as well in order to strengthen their bonds. That way, you'll boost their sense of being a team as well as making it a bit more likely that they'll improve their overall work performance as well.
You can check out this article, for example, for some great tips on how you can reward them both as individuals and as a team. It could be something as useful as a gift card or something as casual as a pizza evening out on the company's bill.
The point is that they'll feel a bit more noticed and appreciated – and you'll be able to show just how much they mean to the success of your company. You wouldn't be where you are today without their great work, after all, and if you don't show them that you know this, another company certainly will.
Give Them Opportunities for Learning
When you'd like to go the extra mile and not just keep your best talents to yourself but even attract new and bright ones, you'll go a long way by offering them a chance to learn even more while working.
It's going to benefit your business as well, by the way, as you'll be housing educated and curious employees who are up to date on all the latest and greatest within their field. When word spreads about the great work environment, you might even be able to lure a few of your competitor's best employees over as well. It's the kind of stuff that puts you more than just one step ahead of them, in the long run.
Accommodate for their online classes, first of all, or regular university classes, and make sure that they're able to attend a few seminars once in a while too. It will make their days at work so much more exciting and meaningful and they'll be sure to reward your company in return.