The Covid-19 pandemic might be hitting you hard enough. Lockdowns, restrictions, family or friend sickness and death, and job losses. But you don't need to add injury to injury while you are forced to spend more time at home. Additionally, should you or a family member suffer medical damage, you could be in for a long wait because of the added pressure on local health services caused by the pandemic.
The demand for the Covid-19 virus has been putting a strain on hospitals and clinics for 18 months. In addition, because of the sharp increase in nursing demand, minor injuries and significant surgery schedules are delayed. Therefore, at the moment, it is prudent to keep yourself as safe as possible while at home as you will help lower the strain on local services.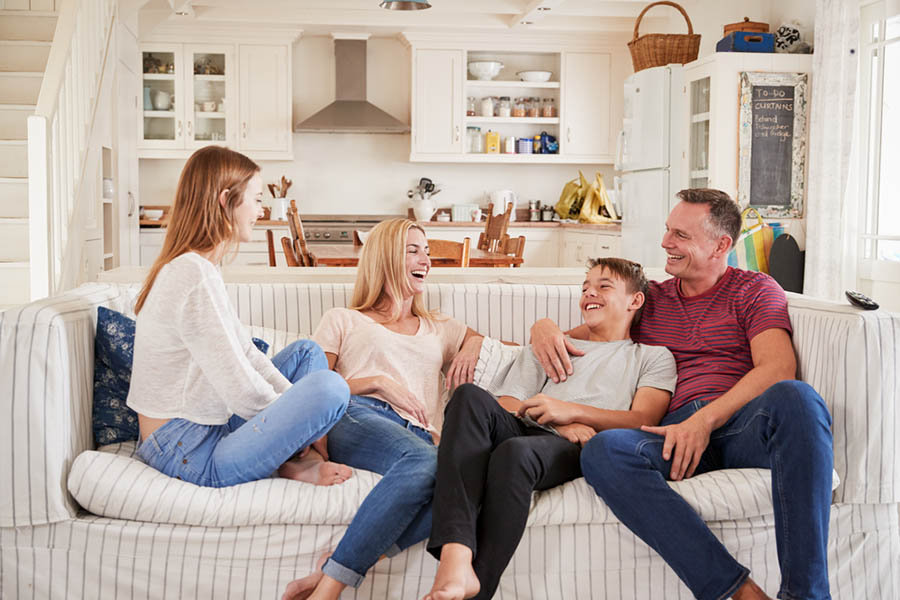 Some accessible safety practices you can put into action right now include:
Protect Your Eyes and Ears
Manage Cables and Electrical Devices
Install Disaster Warning Systems
Keep Your Home Clean and Tidy
Educate Your Family
Many things around the home can contribute to eye and ear problems, including everyday devices. Tripping over cables is a widespread cause of accidents in the house, but managing these is extremely easy. Alarms and warning systems can help with burglars, fire prevention, and natural disasters. Being tidy is likely to reduce trips and falls, while a clean home will help with health issues and reduce bacteria. Your family needs to be educated on all of these issues so that you can look after each other.
Protect Your Eyes and Ears
Your eyes and ears are your primary senses. Therefore, you use them a lot more than others and expose them to potential dangers that can cause damage. Everyday devices such as smartphones, MP3 players, and vacuum cleaners can contribute to dangerous conditions. The leading causes of tinnitus include regularly exposing your ears to high volume sounds. Using stereo headphones too loud when listening to music or playing a video game are prime examples.
Smartphones and tablets have also been shown to cause long-term damage to your eyes. For example, the so-called "blue light" emitted by computer screens such as laptops and other mobile devices has been shown to cause macular degeneration. Fortunately, most devices include options for limiting the audio levels. Blue light can be reduced by lowering screen brightness, using machines in a well-lit room, and restricting usage time by taking breaks.
Manage Cables and Electrical Devices
If you have more than a couple of appliances in one location, the multitude of wires can begin to look a bit of a mess. But as well as looking untidy, they can also pose a danger. As well as being an obvious tripping hazard, tangled wires can malfunction a device, expose live connections or potentially start a fire if torn. Overloaded or inadequate quality electrical outlets are also extremely dangerous. The good news is that a bit of work and patience will manage your wires and make them tidy and safe for everyone.
Cable spirals are excellent for keeping multiple wires at one location. They can then be taped behind your stand or cabinet for a "no wire" look. Extra cable ties can also help with this. Additionally, cable trays can be affixed to computer desks to manage the long and thick cables that come with them. You can also further protect your devices with surge protection outlets that prevent short circuits and damage devices from extraneous electricity.
Install Disaster Warning Systems
Maybe one of the most important things you can do is place a warning system around your home. Burglar alarms and fire and smoke detectors are vital when it comes to saving lives. There are many burglar deterrents available, and fire systems don't cost the Earth. All of these devices can be installed relatively cheaply. In some locations, local fire services can install smoke alarms for free. Despite this, many lives are lost each year because of faulty or non-existent fire alarms.
In the United States, 38% of deaths occur in homes without a working or installed smoke detector. All of these didn't need to happen. The UK's local fire services will install free fire alarms, and the US's FEMA operates a fire safety outreach program with materials for fire safety education. Burglar alarms are a little more expensive, but some are compatible with your smart device. Devices such as the Ring doorbell will connect your phone and tablet to internal and external CCTV cameras for a complete security system.
Keep Your Home Clean and Tidy
Being clean is one thing. Being tidy is another. But clean and tidy at the same time is a guaranteed method of reducing health issues and accidents around the home. Cleaning your home can be tedious, but it goes a long way in protecting your family. Pet dander, house dust, allergens, and other airborne microbes can contribute to many common issues such as hay fever, asthma, and eczema.
Keeping your home free from dust by regularly vacuuming, mopping, and cleaning with antibacterial products is the best method of clearing up most contaminants. You could also purchase an air purifier. HEPA filter systems pull in and trap microbes in the air. This dramatically reduces the number of harmful artifacts in the air and can reduce the symptoms thereof. In addition, most home conditioners are relatively cheap, with some of the best available for less than $80.
Educate Your Family
You could learn all there is to know about being safe around the home. But it's hardly worth it if you keep the knowledge to yourself. For maximum effect, you need to be aware of safety issues as well. Education is vital when it comes to protecting children, and this has been proven to save lives. In addition, forming and practicing an evacuation plan is one of the most effective ways to keep your family safe in a crisis. When everyone knows what to do and how to do it, you will reduce panic should the worst happen.
Additionally, teaching your children how to safely use devices with such things as volume limits and reduced screen time may help relieve some of the issues associated with increased device usage. Actively engaging your children in cable management will also help reduce problems such as trips and falls over stray wires. And informing them about the dangers of overloaded outlets will significantly reduce the risk of electrical fires. Teaching kids about potential and avoidable dangers now pays off in the future.