Business productivity should always be your main priority. If your business is not efficient then you may find that you struggle to meet targets and that your team don't work as hard as they could be.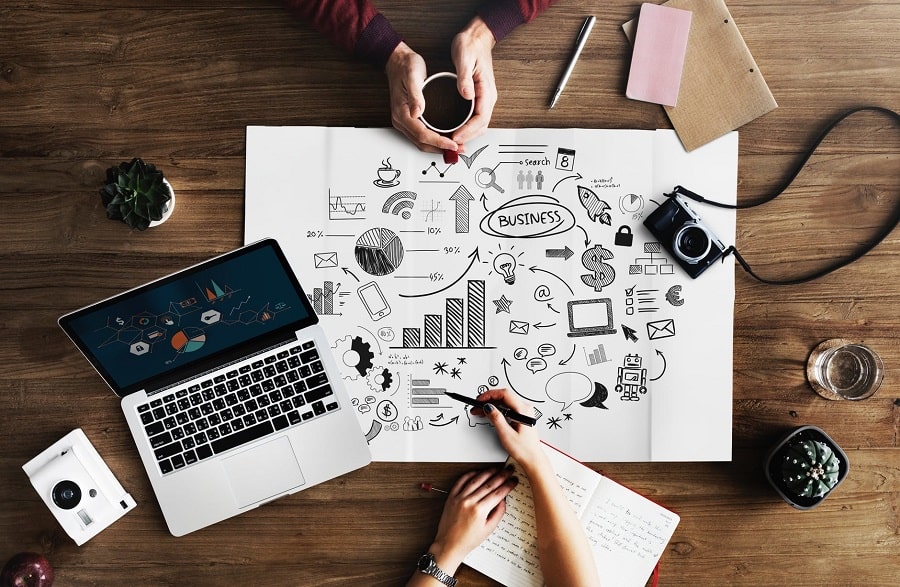 The Right Tools
You may have a solid team, and this is great, but if they do not have the right tools then you can't really count on them to give 100%. Some of the tools that you should have include time tracking apps, communication tools and even some kind of collaboration software. You have to remember that there is only a certain amount of time in the day, and if your team have an endless list of things to do then they need to be able to see where their time is going and how long each task is going to take. Collaboration tools will help your team to work more efficiently and it can even help your team chemistry too. It gives your team the chance to share their own ideas much more efficiently and it can also help you with project management. Lastly, communication apps help you to keep track of emails, messages, texts, video calls and more. Communication is vital when it comes to your business in general, so the more you can invest in it, the more productive your business will be.
Improve Your Recruitment Process
You have to make sure that your team are able to fit in with the core values that you have. This can save you a lot of time and money later down the line and it can also help you to make sure that your team are working well with one another. So the next time you hire someone, don't base it on qualification alone. Instead, talk with them and find out more about their personality. You also need to find out if they are able to work with the system that you have now. If they can't, then no amount of qualification will make them suitable for your current structure.
Training
When you have hired and screened your employees, you then need to make sure that you give them the right training. This will help you to ensure productivity and it will also boost the efficiency of your team. Training will also help you to find out your employee strengths and their weaknesses too. This is a fantastic way for you to find out more about the people who you are working with and it will also help you to run your business much more efficiently.
Don't Micromanage
The best way for you to encourage your team to be more productive is for you to encourage your team to take ownership over how they manage themselves, their time and even their resources. You need people to operate as independently as possible, and you also need to grant them freedom over when and even how they work as well. Micromanaging may be second-nature to those who have done it for quite some time, but you need to learn how to trust your team. You also need to stop hovering over your team when they are performing their tasks. The main reason for this is because it will make them do the job worse, and it will also put them under much more pressure.
Boost Productivity
Think about it. What is the most common source of stress? Usually it is work, and even if your team are showing up to work every single day, that doesn't mean that they are physically, mentally or even emotionally healthy. They may not be working as well as they could be, and you may even find that they are burnt out as well. It is possible for you to help them here. For example, you could encourage them to take care of themselves and you might also be able to listen to them as well. Give them work that is challenging, or meaningful and also publish clear parameters that will help them to succeed.
Get More Work Done
It's a known fact that remote employees work way more efficiently when compared to employees who are stuck in the office all day. They log more hours, they are far less likely to take time off work, and they are also more engaged. If you have a team who is able to work remotely then this can help you to be more connected with them as well.
Social Media
Employees utilise social media for a huge number of reasons. Some of them do it so they can take a mental break, and other people use it so that they can support professional communications. Sure, some of them are literally just slacking off, but that is no reason to lock it down completely. If you lock down social media, then this sends out the message that you just don't trust your employees. This is the last thing that you need, but there are ways for you to get around this. You can invest in some employee monitoring software. This will track how much time your team spend on social media and it will also stop them from wasting hours in the day.
Perks
The big companies out there are famous for offering things like nap pods, massage rooms and more. You don't need to be a huge company in Silicon Valley to provide your team with this, and it can work wonders for your morale too. You can offer a free ski pass, give them movie discounts or even provide them with a local gym membership. You can even give even more perks to those who put in extra hours, not to mention that you can also help them to feel as though your company generally cares about their wellbeing.
Measure Productivity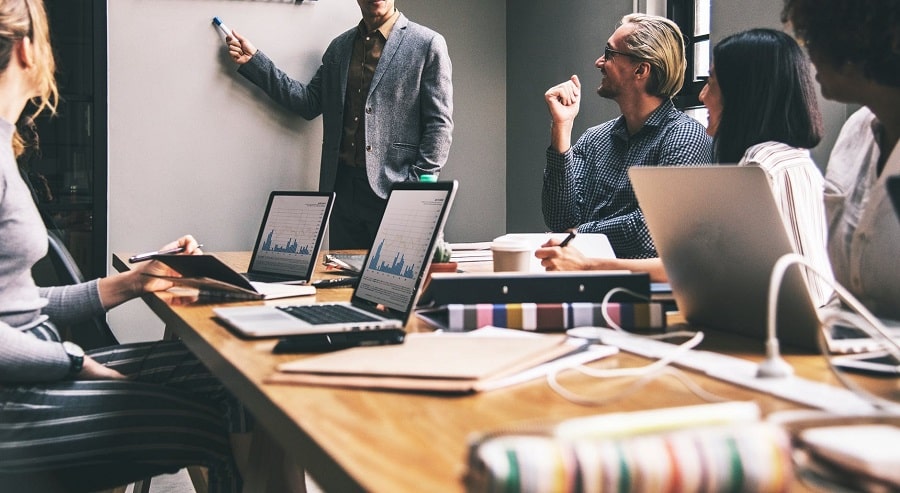 In this day and age, you need to focus on developing new ideas. Productivity can be very hard to measure to say the least. It is however possible for you to invest in a productivity measurement tool. This will help you to find out how your team are working, how much they are getting done, whether they are working in collaboration and even if they are utilising technology properly.
Comfort
The more comfortable you can make your team, the harder they will work. You have to make sure that you are willing to provide them with the best possible environment and that you are also willing to help them to be more engaged too. For example, if you have a hot and stuffy office then your team won't be working as well as they could be. For this reason, you need to look into an AC repair service. This will help you to keep your team comfortable and it will also help you to keep them cool during the summer months. Of course, it also helps to give them comfortable office chairs and regular breaks too.
Foster Morale
Engaged employees will always work harder and faster when compared to employees who are not engaged. If you want your team to really do the best work that they can then you need to make sure that you are encouraging them as much as possible. You also need to reward them for the work that they do, and that you also help them to be the best that they can be. This will send ripples throughout the company and it will also provide your team with a much more welcoming working environment. If you are still stuck on how to do this, then think about it, what would encourage you to work harder in the day? What perks would you like to see in your own job?