There was once a time when technology was little more than a fringe part of business. But that's all changed now. Today, technology is business – there's no getting around it.
You need your technology to be on point so that it works for your company. If you get it wrong, you'll be left off the pace – productivity and other important factors will be diminished. If you get it right, then you'll find that you're able to make the most of your potential. But how can you ensure that your tech works for your company? We take a look at a few key points below.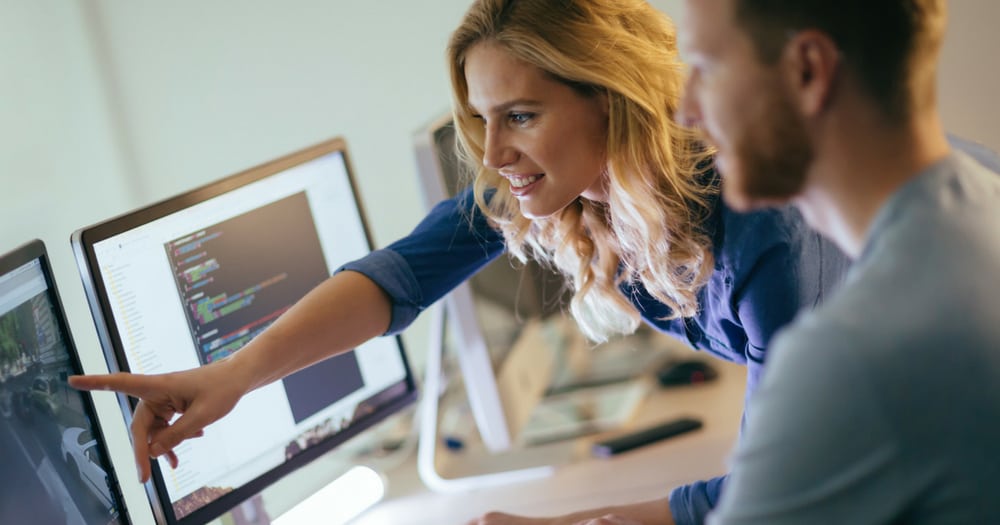 What Are You Trying to Achieve?
In order to ensure that your technology works for you, it's important that you're thinking about what you're trying to achieve. There is no 'one size fits all' approach when it comes to technology. It's all down to your individual needs. Once you understand where you're trying to get to, you can figure out how you're going to use technology to get there. A good place to start is to make a clear list of the things you're trying to achieve, and then see how you can use technology to reach those goals.
Focus on Productivity
Technology has done a lot of good for business, but perhaps the most positive impact it has had is on the productivity of the company. One of the biggest issues for companies is that they often fail to make the most of their potential because they're unable to work efficiently. Here, tech can help. With the right technological setup, you'll find that your employees are able to work better both individually and as a team. This should come from the ground up – if you have the right tools, you'll find that all of your work operations become more fluid.
All on the Same Page
Nobody works in isolation, at least not anymore. While there used to be a greater emphasis on individual work (in the belief that all parts would add up to a greater sum), today, the focus is more on the team effort. As such, you'll want to put the technological pieces in place that'll have everyone working together as and when it's needed. For example, you could look at cloud storage options, which will allow your staff to easily share files and documents with one another.
Speed up Complicated Matters
You'll want to focus on doing the tasks that'll help develop your company and push it forward, but that's not always possible. Once you become a business owner, you quickly come to realize that there are many, many tasks that need to be handled. And many of them can be pretty time-consuming. Your taxes and accounting, for example, can take up much more of your time than you'd like them to. Fortunately, tech is here to solve this problem. There are many apps and software that can streamline these processes and make them much easier to handle. If you're not going to outsource these tasks, then the right software will help you to take care of them in a timely manner – allowing you to focus on the tasks that will really help to take your business forward.
Invest in the Right Tech
There's no such thing as a tech package that is right for all businesses. There's only the package that's right for your business. Once you've considered your needs, try to find the tech that will help you to achieve your goals. Some companies end up buying a fleet of brand new computers, because they think that it's the correct thing to do. But actually, all they're doing is spending unnecessary sums of cash on tech that is, of course, powerful, but overly so for their business needs. In some cases, you can invest in refurbished products. They're often just as good as anything you would buy new, but can be a fraction of the cost. You'll feel the effects when it comes to your budget!
Data Management
We tend to think of the tech aspects of your company to involve computers and computer applications. But in fact, arguably the most important aspect is your data. In many ways, this is your company – you can replace a broken computer, but there's not much you can do about lost or malfunctioning data. As such, you'll want to make sure that you have the right server database for your business. If you're currently using Windows sql, and you think it's time for a change, take a look at sql server database compare. You might find that there's a better system for your needs.
Convenience for Customers
There are few things more frustrating for customers than wanting to give a company their business, but finding that the process is too troublesome or complicated. In this day and age, with the technology that we have, there's no reason to make the lives of your customers any more difficult than they need to be. You can use technology to make things better for your clients in various ways. For example, you can look at your billing processes – the steps for paying should be as simple as possible. It's also recommended that you invest in a CRM (customer relationship management) software; it'll help you to stay on top of your relationship through all stages of the customer life cycle.
New Ways of Working
A company that embraces all that technology can bring to their business will find that their future is much brighter than the companies that stay stuck in the past. For it is true: technology has opened up so many opportunities for business, especially when it comes to the working environment. It's becoming increasingly common for companies to have a telecommuting system in place. With this, your employees, thanks to technology, can work from wherever they want. They can simply use the internet to work as if they were in the office, even if they're not. Some business owners are against this idea, but they shouldn't be – it has been shown to do wonders for employee happiness and productivity. If you're skeptical about whether the stuff will work, then remember that there is software that can monitor that they're actively working.