One of the coolest things about the Internet is the number of bargains and freebies that you can grab. From joining Facebook groups, to pick up local goodies to washing powder samples.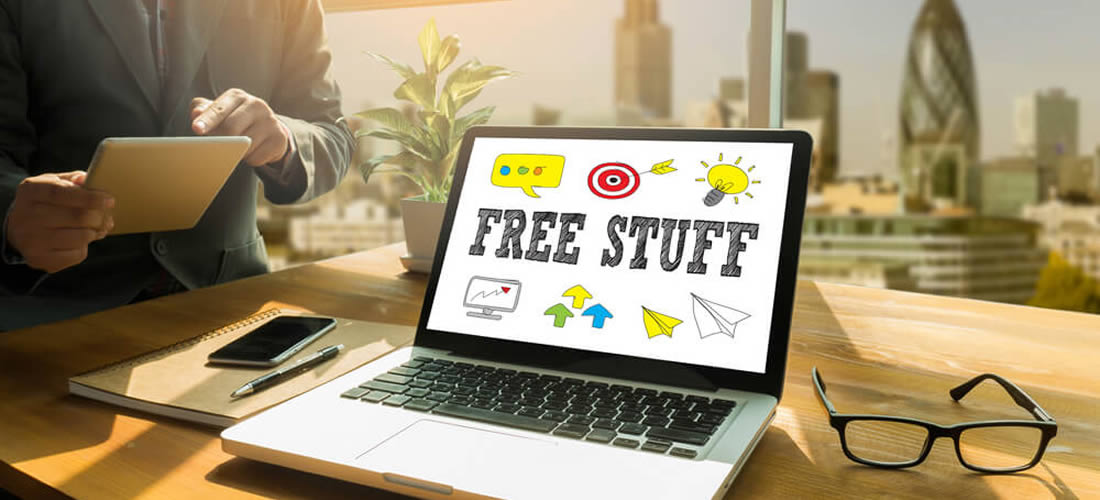 Here are a couple of tips to maximise your time online. Turning it into a small income and stacking up those freebies.
Big Items
If you have a bit of a skill for upcycling but not the funds to splash out on vintage pieces all the time then check out the Facebook marketplace, Craigslist, and freecycle.
You can pick up some fantastic pieces that people have no use for and don't have the time to sell it.
If you don't have the skill to upcycle, but you have the capability to make a sale, do that instead.
When you go to pick something up bring a friend or let people know where you're going to be.
Freebies
There are a plethora of fantastic sites that specialise in curating lists of fabulous freebies. Everything from diapers to free vape juice samples.
The usual swap is your name, email address and postal address. Or you may have to pay a shipping fee.
Here are a few that you can check out:
com – mostly household with things like coffee and moisturizers too
org – Coupons for household and also freebies
org – tricks and tips plus a big guide on freebie hunting
Making Money
There are a few ways to make money online here are a couple of easy ones:
Online surveys: Survey Junkie, Panel Opinions, The Opinion Panel, Opinion Outpost
Blogging – Start a blog, find what you love to write about and then start searching for brands to collaborate with. There are also sponsored posts, advertisements and other ways to make money. You can also check out affiliate marketing. Choose the best platform here.
Review Websites: com pays about 10 dollars for 20 minutes of reviewing. They payout via PayPal.
Freelancing – Upwork, People Per Hour, Clickworker and Fiverr are all great websites that you can sell your skills online. You can set your own rates and hours and pitch for jobs only when you want to.
Cashback shopping – Check out Top Cashback, Quidco.com and Swagbucks. Complete daily tasks, use their portal every time you shop online. They do have apps for those of us who buy on our phones at 3am too.
Comping – although this can be a big, time-consuming project there are a lot of people who have turned it into a full-time gig.
Create a course – use Udemy or Teachable to sell your courses. /much like a novel we all have something we can teach to others.
We don't have multiple hours to spend online, but if you are a pretty casual surfer, you might like to use a few of these tips to start turning those extra hours into extra cash. Some of them can take up a little more time than others, but in the end, having multiple income streams online will have a significant impact on your bank at the end of the month.