The medical industry is highly competitive. If you're going to stand out then you need to work hard to deliver the kind of service that your patients couldn't receive elsewhere. That's difficult to achieve when other medical practices in your local area are most likely offering high-quality care from highly-skilled professionals.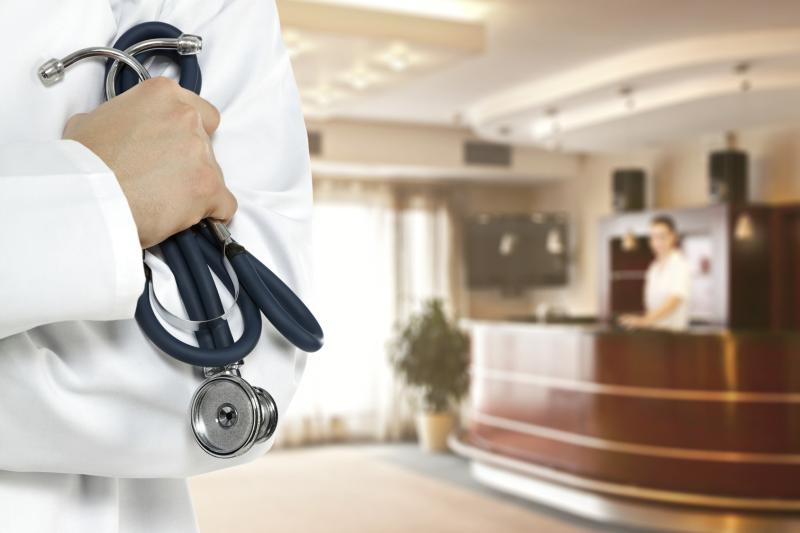 What could your medical practice do to dwarf the competition? Well, we're going to discuss that in this article.
Reduce Time-Consuming Processes
If your medical practice wants to dwarf the competition then reducing time-consuming processes is a good place to start. This isn't just about ensuring that patients receive a speedy and professional service (that is important to your reputation, of course). It's about creating an efficient workplace. In any industry, time is money. If your business wants to reduce overhead costs or simply increase productivity to put its funds to better use then you should be aiming to save time. That being said, you're not trying to cut corners. You should use technological solutions such as automated software to maintain a high-quality service but give your team more time to focus on the technical aspects of their job requirements. Medical professionals shouldn't have to waste time manually making appointments, for example; if software can handle this then your doctors can make much more time to see patients. You'll have a more efficient medical practice. This will put you ahead of your rivals.
Of course, technology isn't the only answer to increasing productivity in your clinic. Your medical practice could do a lot to dwarf the competition simply by focusing on its workforce. Your employees have the power to make your business much more successful. You just need to ensure that they fully realize their potential. Automating time-consuming operations can only get you so far. At the end of the day, you rely on human input to deliver high-quality services to patients and boost your practice's reputation. You need to incentivize your team to keep working hard. Maybe you could provide rewards such as bonuses or extended holidays for employees who exhibit a good work ethic and deliver exceptional services. This will encourage the rest of your team to pull up their socks and really exceed expectations. You need to show your team that you value their hard work. Even professionals can become apathetic and let a company down without the right motivation.
Use High-Quality Tools and Resources
Another important way to beat the competition is to ensure that you're offering a modern and high-quality service. In the medical industry, this comes down to the tools and resources you use. When it comes to healthcare, medical advancements are being made on a continuous. You need to work hard to keep up with the latest procedures and technological advancements. You might even want to get some help from Laser Light to fine-tune the medical tools you use on a daily basis. Precision is absolutely vital in this industry. There's no room for error in the modern age. You have all the resources at your disposal to deliver a high-quality service to your patients. As mentioned earlier, you can't cut corners in this industry. It's important to spend the necessary money to give patients the quality they deserve. Otherwise, you'll lose them to your competitors. There's no point in saving money if you're ultimately going to lose money.
Ensure That You Profit from All Provided Services
In the medical industry, you might have a primary responsibility to the wellbeing of your patients, but your clinic can't stay open if it doesn't make money. That's just the way the world works. You need to make sure that you profit from all provided services if you want to dwarf the competition. Bigger profit margins will give you more opportunity for investments, and investing is absolutely essential to success in the medical industry. As discussed in the previous point, you need to buy the latest tools and resources if you want to remain at the cutting edge of healthcare services. Otherwise, you'll fall behind the competition. You need to look into potential avenues for reimbursement to ensure that every single encounter with every single patient results in the appropriate payment for your services. That way, you never have to worry about outstanding bills with patients that harm your bottom line and result in a bad relationship with your customer base.
Communicate with Patients Outside of Clinic Hours
Obviously, you shouldn't encourage your clinic's doctors and other medical professionals to work on a 24/7 basis. As with any business, a healthy work-life balance is essential to employee happiness and productivity. That being said, customer service is also integral to the overall success of any company. If you want to ensure that your medical practice edges ahead of the competition then you should provide the opportunity for appointments outside of normal clinic hours. There should still be a cut-off point, of course, to ensure that professionals aren't working up until they go to bed. But most practices shut at 5pm, so your medical business could stand out by offering virtual appointments until 7pm, for example.
Your physical practice might shut at 5pm, much like other businesses, but some of your team could still be available to talk to patients via video call services such as Skype for a couple of extra hours. This might help to separate you from the competition because it'll show that your medical practice values its customer base. Communicating with patients outside of normal clinic hours could also help to expand your business because many people might not be able to make it to an ordinary clinic before 5pm. But if they knew that they could make an appointment with one of your medical professionals after they've finished work then that might persuade them to sign up to your practice rather than another clinic in the local area.
Reinvent the Business Plan
Obviously, you don't need to be told to create a business plan. You most likely had to create an initial plan to create your medical practice in the first place. But how often do you return to the drawing board? As has probably been clear throughout this article, there's a recurring theme to staying ahead of the competition in the medical industry: reinvention. Your business needs to search for new ways to deliver professional and high-quality services to customers. Otherwise, your rivals will overtake you. That's why it's absolutely essential to hold company strategy meetings on a regular basis. In fact, it's a good thing to change your business plan over time. The industry changes, so you must adapt to a new landscape. Being successful in any marketplace is about meeting the needs of potential customers, and this is certainly the case in the healthcare sector. People take their wellbeing seriously. This isn't some product they're buying for the sake of it; they want to choose the clinic that's offering them the best standard of care.
Market Your Clinic Well
Finally, one of the main things your medical practice could do to dwarf the competition is market itself well. We've talked a lot about optimizing work processes, improving the quality of your resources, offering better services to patients, and so on. However, the key to standing out over your rivals is advertising yourself more effectively. At the end of the day, all medical practices offer very similar services to patients. Every clinic is run by professionals, after all. It's your branding and marketing that makes you more appealing to potential patients. You should be aiming to get some word-of-mouth recommendations for your business. Using your existing patients to expand your brand is one of the best ways to improve your reputation and dominate the medical market in your local area. Just incentivize your patients to spread the word. Offer them a free check-up for every friend or family member they encourage to sign up to your clinic, for example. Marketing is all about getting the word out there and expanding your customer base (or patient base, in the case of this industry).
You should also focus on your digital presence if you want to grow at an accelerated rate. Online marketing is one of the smartest advertising strategies to implement in the modern age. It can amplify your voice and reach new corners of the market, of course, but it's also the best platform to use if you want to reach potential clients. So many people use the internet to find out information. If somebody's looking for a new clinic to join in their local area then they're most likely going to use Google to research their options. You need to implement a strong SEO (search engine optimization) strategy to increase your rank on search result pages. That way, you're more likely to be the first result when people search for relevant medical terms in your local area. You'll be more likely to beat the competition. You should also post helpful content on your website; provide answers to common medical questions because people Google a lot of important medical queries in today's society.