In this era of online business, companies can find themselves inundated with available marketing strategies. Sometimes it can be hard to decipher which one is the best fit. Before you blow that budget, it's essential to understand all – especially the most essential one- search engine optimization (SEO).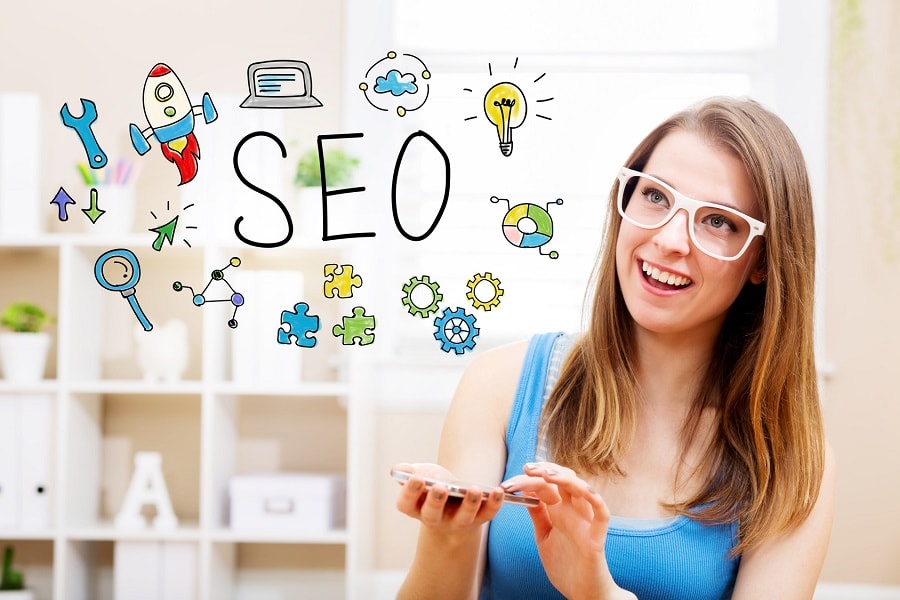 SEO techniques are a critical element of any successful online marketing strategy. Recent research shows how crucial it is as the most significant driver of online traffic across most sectors in generating revenue. Simply put, it's a tactic that helps convert more prospects into loyal customers and ultimately boost sales.
If you are still a little hesitant here are four reasons why your focus should be on SEO.
Organic Search
If your online marketing strategy does not include optimization for organic search requests from customers, it's likely you simply don't appear in the top results returned.
SEO is all about creating your website and content efficiently, so it ranks highest on SERP (Search Engine Results Pages), leading to more relevant traffic to your site, and eventually increase in sales/leads/registration.
Such traffic usually has no media cost and can provide a substantial ROI over time, higher than most other channels.
Recent research also found fifty-three percent of all traffic to websites comes from organic searches, showing how essential SEO is.
Better User Experience
There is a common misconception that SEO is all about search engines and algorithms. While this is important, it is not the only essential component; user experience on websites also goes hand in hand when implementing a top-notch SEO strategy.
Google can now differentiate between both positive and negative experiences. This is why a good strategy is critical when designing your website, from easy navigation and page speed to the best hosting for SEO. In following these practices, you can see what users are looking for from their web experience, like more immersive cutting edge content, detailed business information, or in-depth tutorials.
Builds Trust and Credibility
As the algorithms have become much smarter, the days of taking shortcuts such as buying links and blackhat techniques are long gone. Instead, by providing valuable content, you are building trust and authority and will find your rankings improving.
Optimizing your content with keywords that your brand is associated with can help shape its perception and reputation, ultimately leading to more awareness of products. The more recognizable the brand becomes, the more faith there is. In fact, 63% of users see online search as a trusted source of information.
SEO Is Measurable
It has never been easier to measure and review your results with free online tools to improve your SEO strategy and ensure a high-return.
Google Search Console allows you to see data such as best performing pages, search terms, indexability, and any mobile issues. While Google Analytics helps you uncover your audience's location, devices used, and content performance, with such results, it is easy to see why SEO is worth the focus.
Capture as Many Inbound Links as You Can
While content strategy and technical SEO is important, Google and other search engines also look for signs of credibility. They want to know your website is reliable. The way they do it is by measuring the number of links, their quality, and their relevancy. Simply put, if a known website in your niche is linking to you, then it basically signals Google saying "hey, I trust this site so I let my user know about it".
There are a lot of linking strategies like: doing outreach, guest posting, Skyscraper, and so on. But you can never replace a "natural" link added by other websites just because you have a very helpful piece of content.