Are you interested in staying in fashion and on-trend? Remaining fashionable isn't always easy and there are a lot of different factors to consider. However, it's also true to say that some rather odd things have become stylish in the past. Here are some of the options that you can consider when you are thinking about how to improve your style.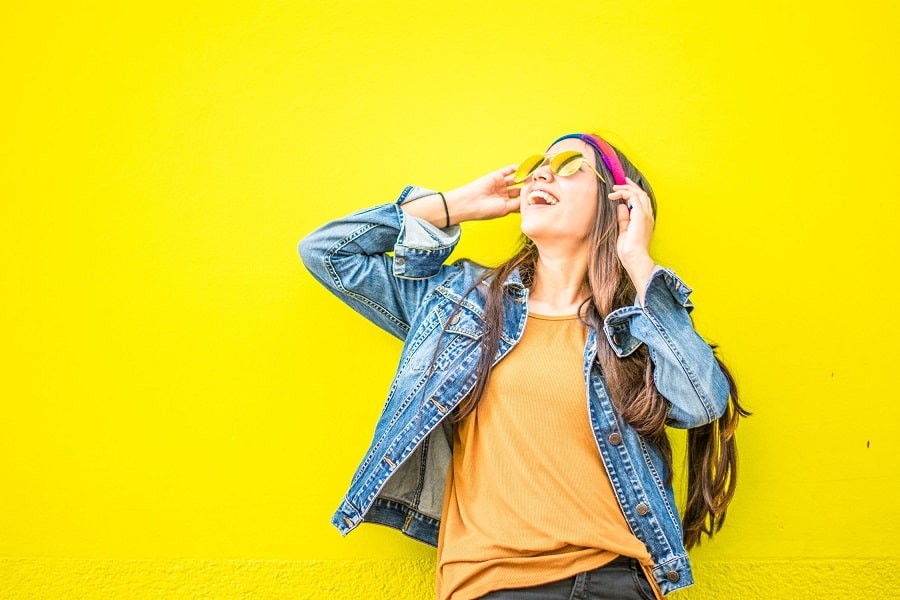 Oversized Clothing
It's true to say that clothing which is overstyled can be in fashion. This is true for both men and women from a baggy hoodie to an oversized jumper, usually stolen from a boyfriend. These choices are often incredibly comfortable and this is definitely one of the reasons why they are so popular. However, you also need to make sure that you are matching them with the right items of clothing to create the greatest effect here. For instance, a baggy top with tight bottoms can look fantastic and it's a great way to master a care-free style. You can find more tips like this on 40PlusStyle.com.
Ripped Stockings and Jeans
One of the weirdest fashion trends is wearing clothing that is damaged. Common examples of this include stockings and jeans that have holes in them or that are ripped. Weirdly, this never seems to go out of style and even when it does, it's never for too long. Why is this? Well, there are a few reasons. First, it looks edgy, urban and rough. Second, perhaps someone simply kept damaging their clothes and decided to make it a trend. It's certainly useful if you're trying to stay stylish on your budget because you can 'modify' old items of clothing to give them a fresh, attractive aesthetic.
Ugly Clothing
Weirdly, there are ugly clothing options that are considered to be stylish and in fashion. Perhaps one of the best examples of this is ugly Christmas sweaters. On sites like UglyChristmasSweater.com, you'll find numerous fun examples of these that do actually look rather incredible. Obviously, they're not fashionable all year round but when the festive season arrives, they're a big hit on Instagram. There are other examples of ugly clothing that can be fashionable too including certain scarves. As well as this, if you checkout award shows many celebs are wearing outfits that certainly look ugly yet stylish.
Clashing
Finally, if you're looking for a way to stand out with your style, then you can consider clashing. Clashing different styles and shades for clothing shouldn't look fashionable, but it does and it's a highly popular choice. Various people love clashing clothing to ensure that they stand out from the crowd. It's also a great way to remove the focus from an area of your body that you don't have a lot of confidence in. Instead, you can draw attention somewhere else with a bold accessory or piece of clothing.
We hope this helps you understand some of the more odd fashion trends that you can think about embracing. Particularly, if you are focusing on adding more outfits to your wardrobe and you are keen to stand out.