B2B marketing is a tricky thing to master because the way that companies promote themselves is changing. Although networking and forming relationships with other business owners is important, new ecommerce techniques are becoming even more relevant. The wants and needs of businesses are also changing as a result of changes to consumer behavior, and you need to adapt your marketing methods to keep up.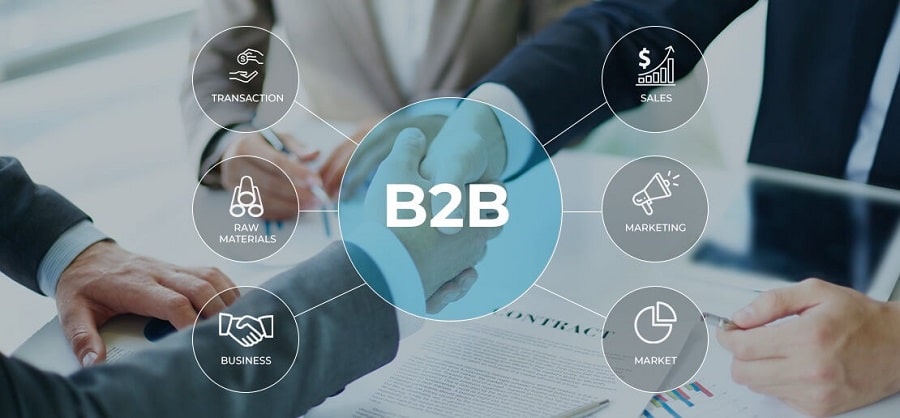 If you want to boost sales and encourage sustained growth, it's always good to work with a B2B marketing agency, and choosing the right team to work with is crucial. These are some of the most important characteristics that you should look for when making your decision.
An Understanding of a B2B Customer
There is a big difference between a B2B customer and a B2C customer, and it's vital that you work with an agency that understands this. They need to have a clear idea of how businesses shop and what motivates them, and how to cater to those needs. For example, developing a B2B ecommerce platform is crucial because businesses increasingly want to shop online instead of dealing with endless phone calls and meetings. Unfortunately, some agencies will not understand these changing needs and will be stuck in the past. It's equally important that they understand the differences in shopping behavior because B2B customers don't make impulse purchases, they want research and references to convince them that a product is worth spending money on. If you don't work with an agency that understands how to market to a B2B customer, they will not get results.
Experience With a Range of Businesses
The best marketing strategies for small B2B companies are not the same as they are for a big corporation. That's why you should look for a marketing agency that has experience with a diverse range of businesses. Make sure that you check their previous clients and find somebody that has worked with other companies that are similar to yours. You should also ask to see some examples of previous campaigns so you can get a sense of how they work.
A Defined Process for Generating Leads
All marketing agencies will guarantee that they can get you leads, but when you are comparing your different options, you need to ask for specifics. If they don't have a clear, defined process for generating leads, you won't get the results that you need. Whether they focus on SEO, content marketing, or paid ads, it's vital to discuss what specific actions they can take to boost your business. You should also ask to see case studies of their previous campaigns with proof of the results.
A Focus on Data
Data is one of the best tools that a marketer has at their disposal. It allows them to understand what businesses want and how well their campaigns are performing. By keeping on top of the data, marketers can then adapt their strategies accordingly to maximize the results. Finding a marketing company that understands the importance of data is crucial.
If you can find a marketing agency with all of these qualities, they will help your business move forward.