All families face the dilemma of deciding where they should live. As a couple, you may rent a small house or flat, but you need more space when kids arrive. Clearly, buying a house is very expensive – it's the most expensive thing you'll ever buy. This makes many families too afraid of going ahead with the investment, opting to rent instead.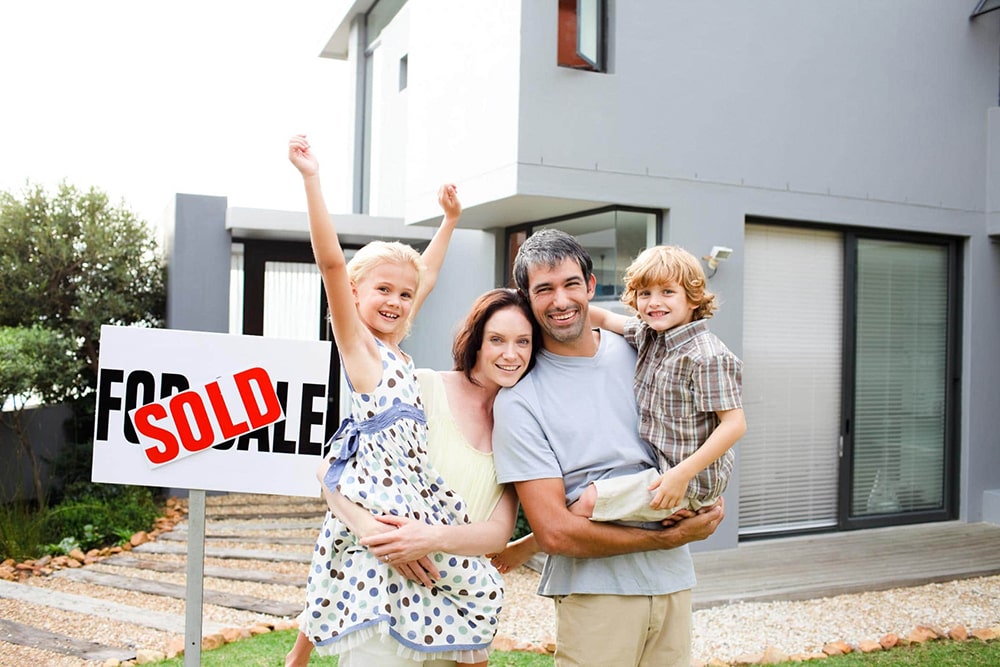 While the prospect of paying for a house is daunting, it will be a phenomenal investment for your family. In fact, it's one of the smartest things you can do with your family finances. With that in mind, here are four reasons investing in a home is worth it.
Get More From Your Money
Let's say you currently rent a home for your family. This could be a two-story house or a large apartment, but the fact is you don't own it. Therefore, each month, money leaves your bank account in the form of rent. What do you actually get out of paying rent? Yes, you have a roof over your heads, but what are the benefits? You're just spending money and seeing nothing in return.
Now, when you buy a house, things are inherently different. The likelihood is you'll need a mortgage, which means you have to make monthly payments anyway. In essence, it's the same as paying rent – only more affordable and you get more from your money. Every payment pulls you one step closer to outright owning the house. Effectively, you're slowly gaining control of an asset. By comparison, paying rent is basically a way for you to pay off the landlord's mortgage! Buying a family home ensures that the money you spend goes towards something beneficial.
Improve Family Stability
A stable family life is the key to a happy family life. Nobody likes living with a weight of anxiety over their shoulders. If you invest in a family home, you gain that stability. You now have a property that belongs to you, meaning you have 100% control over it. It is yours to keep and live in for as long as you see fit. This might be two years, ten years, or forever!
The fact is that nobody can kick you out of this home – provided you keep paying for your mortgage. You never have to worry about a landlord deciding to sell the property and evict tenants. You also don't have to worry about rent suddenly increasing and putting you in a tough financial situation. You are in control of everything, so you have less to worry about. It lets you relax and settle down as a family. That's a key point – for lots of people, it's hard to feel settled until you buy a house!
Provides You With a Valuable Asset
You should always think about your family finances, and buying a home is a great way to use your money. Here, you have a valuable asset that can be used in many different ways. Ultimately, it's an asset you can hold onto until your kids leave home or you retire. At which point, you may consider selling it and downsizing it to something a lot smaller.
Consequently, you can generate a big profit on your home compared to when you bought it. Especially if you held onto it for a few decades! Now, you're armed with more money to invest back into your family. After buying your smaller home, you can give some of the profits to your kids to help them with their families. If you never buy a family home, you never have access to a valuable asset like this.
Makes Life Easier for Your Children
Speaking of your children, it's much easier for them to grow up in a family home that you own. Why? Well, it links back to the idea of more stability. What if you constantly have to move to new apartments or houses because landlords keep selling properties? Or, what if rent prices increase and you have to move to a new area? It can disrupt your child's childhood as they're always moving and having to make new friends or possibly even switch schools.
When you have a family home, you've got a base to stay in until they grow up. It lets them establish themselves in an area, go to the same school throughout childhood, and make long-lasting friends.
You see, buying a house may seem like a daunting prospect, but it comes with many rewards. Thus, it is one of the most essential family investments you can make.