If you consider building a deck for a small backyard, I suggest you stop and weight the cost vs. value it brings. Deck construction is expensive and you won't be able to get 100% of this investment back when selling the house.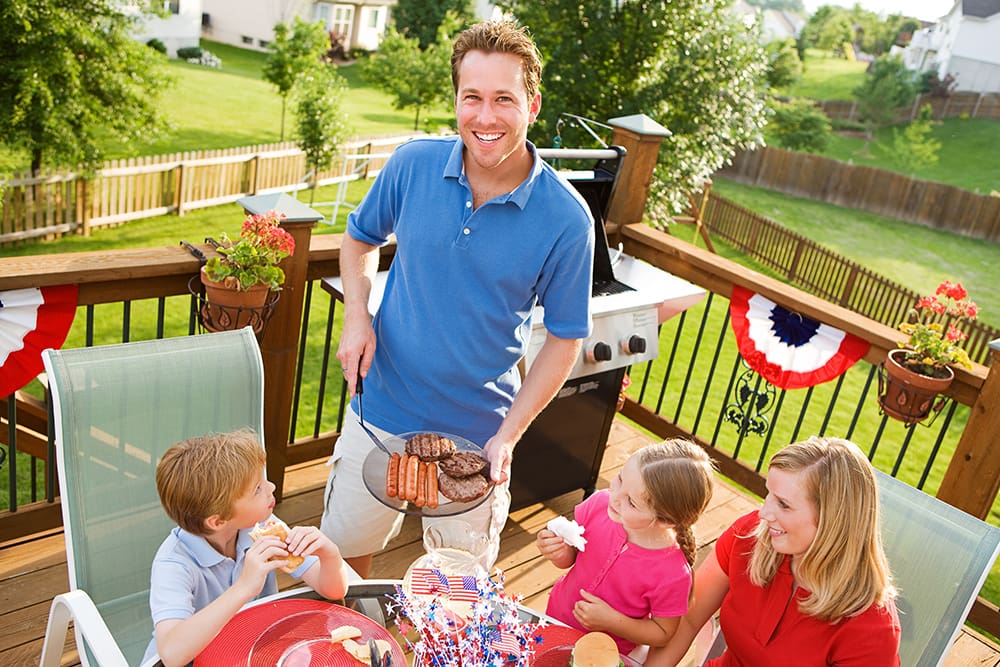 HomeAdvisor says that the average cost of a deck under 200 sq. feet is $4,836 today. But it varies greatly depending on materials, location, and amount of DIY involved.
Pros of Building a Deck for a Small Backyard
The main advantage of having a deck is that it's a great place to relax and enjoy yourself. If your house doesn't have much space for entertaining guests indoor, this addition will be a great solution.
A deck will also increase the value of the property, like any good renovation does. Considering how popular outdoor entertainment today is, you definitely should put an emphasis on the deck when marketing your home for sale.
The deck also allows you to boost the aesthetic appeal of the property as you can decorate it cleverly. A small backyard might not offer an opportunity to do this, so a deck can be your miniature garden. Depending on the layout of your backyard, a deck might be the best thing to let you actually use some space. For example, if the land goes downhill. It can also be used to add some stability to your house structure.
But most importantly, a deck provides you with some extra space. Depending on the size of the home you have and your lifestyle, this might be the most affordable solution for getting more room.
Cons of Building a Deck for a Small Backyard
Despite the advantages of building a deck, you shouldn't forget that this project will cost you money. You will also need to consider the cost of permits for building an extension to your property.
Bear in mind that deck construction isn't a one-time investment. This part of your home will require specialized maintenance and care. As it's exposed to the elements, the materials for decking maintenance aren't cheap.
Should You Build a Deck?
Only you can decide whether to go forth with your plans of building a deck. Objectively, it's one of the renovations that add value to your property. However, that value isn't very high and you won't be able to get even on the investment.
Therefore, building a deck for a small backyard is only worth it if you really want to have that deck. If it can boost your happiness, go for it!