When you're trying to build a business, it's accepted that the early days are going to be the toughest as you seek to get the company off the ground. It's in the early days that you will find yourself turning up early and staying late to iron out details, and it's in the early days that you'll have the biggest doubts over what you're doing.
Get through those early days and it's not exactly accurate to say that the rest is smooth sailing, but it's definitely smoother.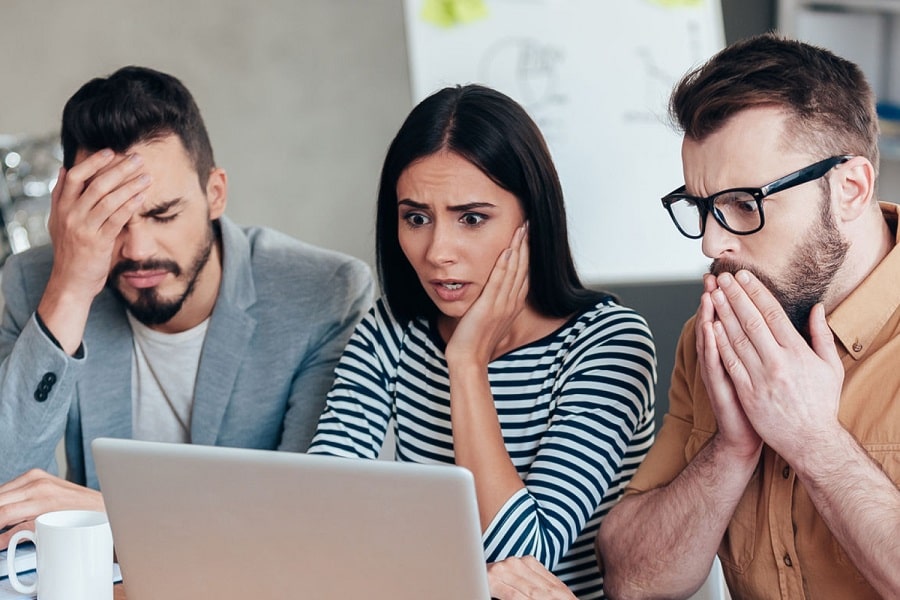 Part of the reason it's so tough early on is that this is also the time when you're likely to make mistakes. Everybody makes mistakes, and as long as we learn from them there is some value to owning your errors. However, it's even better if you can just avoid those mistakes where possible. The following are a few of the mistakes that startup entrepreneurs make in the early stages of a business. Learn from their mistakes, and you'll never have to make them yourself.
Not Understanding How Much Capital Is Needed
Any business will need startup capital to get things moving, with the intention being that that capital will in future be replaced by profits moving through the business. However, it can take up to – and over – a year for a business to make a profit. You need to be realistic when it comes to how much startup capital you need, and it may mean borrowing more than you originally intended. If that is the case, then you'll need to find a way to make it work because if you borrow too little, your company can fold and you're still on the hook for that cash.
Trying to Do Too Much by Yourself
In a way, it is admirable that many entrepreneurs eat, sleep and breathe their work. It is, after all, their vision that they're seeking to bring to fruition and it's hard for them to trust anyone else with what is, in a sense, their baby. With that said, spreading yourself too thin and trying to do it all is a sure-fire recipe for making a slip-up. Be prepared to outsource some of what you're doing, whether it be IT support or someone helping with the numbers. Even if you're the one signing off on things in the end, just having a second pair of eyes can be invaluable.
Underestimating the Impact of a Startup on Your Personal Life
If you want to make a business work then, as we've noted, there are going to be early mornings and late nights. There will be missed lunches; there may even be the occasional bad mood and temper tantrum because, if the business means a lot to you, then the setbacks are going to feel like personal slights. In among all of this, there is your family, and there are your friends. Keep that in mind – they will be there to lift you back up when you get down, but don't take that for granted.
Make time for them, and keep that time business-free. When that's impossible, let them know and apologise – and remind them that it's not going to be this way forever. It's possible to balance a startup with a personal life; in fact, it's essential – tunnel vision won't do your business any good, and the lack of balance can be toxic to your business.
Keep away from the above mistakes, as they are the biggest ones you can make as a startup entrepreneur. You may make others, but they're survivable. Good luck!