Forgive us for the fanciful nature of this article, but if you're the parent of a newborn, or if you are currently expecting, these are just a few of the things we think your baby would want to tell you if they could talk. Hopefully, you will pick up a few useful tips here too!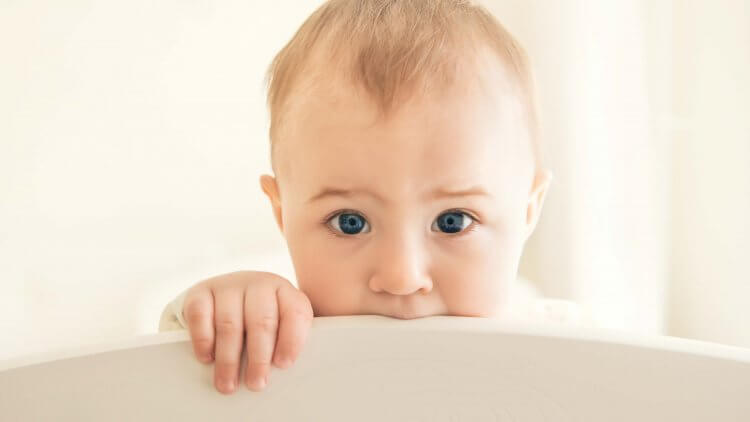 Hey mom,
I know I haven't yet grasped the ability to speak – when I do, you'll hear about it – but if I could talk, these are just a few of the things I would like you to know.
#1: Stop Stressing Out
I know there are times when you don't know what you're doing, but listen, I don't have much of a clue either. So, don't panic about your parenting, because we can figure this out together. Do the best that you can, stop worrying about those seemingly perfect moms who seem to make parenting look easy, and go with the flow. You see, when you stress, I feel stressed, and that's partly why I appear a little grumpy from time to time. You can read more about babies and stress here.
#2: Be Patient
Okay, so little Jimmy next door has started to roll over, and Matilda from baby class can sit up by herself now. And that's great; I'm full of awe at what they can do. But listen, don't fret because tummy time is taking a long time coming for me. Don't get agitated because I'm not crawling around on all fours yet. And stop getting worried about the fact that I'm currently speaking to you without even opening my mouth! Not all babies are the same, and we all hit those developmental milestones at a different pace, so stop comparing me to others, and give me time to figure these things out on my own!
#3: I'm Not Crying for the Sake of It
Believe it or not, but I'm not purposefully trying to stress you out when I start to cry. There are times when I'm hungry, even shortly after feeding. There are times when my diaper needs changing, although by the look on your face sometimes, you don't need me to remind you of that fact. And when I haven't slept well – usually because people keep waking me up to give me a cuddle – I will get grouchy. Here are some other reasons as to why babies cry, so while I appreciate the fact that you're sometimes frustrated with me, please know that I'm not trying to ruin your day or your sleeping patterns.
#4: I Need to Be Safe
One of the reasons why I cry a lot is because I don't feel safe. Especially of a night time when you're not around, I miss you and need the comfort of your arms and voice. When you soothe me to sleep, we will both get the shut-eye we need, so don't neglect me. Here are some other bedtime tips that I think we will both benefit from.
And please ensure I'm safe at all times. I didn't want to remind you of this, but the house is looking a little messy. There are all kinds of things on the floor I am tempted to pick up and put in my mouth, so remember to move anything harmful out of my way. You might want to cover up those electrical sockets too, and put up a few safety gates around the house, because when I can move more, I will be going for a wander. There are lots of baby safety tips here, so do us both a favor and have a read. You will have better peace of mind, and I won't do myself an injury when I can finally be bothered to learn how to crawl.
#5: You're Not the Only One Who Gets Ill Around Here
Okay, so I know you get headaches, and I'm probably to blame for some of them. And I know your lack of sleep makes you prone to colds and other viruses. Bless you! But please know that you're not the only one in the house who will get ill from time to time. If you catch a cold, I might catch it too, so follow this advice to keep me safe from your germs. And please take me to a doctor if you do pass it on, because unlike you, I don't yet have the strength to battle nasty infections.
And talking of doctors, do remember that I am very fragile. Please book an appointment if you recognize any of these newborn illnesses. Even if there is nothing wrong with me, I would rather you let a doctor see me to be doubly sure. I will then be fighting fit again in no time, and who knows, I might even have the strength to do that rolling over thing that little Jimmy seems to do so well!
So, that's about it for now, but I will be sure to let you know more when I can. In the meantime, know that I love you, despite my cries when you're asleep, the dirty diapers, and the dropped food on the floor. It's just part and parcel of being me, so forgive me, cuddle me, and shower me with your love!