If you're thinking of moving house in the near future, then it's vital that you're fully prepared for the process and that you're organized ahead of moving day. Relocating is a huge step to take – whether you're moving from your first home or you've lived in several properties before.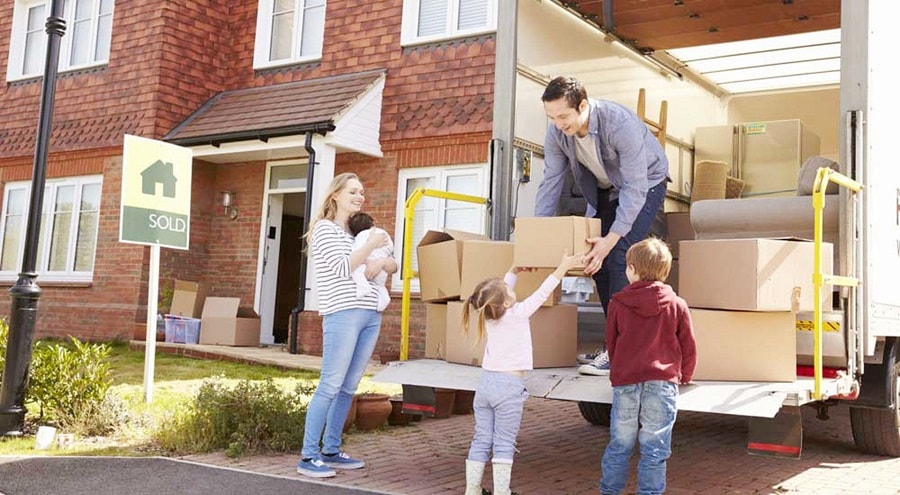 To ensure that you're on the right path, here are 5 things that you should consider before you move property.
Location, Location, Location
When looking at potential properties, you need to pay attention to where they are located. This is particularly important if you're moving out of your neighborhood into a new town or city. Before settling on a property, take a look at what the reputation of the area is like, what amenities are close by and how far you'll be from your loved ones.
Although those are the key location-related things you should consider, another aspect that many people often forget, is to research into what type of weather the location has. For example, if it's an area that frequently has hail storms or hurricanes, then you'll have to be prepared to expect them (you probably don't want to be contacting storm damage attorneys or having to remodel your property because of damage for example).
Your Ideal Budget
Secondly, you'll want to consider how much you realistically want to spend on your new house. By looking at the average cost of properties per state, you'll get a good insight into how much you can expect to spend in your area of choice.
When thinking about your budget, you'll also want to determine how much you'll earn back from your previous home and whether you need to up your mortgage or apply for any loans to assist with the purchase.
Must-Haves and Wants
Another key consideration is what you want to have within your new house. For example, do you want to have a certain number of bedrooms? Or perhaps you want a large backyard to enjoy long summer days in? Your wants will help to shape the type of property that you choose.
In terms of must-haves, these are things that you can't necessarily compromise on – for example, your new house might need to be a specific distance away from your work/your children's schools.
When to Put Your House on Sale
One of the most important considerations is when you should put your house on sale. Typically, if your house is on the market and is going through the process of being sold, you'll look more attractive as a buyer for your new property. If you are already wrapped up in another property, however, then the owners of the house you want to purchase might be turned off.
To understand the best time to sell it's a good idea to seek professional help from a realtor. Once you have this, you can then look for ways to sell your home so you can move out and purchase the home of your dreams.
Foremost, it would help to review your selling price. The selling price you choose to stick with may attract or repel potential buyers, so if your house has been on the market for quite some time, perhaps, you should consider changing it. Seek guidance from a real estate agent on the right selling price, depending on location, season, and many other things.
Secondly, it will help to boost your curb appeal. If you want your home to attract buyers much faster, consider upgrading curb appeal. Besides, doing so can also increase the resale value. You can improve curb appeal by repainting the exterior with more attractive colors such as gray or blue.
You can also achieve this by having a window replacement company update the windows. Another unique way is planting flowers and beautifying the lawn. Lastly, it will help to take care of all kinds of repairs, no matter how trivial they are, if you want to sell your home much faster.
Should You Hire a Professional Moving Company?
Many people wonder whether they should transport their items themselves to the new home or if they should hire professional help. When making this decision, you'll want to consider two main things – how much you're willing to spend and how much time you have to play with.
The cost will, of course, depend on the company, but typically you'll see prices around the $500 – $1000 depending on where you're moving and how much you have to move.