When it comes to DIY in your home it gets to be frustrating when you start to add up the costs of work that you want to get completed. Often people get put off doing any work at all on their home because they are worried about the lack of funds they have available. However, there are plenty of small changes you can make to your home that will make it feel like you've given it a makeover.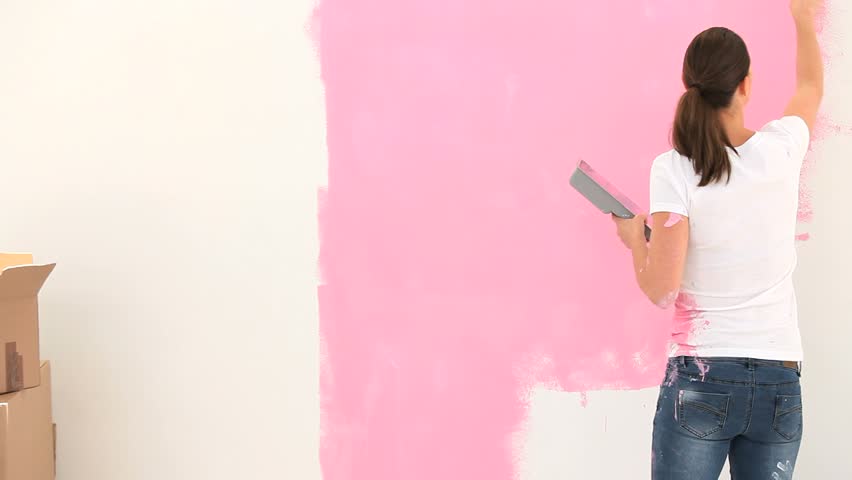 Let's have a look at some of the updates you could try to update your home in time for Spring:
Freshen the Paint
If you have any painted areas in your home a really cost-effective way of updating it is the give it a fresh coat. You can either paint it the same colour to give it a new lease of life or go for a new colour to change the look of your home. Another great way of making your home feel fresher and ready for spring is the pain all the white areas in your home. Think about the ceilings, radiators, skirting and doors. It's surprising how much white paint can turn yellow without us even realising. You will notice the difference straight away when you start painting.
Add a Feature Wall
Feature walls in homes have been popular for quite some time now, and usually, you have one wall in a pattern and the rest are plain. This means that you can easily change the style, colour and feel of a room without the need to redecorate the whole area. Changing a feature wall is a fantastic budget-friendly way of adding an update to any room in your home. You don't usually need many rolls of paper which also means that you can often grab a bargain with the end of line stock.
Update Kitchen
Most people are fooled into thinking they need to change the whole of their kitchen in order to update it, however, this is not the case. There are plenty of ways that you can update your kitchen without the need to fork out the cash for a whole remodel. You can easily change the worktops, paint or recover the cupboard doors, repaint the walls, repaper the walls, change the tiles, add in new lighting, change your taps or simply give the grouted areas a deep clean. Have a look online on sites like Pinterest for some great ideas on how to modernise your kitchen on a budget.
Clear out Old Utensils and Dining Wear
Everyone is guilty of hoarding cups, plates, utensils etc for many many years. Which leaves you will a large collection of unused, old and tattered equipment in your kitchen. You may find that you even search for the 'best' cups to give to your guest when they pop round for a cuppa. It's possible to update all your kitchen equipment, utensils and dining wear on a budget by utilising things like buying tumblers in bulk. You'll definitely see the difference if you sort through all your old items, get rid or donate them and then have a cupboard full of new, matching and ready to use items in your kitchen.
Clean the Carpets
After time carpets can get grubby and start to feel less luscious and a little flat. If you take care of your carpets and give them a clean at least once a year then you are going to have them longer and they will have a much better appearance. Cleaning your carpets as part of your spring clean each year will leave your home feeling and smelling fresher as well as looking cleaner and newer. Spring is a great time of the year to do this task as, throughout the colder months, the wetter weather means that more muddy and wet feet ave walked through your home. If you don't have a carpet cleaner at home, it's really easy to hire one for a few days use at a time, for fairly reasonable prices.
Change the Cushions
A really effective yet budget-friendly way of updating areas like your living room is to update your cushions. It gives yout the power to change the colour scheme and feel of a room. You don't even need to buy the whole cushion, to save money you could buy just the covers or even buy some material and make some new cushion covers to cover the ones you already have. There are some great patterns and ideas available online, so why not have a look?
Paint Your Door
Your door is something that leaves the first impression and the last impression, this means that you need to take care of it. If your door has seen better days it might be time to give it some TLC. This doesn't mean that you have to jump straight to getting a new one though. Give it a good clean, sand it if it's wood and give it a coat of paint. There is now plenty of door paints available from local DIY stores. Giving your door a makeover will make the world of difference to your curb appeal.
Tidy Your Gardens
You don't have to have an expensive garden design by a professional landscaping company to have a nice garden that you can enjoy. The main priority should be for it to be clean and tidy. Focus on small things like feeding your lawn. Repairing any cracks in walkways and driveways, repairing and painting your fences and general tidying and this should be enough to keep your garden feeling welcoming and relaxing. If you want to do a little bit more there are plenty of budget-friendly garden ideas such as using pallets to build seating areas or flower pots and planting flowers that you know will return each year, saving you money in the long-run.
Remember that there is always a way to update your home on a budget, these eight areas should help to get you started but there are numerous ways you can achieve this. Have you made any budget-friendly home improvements to your home? Please share them in the comments below.