Email is one of the most widely used business communication tools there is, and it can be incredibly effective. However, there are a lot of security risks involved where email is concerned, especially if you are sending sensitive data. Many businesses fail to put a clear email security strategy in place, and this is a big mistake.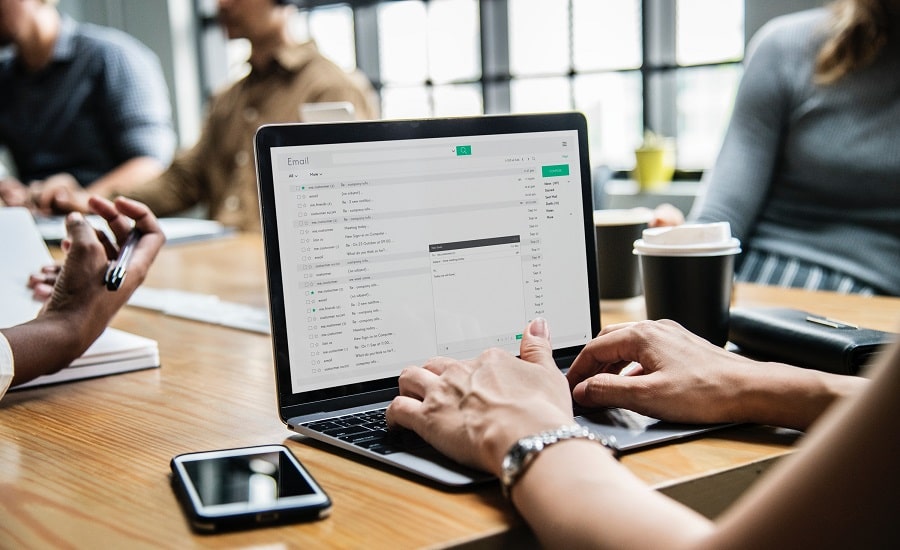 If you are not taking steps to secure your email accounts and protect data when sending it via email, your business is far more likely to fall victim to a cyberattack. The good news is, securing your emails is relatively simple. These are some of the best ways to improve email security in your business.
Automated Phishing Defence
Phishing attacks are one of the most common ways that hackers will gain access to your system. Malicious emails that appear to be from trusted contacts may contain links that open up access to your systems or they may be an attempt to get employees to share sensitive information about the company or its customers. It is so important that you protect against these kinds of attacks and although most email providers do have a phishing filter, they are not that effective and a lot of phishing emails will still get through. That is why you need to invest in a service like Graphus, which provides automated phishing defence. This software employs advanced AI technology to identify and remove malicious emails before they even get to your employees. It will monitor things like your employee's business relationships and who they have regular contact with so it can then pick up on strange behavior and identify fake emails. The software is constantly learning, so the longer you use it, the better the protection will be. You cannot rely on your email provider to pick up on all phishing emails so you need to invest in automated phishing defence.
Encryption
If you need to send some sensitive information over email, it is so important that you protect it properly. If you don't it, can easily be intercepted and that data will be compromised. But as long as you use encryption on all of your emails, you can protect yourself. If an email is encrypted, hackers will need a password to open it if they manage to intercept it, so your data will not immediately be lost. Although there are ways around encryption, it makes things a lot more difficult for online criminals.
Training
Training is so important when it comes to email security because a lot of data breaches are down to simple human errors. Clicking malicious links on phishing emails, for example, can be avoided if you give your employees some training in how to spot them. They also need to understand how to use encryption software properly and how to set strong passwords. Without the right training in email security, you put your business at risk.
As long as you follow these simple steps, you can increase email security in your business and reduce the chances of a costly data breach.