There's plenty of summer time left for some outdoor DIY. With just a weekend of work, you could spruce up your exterior and boost your curb appeal. You'd be surprised how far a quick window clean and a touch of greenery will go. You can then show off your refreshed exterior at your next summer BBQ and enjoy the views of your outside space throughout fall and winter as well.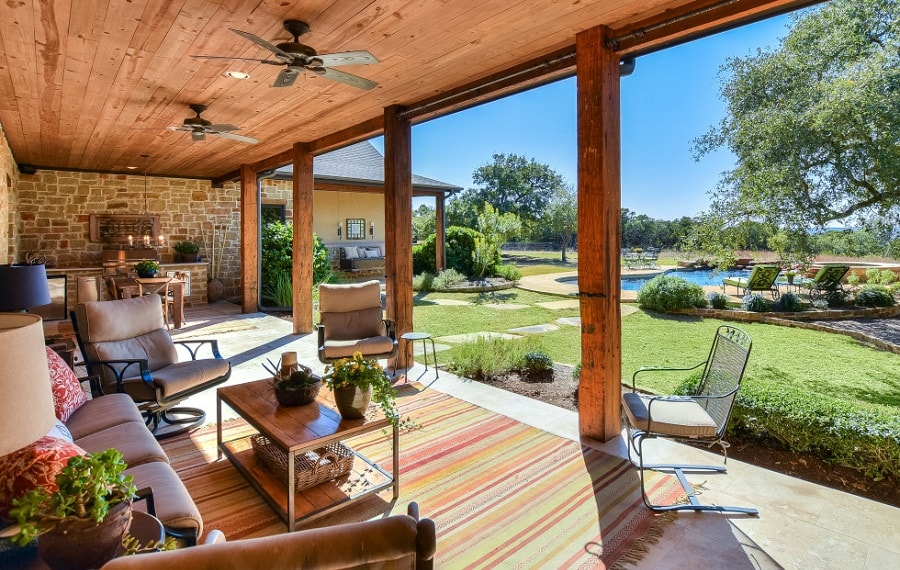 It's the perfect time of year to carry out a few maintenance jobs. Here are five simple ways to freshen up your exterior this summer.
Carry Out Roof Maintenance
Have your roof expected for any signs it needs repairing. Summer is a good time to do this as leaks and cracks can be more problematic in the cooler, wetter weather. If you need your roof repaired or replaced you could find a reliable roofing contractor near you. Companies such as  https://jrcousa.com/federal-contracting/ offer residential roofing services, for example. They'll be able to ensure your roof is in the best condition before the winter months.
Install Outdoor Lighting
An easy way to freshen up your exterior is with some new outdoor lighting. This is perfect in summer as you can enjoy those warm summer evenings for longer. Outdoor lighting doesn't need to break the bank either. Check out this range of solar string lights. They will create a magical atmosphere and won't even make an impact on your electricity bill. You could also consider motion-sensored solar-powered LEDs for your front, backdoor, and garden paths. These are practical as well as pretty as they will add security.
Pressure Wash Your Patio
Your patio or decking might need a little TLC. Often just going over it with a pressure washer can do the trick. Take some time to upgrade your garden as well. Tidy up your lawn and get rid of weeds. You could also consider making a few changes to the layout to make the space more inviting. Create an area for entertaining on your patio or yard by outlining the border with string lights or lanterns, for example.
Invest in a Few New Plants
It's not too late in the year to add a touch of greenery. There are plenty of beautiful and fragrant flowers that bloom in fall which you can plant now. You could also plant autumn potatoes or some herbs. Alternatively, you could invest in a couple of pot plants from your local garden center and place this in your front yard, or even indoors.
Clean Your Windows
Summer is a great time of year to get out and wash those windows. The weather is pleasant and they'll dry quickly. You could even try using one of these homemade window cleaners. You can make your own from a couple of household ingredients. With a little effort, you can easily freshen up your home's exterior this summer without spending much money. You can then chill out in the relaxing space you've created for the rest of summer.