You've got a business that you're very proud of, haven't you? You've built it up from strength to strength, securing capital and turning a profit, and bringing other people in to help grease the wheels better than ever before. But now you're starting to think, 'Could I boost my customer base, and turn my shop door into a revolving door that everyone would love to walk into?'
Well, now might be your chance to make this little dream become a reality.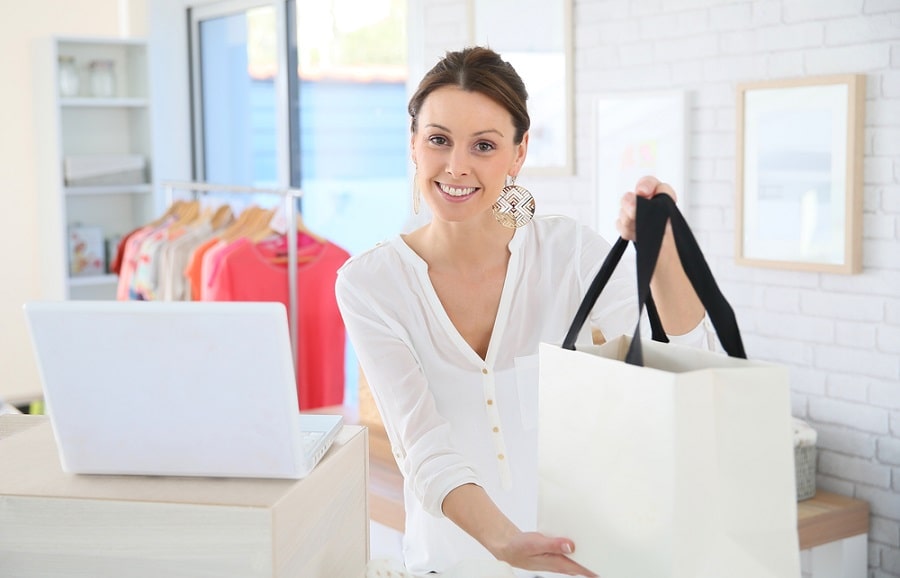 You want to attract a lot more customers. You want to ensure they walk through the door, like what they see, buy something off the shelf, and then one day come back for more. All in all, as a business owner, you want to see a booming market you're a part of, because you've managed to lock down your customer base.
But that's going to take a bit of practice and a lot of background effort – are you up to the task? Of course you are! You've got a small business to turn into a success, and with tips and tricks like those below, you'll be way on your way to drawing in more than enough customers.
Get a Grip on Your Brand
You need to know your brand, inside and out. You need to ensure it's something that a customer will find friendly and fun and useful to their life; something that looks good on surface is important, but it needs to be a practical and relevant solution underneath those looks too. And when your product can't speak for itself, as many cannot at the first step of innovation, you'll need your brand to step in.
A brand is something that encompasses a lot of smaller, yet crucial details. It's your name, it's your message, it's your image and maybe your logo, and overall, it's how recognisable you are. Your brand needs to be customer centered, to ensure it can be seen as a solution to a gap they have in the current market, rather than a cool looking but short term gimmick.
To get a grip on your brand, and to make sure it can draw more and more customers in, you'll need to do a bit of work. So, what do you need to ask yourself? Well:
What does your brand look like currently?
Does it give off any crucial and relevant information when someone first looks at it?
Have you backed up its current look with market research?
Have you held a focus group before now?
These are the kind of questions that can help you to bring the right brand to the masses. It'll help you to be more eye catching, both off and online.
Make a Show!
If you're going to draw a customer in on looks alone, then you're going to need to learn how to be eye catching. You need to make a spectacle of your business, and create some noise in your local area, to help get the word out. And when it comes to making a show, actually attending a trade show or local business show is the best way to ensure you get a display up and running.
It's a convenient way to draw customers in, considering how many of them will be collected together in one place already, in the mood for snapping up great deals and finding the business that's right for them and their needs. And with the right Event Display tactics on your side, you won't find it any trouble to ensure your brand image is standing out exactly when you need it to.
You'll need banners, you'll need merchandise, you'll need staff to go out there and mingle on the trade show floor, etc. This means you have to pay attention to the entire package you put on display, from the big banners to the small items they can take away. But there are plenty of resources to make sure the small items are representative of your brand, from small items like cards to products like sunglasses or watches. On sites like lanyardsfactory.com.au cards are one part of many products to get you inspired so you can promote your brand properly with the right products. Branding is so important, not just because it can help you create a unified vision for the business, but it can link in with the message you are trying to convey. For example, if you are very keen on an environmentally-friendly message, you can use Earth Friendly promos and other companies that align with your vision to promote a business that doesn't just have something to sell, but has something to say. Make yourself easy to pay attention to, rather than shying away and trying to keep things light; if you come up with a budget for events like this, it'll be easier than ever to afford a booth or a stand with your company's name on.
Focus on Online Marketing
The online world is the world that's most familiar to all of us. When it comes to reaching a customer in the first place, the digital and/or online world is your best bet as a small business. After all, we're always connected to something that has wifi access or 4G capability – our phones are always with us, and nearly everyone has a PC at home they use for hours on end.
Which is why online marketing is a great way to draw in customers, but you need to use such an amazing tool in the right way. You don't want to put people off by spamming them, or overwhelming or disrupting them. Instead, you want to be a helpful marketer; you want to contact them via means they've given you access to, like an email address or an account with your website.
Online marketing often goes hand in hand with each and every tactic you could employ, finally painting the big branding picture a customer can make use of and enjoy. First of all, you'll need a website for your company, to ensure you have a portal to the online world that anyone can make use of. You need a presence, most of all! Not to mention, the more people on your website, the better your chance at building a mailing list, which means a better chance of making repeat sales, which means better profit margins on your books.
Could You Draw in Some More Customers?
It's the name of the game when it comes to the future of a small business. Being able to expand further and further into your market, and ensuring you're targeting all the right people, is what's going to make your profits go up and up.
Combine this with the use of repeat business and you'll be moving in bigger and better circles. You'll get your name out there, and more importantly, you'll have a sustainable plan for your future.