Bloggers get news from news websites, RSS feeds, and other similar sources. In some cases, they may do some investigating and reporting of their own. However, the majority of news content is just reiteration of the facts reported by major news outlets.
That's totally OK, because blogging isn't about breaking news. It's about sharing your opinions with the world. And that's what can make a difference for a blogger who wants to discuss a prominent story on their website. As you won't be reporting the news, your task is to show your perspective of it. Share your opinion, which must be based on facts and additional information from various authoritative sources. Make your retelling of the hot news more informative, valuable, and interesting to the readers. That's how you beat the fact that you didn't break the news first.
How Can Bloggers Get News for Free: 4 Ways to Stay on Top of the Information Stream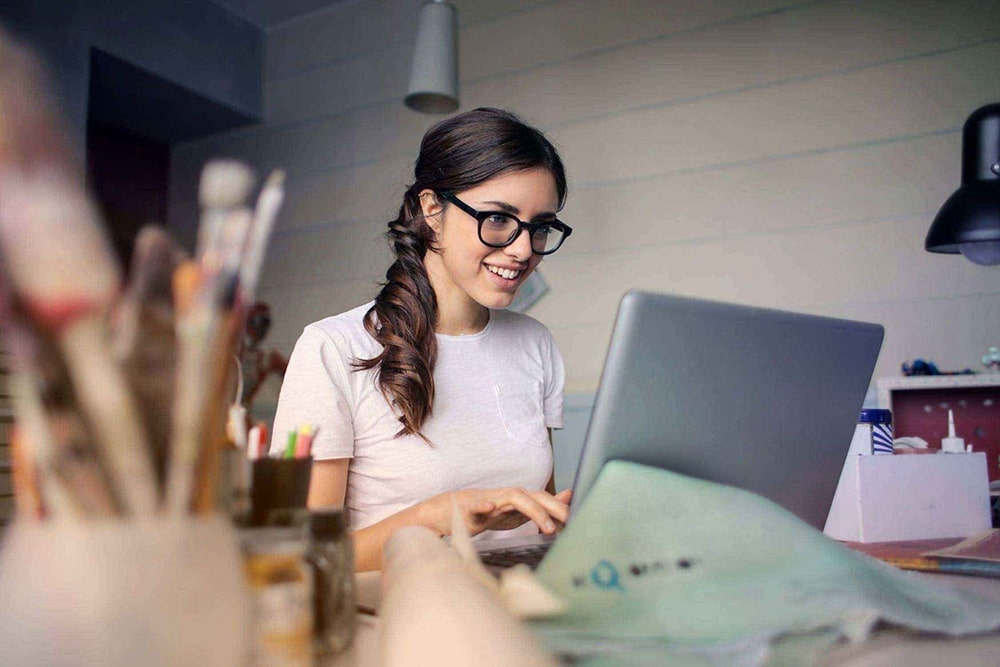 1.     Use RSS feeds
RSS feeds might not be very popular today. However, they remain one of the simplest and most efficient ways to get news alerts fast. And speed is essential if you want to stay on top of the game. You might not be able to learn a story before it breaks, but reporting it early on your blog will still count as a win.
Using RSS feeds is simple if you use a reliable reader, like Inoreader, Feedly, or The Old Reader. You'll need to subscribe to the feeds from major news networks as well as sources relevant to your niche. It's best to subscribe to as many sources as possible at first and eliminate them after a thorough evaluation.
2.     Set up alerts with specialized services
The best way for bloggers to get news today is to set up news alerts. They will inform them when a relevant story breaks so you can use the opportunity right away. The alerts win over RSS feeds because you don't have to do that much work. They will literally tell you when something important happens. Therefore, you won't need to spend a few hours browsing headlines.
Another big advantage of using alerts is that you can set them to a list of keywords. Choose them wisely and you'll be able to learn a lot of rare and valuable facts for your niche. Even if it's not breaking news, you will be able to use that information to create better content.
The best alert services of today are:
3.     Monitor sources directly
The majority of bloggers get news the old-fashioned way. They simply monitor popular news sources (both global and niche) and write about the things they see there. In fact, using RSS feeds and alerts services leads to the same thing. Those methods simply make monitoring the sources easier.
Note that 'going to the source' means not only following news outlets, like BBC or Reuters. You also should monitor businesses relevant for your niche as they might post press releases. If you establish a good relationship with some of them, they might post you a press release directly. This will give you an advantage because you'll be on the same footing as news outlets.
If you are able to afford paying for news, you can go directly to the agencies like AFP or ANI. Work with them as journalists do, meaning pay a fee for information. As the majority of bloggers get news for free, using this method will give you an edge. However, it's only possible if your website is successful and your budget allows it.
4.     Try your hand at being a journalist (if possible)
Usually, bloggers get news from third-party sources because blogging isn't the same as investigative journalism. However, if you have a chance, you definitely should try to use the reporter's way to get a scoop.
This will entail observing notable events in the hopes that something happens and you catch it first. If the piece of news is important, you might even be able to sell it to the news agency.
You can also start your own investigation of some story. This way, you won't break it in the media. However, you'll get a chance to create valuable content and boost traffic because your extended story will be unique. Posting interviews with various experts and citing recent studies will also boost your authority as a blogger.
Finally, network with journalists and various people in your niche. They can help bloggers get news simply by sharing some piece of important info before it breaks on the media. They can also keep you apprised about future developments or provide some exclusive details. This will help boost your blog traffic and strengthen your personal brand.
How to Find News for Your Blog: Final Thoughts
In general, bloggers get news the same way all people do, from reading about them online. Whether you get notified about an important release immediately or not doesn't really matter, unless speed of posting is a factor for your particular site.
The more shrewd individuals can establish personal and professional connections to get scoops early. This can be an advantage, depending on your niche. However, people aren't following blogs to stay apprised of global news. They do this because they like your writing style, your ideas, and/or helpful content that you share.
Therefore, if you want to increase traffic on your blog site, you should focus on improving and optimizing it first. Learn how people find your blog and do your best to make it more visible. As bloggers get news after they've become known anyway, you should instead focus on developing your own voice. This way, people will come to your blog to read about the story they already know, just so they can learn your unique perception of it. That's what a blogger should always aim for.
Do you agree? Where do you get news for your blog? Do you have any special news sources to share?
Will be happy to read your answers in the comments!