It's one thing to have fun with your family during a reunion and completely another when you have to share your home with your parents. However, life is such that sometimes circumstances force us into situations we might not want. And even if you do want it, having three generations of one family living under one roof can be a struggle on a good day.
If this describes your situation, the following tips should help you minimize any conflicts and make your life happy. After all, you are a family and love each other, right? This means you only need a little help with organization to ensure you don't clash over any petty household issues.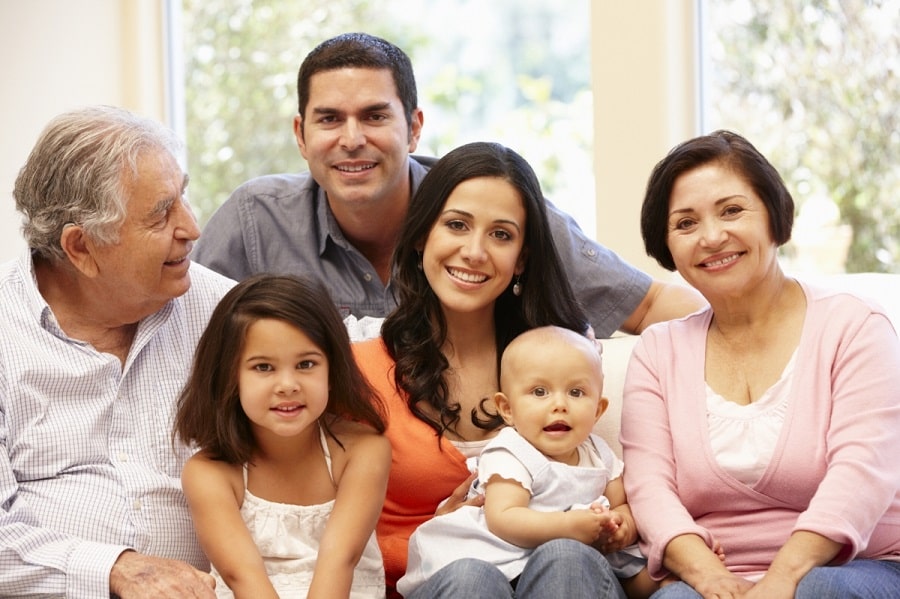 Set Boundaries
I cannot stress it enough, but setting healthy boundaries is the most important thing to do. It's essential for everyone living together or being in a relationship. In fact, you should consider this matter even if your parents live on the other side of the country.
Sit down together and have a frank talk as the reasonable adults you are. Each of you deserves their personal freedom and privacy, you will also all have some responsibilities when living together.
Discuss every detail, especially in regards to your own children. Who can discipline them? Who can teach them and what should and shouldn't be encouraged in their behavior? Will each of you have private space? If so, how do you want people to notify you about entering it?
Compile a list of things that are relevant to you and remember that you are all in this together, so you have equal rights. Respect each other and find compromises where necessary.
Divide Chores and Budgets
Money issues are the most common problem that ruins relationships, so always keep your funds separate. And set rules about any financial issues that you might share, like how to pay utilities.
Also, your household is your responsibility. This means all of you are equally responsible for keeping it going. You are never too old for chore charts and fair division of housework!
With those things settled, living together should be as peaceful as possible.