New opportunities for bloggers range from participating in blogger networks to developing content strategies for sale. Admittedly, they don't pop up quite often. Making money as a blogger is mostly about your imagination and skills. What else can you do to go beyond posting ads on your website and publishing sponsored content? Can you create anything to sell? Can you teach? Can you write beyond blog posts?
Answering all those questions and many similar ones will determine how many opportunities to make money you get. Blogging is the business of opportunity, as many pros tell you from experience. So, you have to catch every chance that comes your way and grow in many fields to gain more chances.
Top 5 New Opportunities for Bloggers Who Want to Make More Money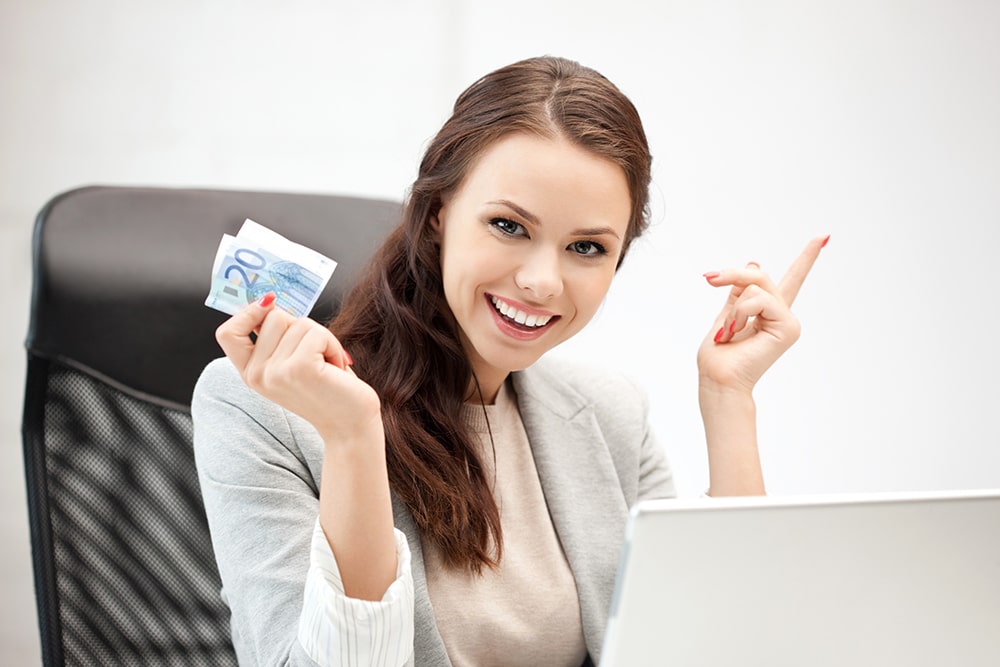 1.     Use the power of blogging networks
The concept of blogging networks isn't new. However, they've come to have more relevance nowadays. These platforms are a way for bloggers to connect to different brands. Basically, this is a place where you go looking for paid blogging opportunities. It's a good way to both supplement your income and get some authority boost from working with top brands.
Newbies to the field have some chances to get deals. However, this is the kind of service that works out best for well-developed blogs. Brands mostly use these networks to 'recruit' influencers. Therefore, assessing your blog's audience might be one of the factors that affect whether you get the job.
Some of the platforms to check out include:
2.     Teach in every way possible
Education has been steadily moving online during the last decade. The number of students who take online courses has been growing by over 5% a year (U.S.News). If you want to make money online today, getting into the education industry is one of the smartest plans.
There are many new opportunities for bloggers in this field. The most simple one is to get a part-time job of tutoring. This will provide you with a more stable and immediate source of income than a beginner blog. If you don't have any special skills to share, you can do your best in teaching how to start and run a successful blog.
Other ideas you can use include:
Become a personal tutor or coach.
Create whitepapers, e-books, and other educational materials to go with your classes.
Organize webinars to teach groups.
3.     Help pull other bloggers into the spotlight through consulting
This one of the new opportunities for bloggers is similar to teaching. But in this case, you'll need to become a consultant. This means you won't be dispassionately sharing your knowledge. Instead, you will work closely with the customer and study their situation in detail to help them find solutions.
If you do this for other bloggers, you don't need to fear competition. By helping them you will be improving and strengthening your own reputation.
Your consulting job can be as comprehensive or limited as you need. For example, you can work as a content strategist only. You can also focus on content promotion or create a plan to revamp their web presence entirely. Offering SEO or social media management services also falls into this category.
4.     Go premium
Freemium services are all the rage now, says 25iq. And Harvard Business Review offers some very helpful tips on how to use this business model work. This is one of the new opportunities for bloggers who want to go beyond having an online shop attached to their websites.
By all means, keep the shop! It's a great way to make more money online. However, starting a premium service on your blog is also a great idea. You should create some content and digital goods available to premium subscribers only and keep the cost low. Depending on your blog's topic and your skills, you might even be able to launch a tiered premium model. However, you might only be able to do this with a team. It will be extremely hard to maintain your blog, update it often, and develop exclusive content packages of varying value all at the same time.
5.     Get one more job
It's hardly one of the new opportunities for bloggers, but the 'new' element can be the job you pick. In fact, you can choose several, and neither has to be freelance writing. The best way to make the most of this opportunity is to choose something that will enhance your own blog. Depending on the situation, it might even overshadow it, at least for a while.
For example, if you run a travel blog, you can start traveling to help people instead of writing vacation-style articles. Check out some great opportunities for that here. Such trips will give you a lot of invaluable material and experiences. These will make for much more interesting articles and help differentiate your blog from the rest. This will also give you a chance to develop other digital products to make more money in the future.
The downside is that this kind of plan will cut into your blog-maintenance time. You can solve this problem if you prepare your readership for a sabbatical and keep them interested with infrequent updates. You can also keep the website running more efficiently by offering some new opportunities for bloggers who provide site maintenance services to make more money themselves.
New Opportunities for Bloggers: Final Thoughts
There are many opportunities for bloggers to make more money both, from their own website and other sources. To make the most of this job, you have to get creative and find ways to combine different businesses and talents to boost your site. Don't forget about other methods of increasing blog traffic, which can help increase your income. More information on those is available here.
What kind of new opportunities for bloggers can you suggest? Have you used any of the ones listed above? What was your experience with them?